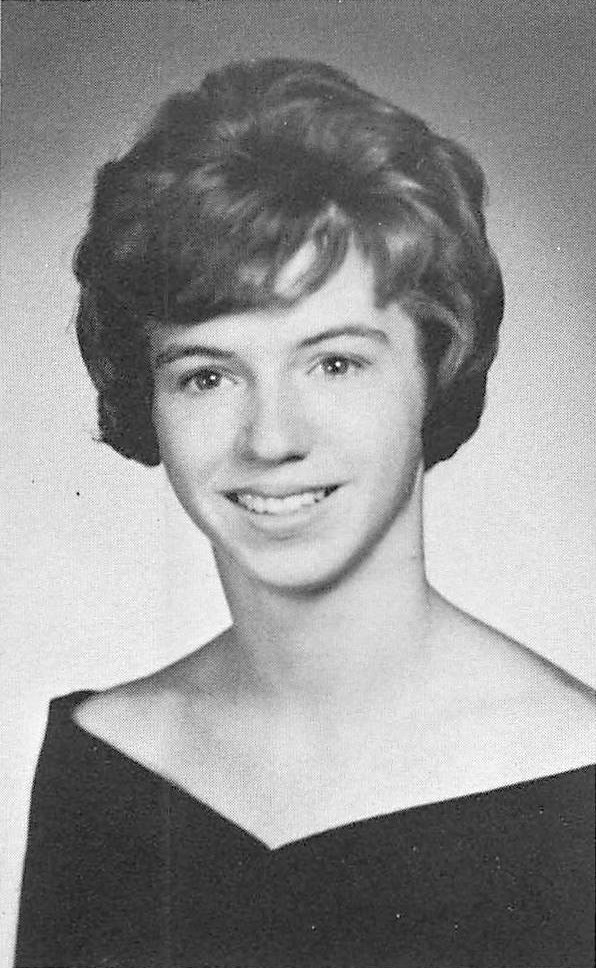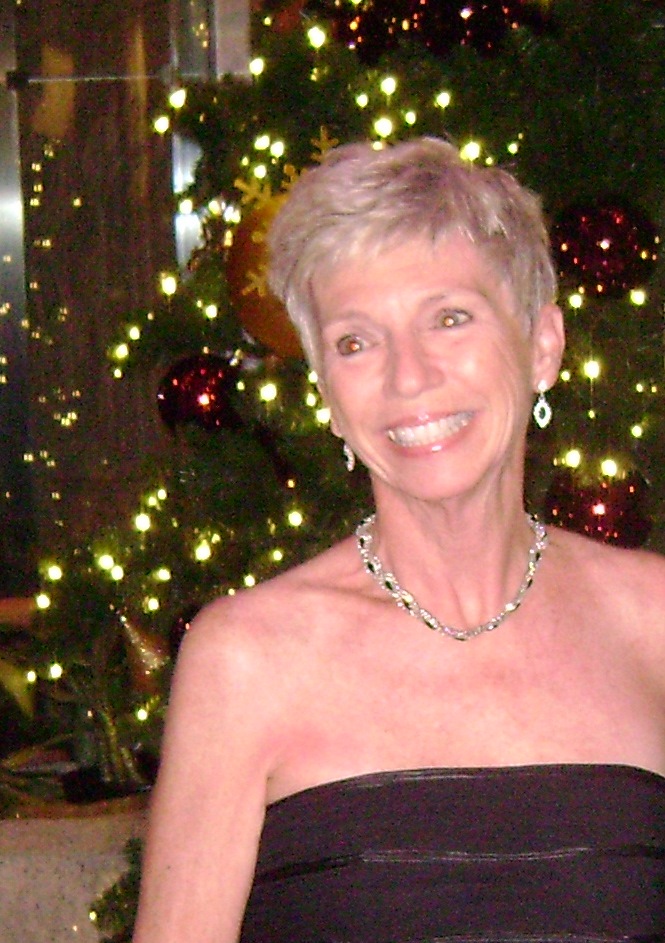 Sally Ahrens Gorman
501 Inaugural Drive
Mount Juliet, TN 37122
615-758-7019
jhngrmn@gmail.com


Sally received her BA from Trenton State College and her MA from William Patterson. She taught 2nd and 3rd grades in Ramsey for 42 years and loved every single day. She has been married to John for 22 years (2nd marriage for both of them). They have no children but enjoy their 2 wonderful little dogs. She retired in 2009 and moved to Tennessee. She never thought she would ever leave New Jersey but is so glad she did! Sally enjoys dance, zumba, line dance (a must in the Nashville area!), Mah Jongg, long walks with our 4-legged friends, exploring the Nashville area, making new friends, and family time. She and John have taken many cruises to Bermuda and the Caribbean - a perfect annual vacation for the family to get together each year since we lived far apart, and has also enjoyed trips to California, Arizona, Oregon, Washington, Hawaii, Victoria Canada, and parts of Europe. Updated July 2013





Steven "Steve" Akin
55 Hillcrest
Weston MA 02493
Weston Home: (781) 891-4495
Cape Home: (508) 888-9312
Mobile: (617) 850-2272
sp.akin@hotmail.com



Steve received a bachelor of arts degree in economics from Ohio Wesleyan University in 1969. He is a graduate of the Managing the Enterprise Program at Columbia University Business School. He also took courses at Harvard, Wharton, Babson, East Texas State, and Wright State. Steve was president of Sprint Long Distance Consumer Services Group. He also served as senior vice president of National Customer Operations for Sprint. In 1987, Mr. Akin was chief operations officer at United Telephone Company Midwest Group in Overland Park, Kansas. Previously, he served as chief operations officer for United Telephone of Indiana.

Steve joined Fidelity in 1992 as president of Fidelity Retail Investor Services (FRIS), where he oversaw the representative and automated telephone services for the retail business. From 1995 through1996, he served as president of Fidelity Retail Customer Development, which had responsibility for the retail distribution channels such as telephone operations, automated services and investor centers. In 1997, Steve was named president of Fidelity Investments Systems Company. In this position, Steve served as the chief information officer responsible for computer operations, global communications networks, and enterprise-wide applications support and development. He also served as chair of the Global Technology Board to provide enterprise-wide coordination of the Fidelity technology community. Steve was named president of Fidelity Capital, the emerging business development arm of Fidelity Investments in 1999.

He served as president and CEO of COLT, the publicly traded London-based Pan-European telecommunications company, from 2002 until returning to the U.S. in 2004. He served as executive vice president of Corporate Services overseeing the Legal, Corporate Affairs, Government and Public Affairs, Corporate Business Development and Regional Administration functions of the company until 2005. Prior to assuming his current role in July 2006, Steve was executive vice president for Fidelity Brokerage Company and head of FPI Distribution, responsible for directing the sales and customer service activities of FPI, including Fidelity's national Investor Center network, retail call centers, and online activities.
Steve retired in December 2008 as president of Fidelity Personal Investments (FPI), a division of Fidelity Investments, the largest mutual fund company in the United States, the No.1 provider of workplace retirement savings plans and a leading online brokerage firm. Additionally, Steve has served as the president of the Mansfield Symphony and president of the Kansas City Lyric Opera. He is currently the chair of the Kents Hill School board in Augusta, Maine and is the chair of the Boston Lyric Opera. He is on the Board of Directors and on the audit committee of Fidelity Investments Trust Company and on Board of Trustees, and on the investment committee of The Harold Alfond Foundation, the largest private foundation in Maine. Most recently Steve is on The Board of Directors of Pioneer Industries, a public research Org. and The Harold Alfond Scholarship Fund.
Steve has been happily married to his wife Jane since 1973. He has two wonderful daughters, Kyla and Sus, His son in law is the head of foot and ankle orthopedic surgery at Massachusetts General and Harvard. Steve and Jane have two grandchildren: Grayson 2 and Wyatte 6 months UPDATED July 23,2013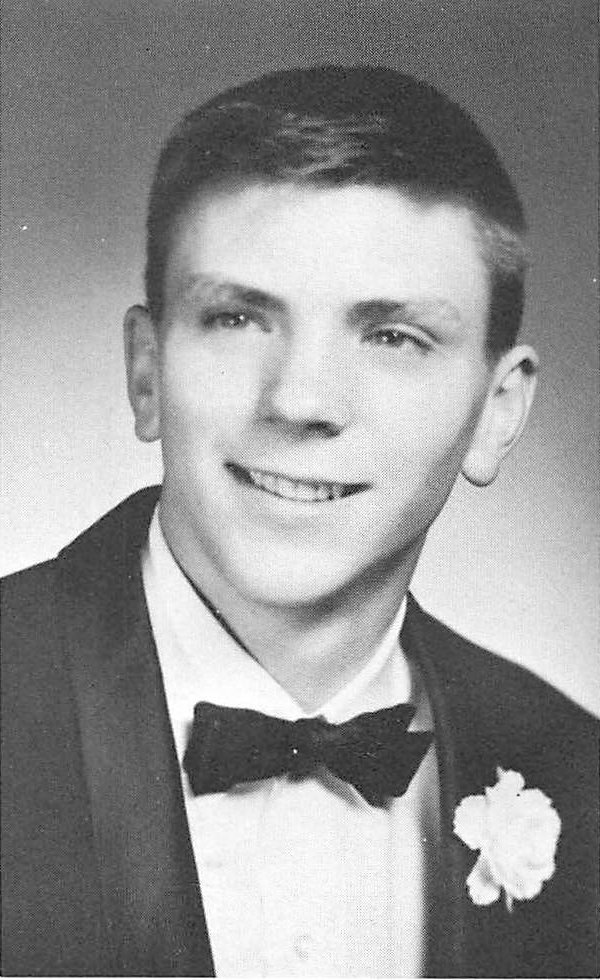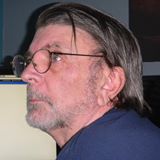 William Bill Anderson
3929 Allan Place
Sarasota Fl 34241
941-729-2905
billanderson44@verizon.net
UPDATED 2012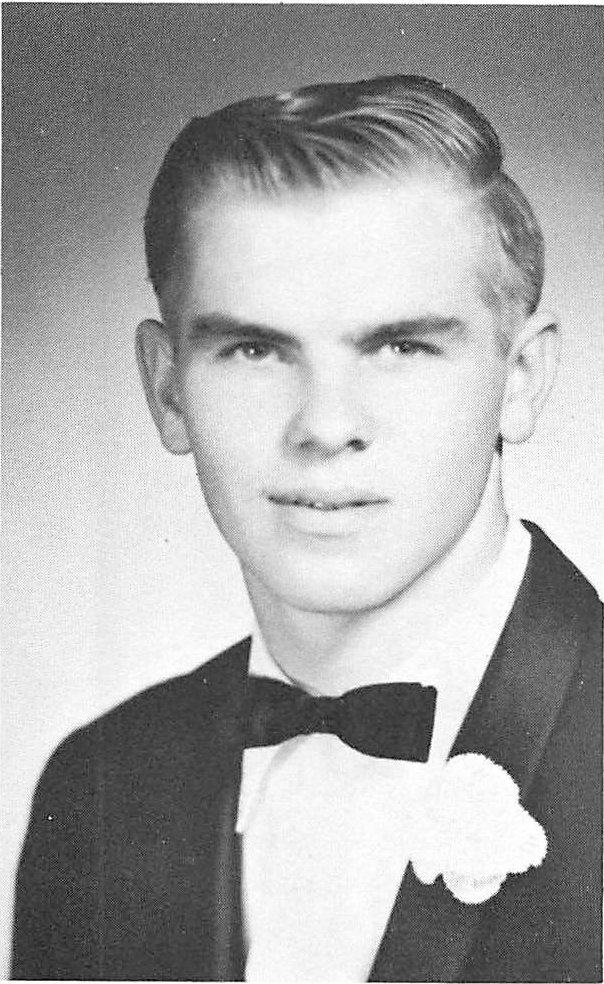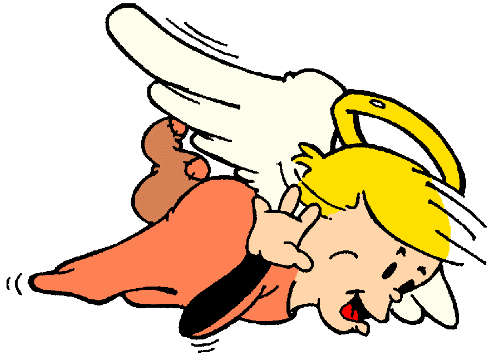 Donald "Don" Beatty
1945-1963
Don died in a swiming accident while at College in 1963
*Please visit:
"My Heavenly Year Book"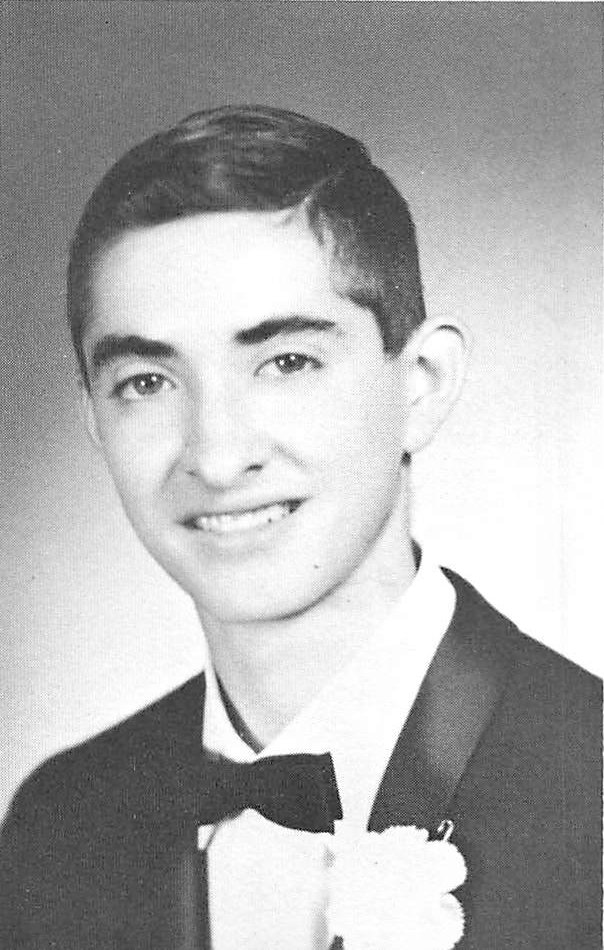 James "Benny" Bengaff
Box 31
Fairfax VT 05454

no e mail


Jim went into the US Army right out of High School and served four years receiving the Good Conduct Medal. He earned his BS in Biology at Fairleigh Dickinson University. Jim is a widower. He was married to Linda Carey for only 8 years before she passed leaving him to raise their two daughters Anne and Sarah. Jim has 5 granddaughters Laura, Linda, Jessica, Chantelle and Christa. Jim has worked as a Park Ranger and a deckhand on Ferry and Fishing boats and is currently driving a school bus. Jim's travels have taken him to Europe, British Isles, Mexico, Guatemala and the United States. Jim is interested in anything old and historical. Updated 8/16/2013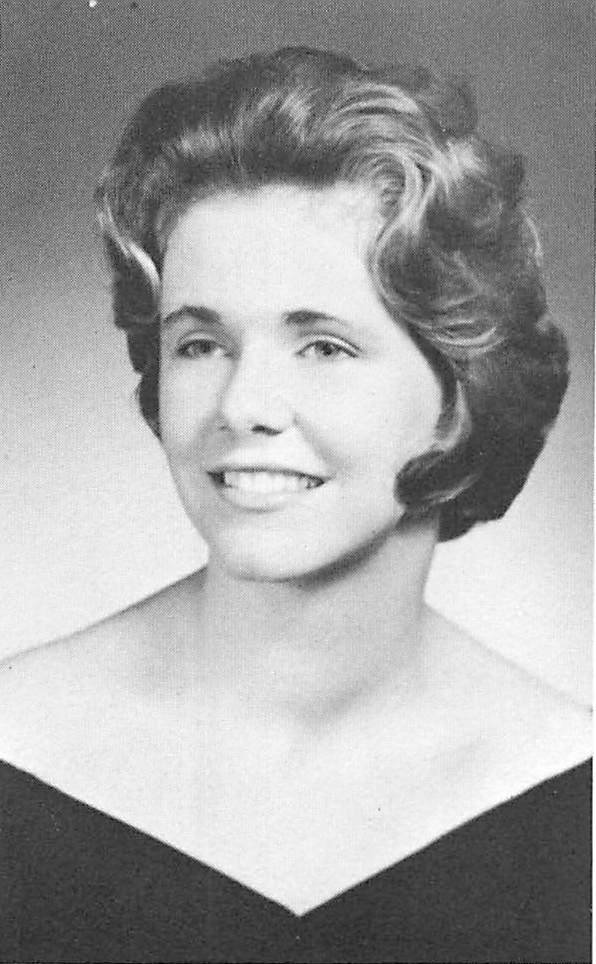 Karen Berlin Terranova
1945-2006


Karen lived in Mahwah but attended Allendale Public school where her mother was a teacher. Karen was a 1967 honors graduate of Radford University, Radford, VA, earning a degree in Psychology. She was the former co-owner along with Carol Doninger of Help-in-Home Agency, Ocean Township, NJ. She was member of the West Long Branch Sports Association coaching young girls softball and the West Long Branch Community Center for many years. She also served on the Board of Directors and a volunteer fund-raiser for The Humane Society, American Heart Association and the American Cancer Society. She loved gardening and spending time with her dogs. Karen was married to Patrick V. Terranova for 37 years and had two daughters: Julie L. Terranova and Jamie L. Terranova. Karen attended our '88 reunion and we all enjoyed seeing her again and reminiscing about our memories of our school days at Allendale and MHS. She will be missed along with the sixteen other classmates that have departed, but will be with us in spirit at our 50th.





Please visit:
"My Heavenly Year Book"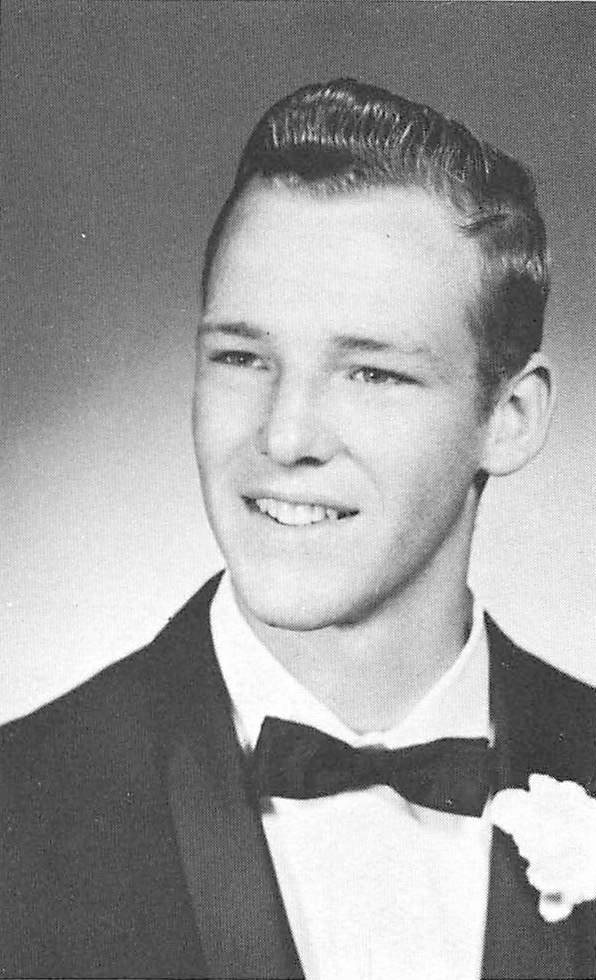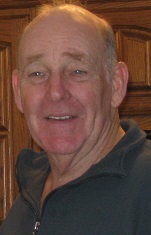 Bruce Bernhardt
12 Hamilton Dr.
Hewitt, NJ 07421
973-853-7528
joybells@optonlin.net


Bruce was an honor graduate from NCO Academy in Fort Benning, Georgia. Bruce served in Vietnam in the US Army with the 25th Infantry from 1968-1970 and earned a Purple Heart, three bronze Stars, V-device, and Army Commendation. Bruce has been married to Joyce Husby for 28 years and they have three adult children: Mark Husby (37), Karin Husby (34) and Elizabeth Bernhardt (23) and three grandchildren: Grace (5), Eva (3), Thor (9 months) and a forth grandchild expected in January 2014. Bruce is a heavy equipment operator and in his spare time enjoys sailing and going to the pistol range. Bruce has sailed from Bermuda to Tortola, BBI in a 41' Morgan, and took a seven day sailing expedition in the British Virgin Islands.
Bruce's words to his classmates are: You can believe what you want but that doesn't change the truth. Jesus said "I am the way, the truth and the life. No one comes to the Father but through Me. John 14:6. UPDATED 8/2013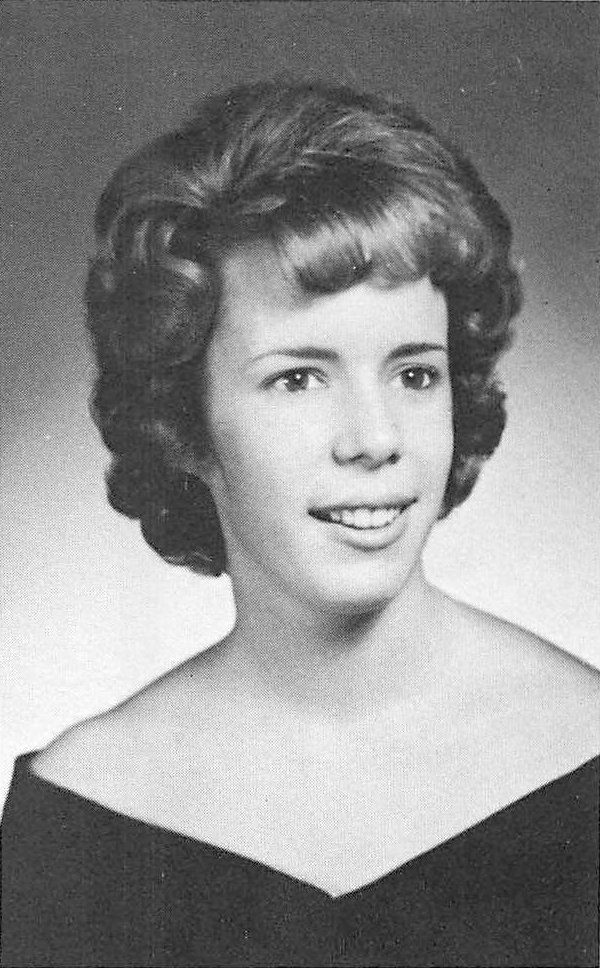 Laurie Beyer-Ridenour
9245A Sockeye Ct.
Farwell, Michigan 48622
989-386-7952
dan_laurie1969@hotmail.com


I went to Indiana University and graduated with a BA and was planning to teach HS Spanish. I never did because I became very interested in learning the Bible and soon became one of Jehovah's Witnesses. I married my husband in 1969 and he is also one of Jehovah's Witnesses. We have raised our family in this teaching and we are all very active. We have three children, two boys (42& 41) and a girl (29), and Seven Grandchildren, two boys (19 & 13) and five girls (19,17,14,4, and 1). They are the joy of our life.
My husband is retired and spends much of his time teaching others the Bible. We also learned American Sign Language to help the deaf to understand the Bible and we were four years in an ASL congregation. That gave us a great deal of satisfaction to see someone who cannot speak, hear or read to be able to understand in their own language God's Word. My main interest is my faith and my family.
We have been able to do a lot of traveling. We have been to Africa twice to the countries of Swaziland, South Africa, Lesotho, Botswana, and Zambia. While there we have been on many safaris and photographed some amazing animals. We've also been to England several times because our daughter married a Brit. They lived there for a while and then came back to Michigan to start a family. Italy and France is also on the list. We've been very fortunate to have had that opportunity. We are making plans to attend an International Convention of Jehovah's Witnesses in Australia in 2014. And as this Reunion is taking place we will be in California photographing the Redwoods! Something we have always wanted to see.
What are my favorite MHS memoires? Wow! I'm doing good to remember what I had for breakfast!!!!!!!!!! Just kidding. But to be honest I would have to mention Marcelina. That was something special to have been a part of. I spoke to Marcelina on the phone last summer as did my sister. It was nice to hear her voice and I thank all who had a part in locating her. It would be nice to see her again. Any "words of wisdom" for your classmates? I'm sure they have all gotten along very well without any wise sayings from me but I would say to just make the most of your life. Take advantage of opportunities to reach out to others and make a difference. There is a great deal of satisfaction in focusing on others. Updated 8/16/2013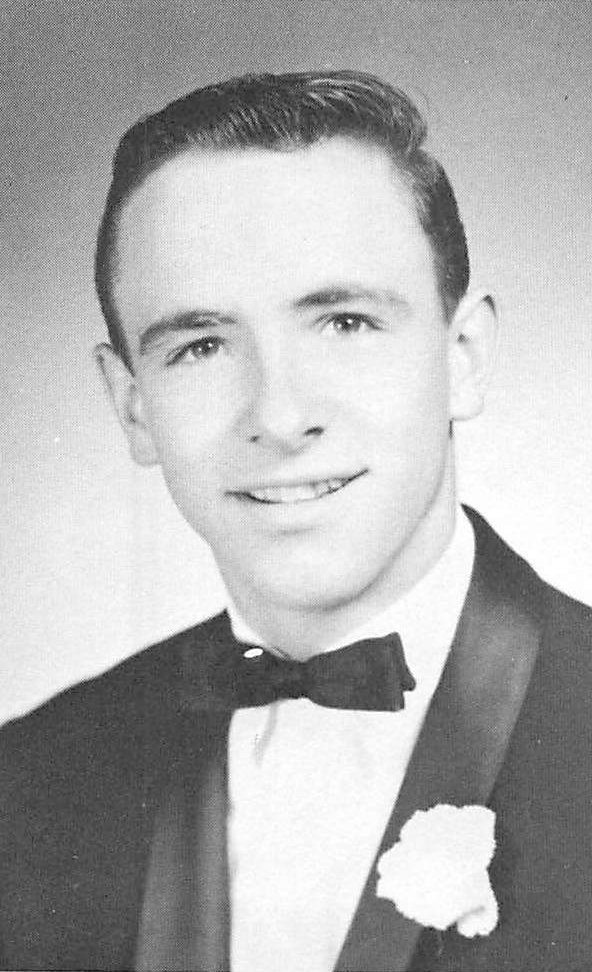 Bob Black
PO Box 61
Fairlee, VT 05045
802-333-9195
bbsubcon@myfairpoint.net

Education: NEC/UNH: BA 1968
Graduate Assistantship Syracuse University 1970
Federal EPDA Fellow SAC/RIT 1971
School for American Craftsmen, Rochester Institute of Technology: MFA 1972
Career: Education: Secondary and Higher Ed Teaching
Business: Corporate Sales
Athletics: Skiing: College Varsity
Interests: Stoneware Production and Skiing
Note: Enjoys News from classmates and pictures of reunion.
I keep busy as a Manufacturers' Rep P/T and as a Craftsman.
Looking forward to ski season.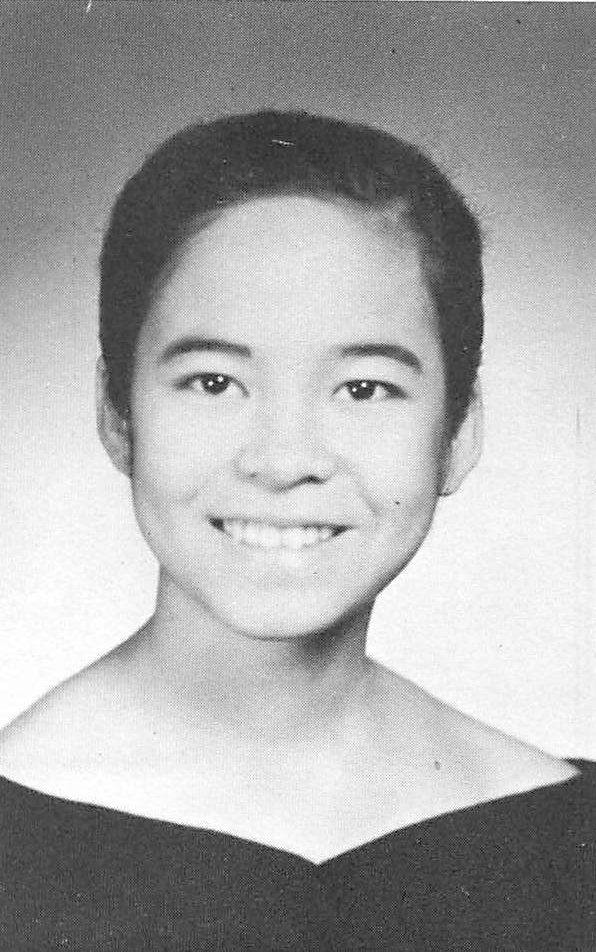 Marcelina Blanco Gibbs
2455E Libra St.
Gilbert AZ 85234
408-813-2707
marcygibbs@aol.com


Our AFS exchange student. After graduation Marcy returned to the Philippines (as she quoted in our year book) "to serve her people." No one had contact with Marcy since graduation. After 50 years, and a relentless search through many agencies in the US and the Philippines, Bob Shaver was successful in locating Marcy!! In Arizona no less! Marcy writes:

I have been married to Peter for 42 years and we have two boys: Allan (41) and Curtiss (28) and one grandchild, Ian Nathaniel (6).
I attended The University of the Philippines and earned my Bachelor of Arts with a Major in Political Science, one year College of Law, University of the Philippines New York University - Masters Degree, Major in International Relations. I have been with the IBM Corporation for most of my work life/career. I have done various jobs with IBM in different states and my last assignment is in Arizona, where we currently reside. My most challenging part of my career was being a manager for 10 years in Los Angeles, Burbank and Arizona, Customer Support Organization. I am still working as a Service Delivery Manager in the Strategic Outsourcing Division. I am planning to retire in 2014 and will travel back and forth to the Philippines and US.
My interests and hobbies include reading, writing, swimming. We travel a lot to various historical and tourist spots in the US, Hawaii and Canada and plan to continue traveling and visiting interesting places. We are involved with church and community activities.
My best life experience, most rewarding and maybe the highlight of my life was being an AFS Exchange Student at Mahwah High School! I learned a lot, and had the opportunity to visit various states in the US, stayed with different families at a fairly young age. This experience enriched my life dramatically. I had a chance, along with other AFS'ers, to meet with President John F. Kennedy at the end of my AFS tour of US in Washington DC. Last but not the least, I am so grateful to the Beyer family for being my foster family as they cared and loved me as their own.
I want to thank everyone who tried to locate me, sent emails and wishes and contacted me by phone. A special thanks to Bob Shaver, John Schaeffer, Maryellen Baumann, Laurie Beyer, and Linda DeMarino for the emails and calls.
I also am so sorry that I won't be able to attend the 50th Reunion and will miss the chance to meet everyone and catch up but please do keep in touch. Have a wonderful time at the reunion! If anyone perchance visits Arizona, please contact me so we can meet up; I am in the Phoenix metro area.
Enjoy life while you can and cherish the friendships made along the way. I will always remember, cherish and love the memories at Mahwah High School! Great teachers and awesome classmates!







Frances Bloomer Pearcy


Frances has been located. Her information is being withheld
upon her request, nor will she be attending our 50th Reunion.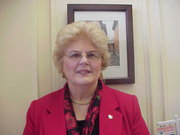 Jackie Bowman-Bowns
124 Indian Hollow Rd.
Mahwah, NJ 07430



Jackie is one of the Allendale gals that started out with us in Kindergarten, but left in 1997 when her family relocated. Jackie is a Re-Max Real Estate Agent and has handled many of her former classmates real estate transactions. She has 3 children and is a grandmother. Jackie has also been very helpful in the location of our classmates who have left the New Jersey area. We are waiting for Jackie to provide us with additional information. Updated 8/30/2013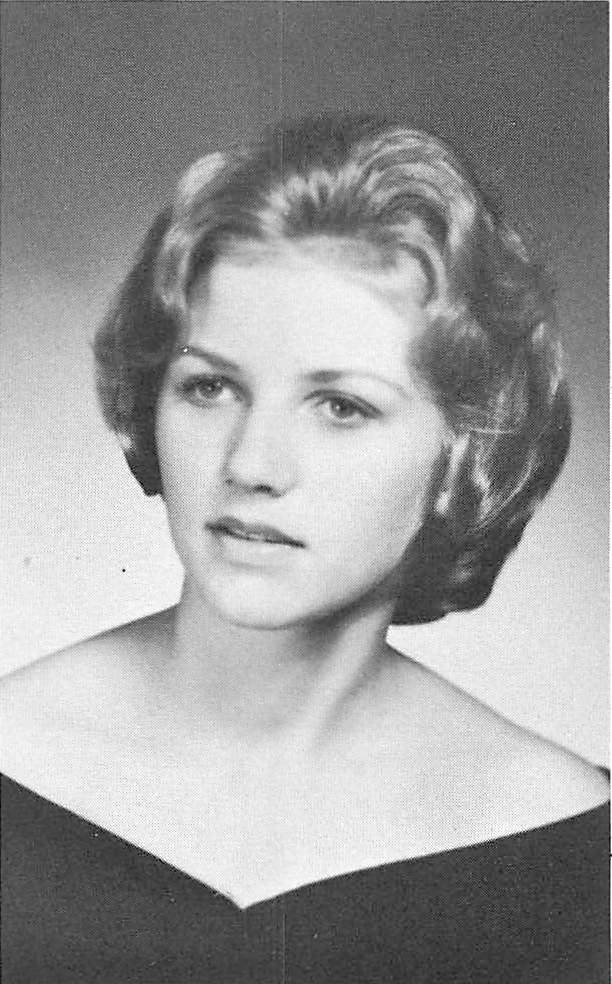 Monika Boyens Brackett
48 Holland Dr.,
Maggie Valley, NC 28751.
Updated 3/2012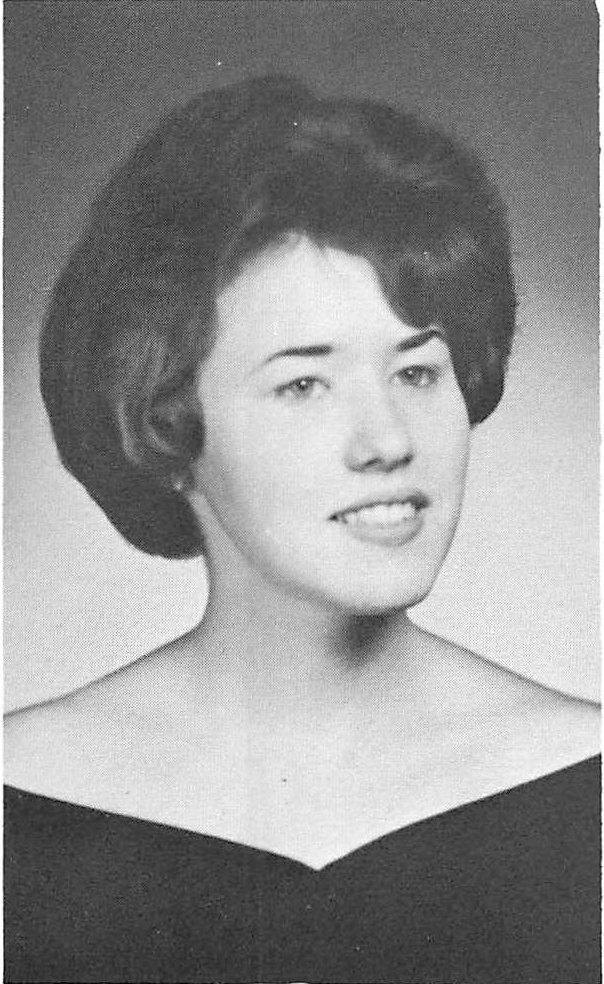 Grace Briody
1945-2005
The only information we have found on Grace is that she was living in Park Forest, Ill.at the time of her death.
Please visit:
"My Heavenly Year Book"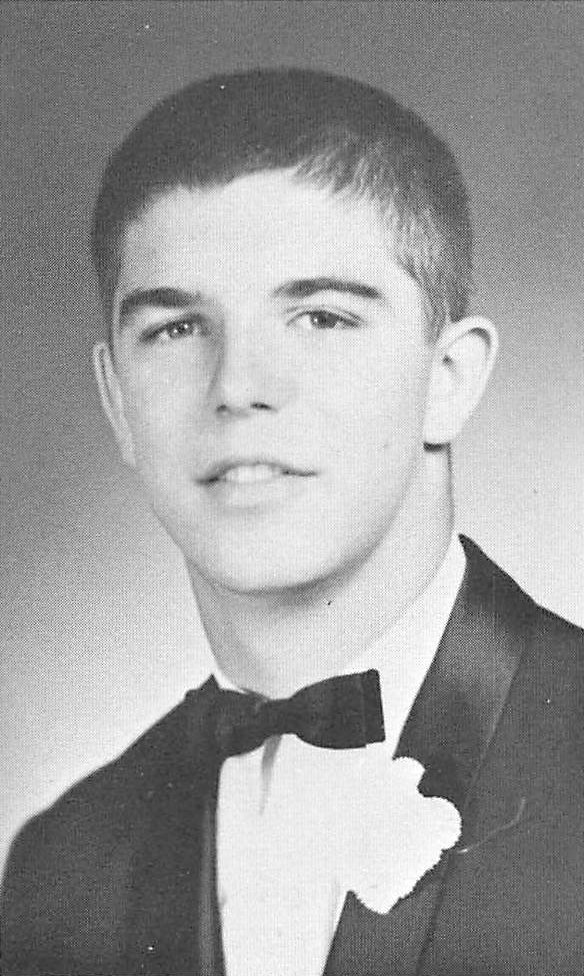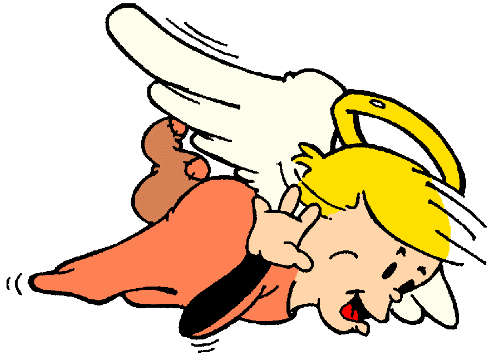 Robert Bryan
1944-2002


Bob attended Wagner college but we believe he never completed due to his motorcycle accident in 1965. We lost track of Bob after the 1975 reunion. At that time he lived in Edison NJ and worked for Okinite Co. in North Brunswick. An extensive search for Bob found him living in Plainfield NJ at the time of his death.


Please visit:
"My Heavenly Year Book"





Mary Bourgholtzer Sullivan
33 Oxford Court
Ramsey, NJ 07446
mks3660@hotmail.com Mary was one of the Mahwah crowd who attended grade school in Mahwah and started out with us at MHS but had
to leave when her family relocated before graduation. Mary is working on her biography and it will be posted soon.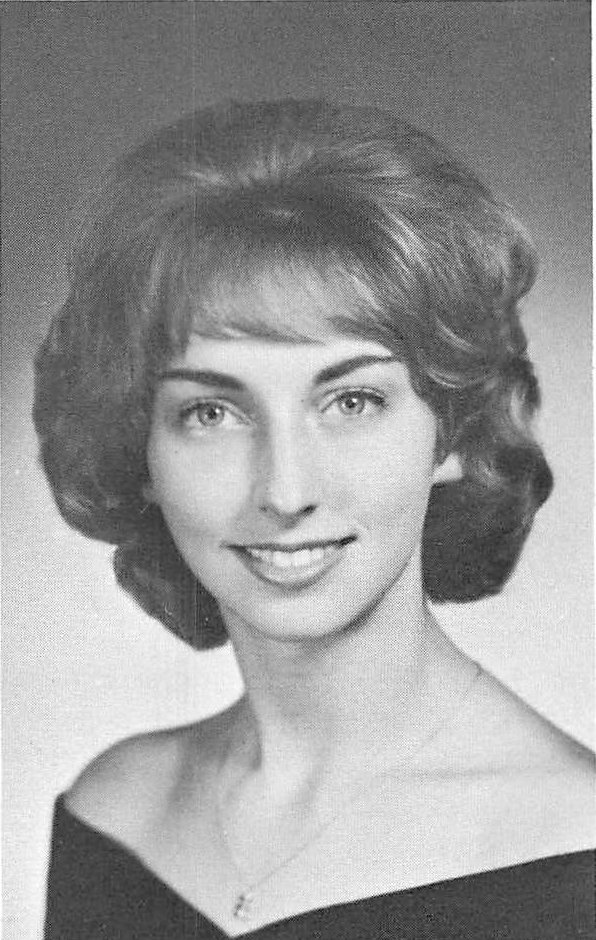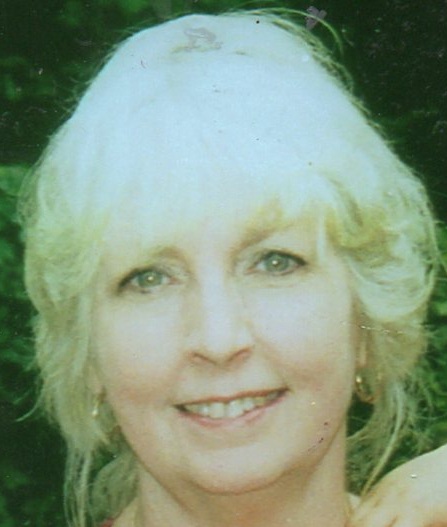 Gillian "Jill" Campbell Bevans-Barber-Higgins
New Jersey
jilly201@aol.com


After graduation I attended Glassboro State Teachers College. I was secretary for a Political Consulting Firm in Edison N.J., real estate agent for L&M Realty of Edison, and owner/operator of Gillian's, a gift and craft supply store in Forked River NJ. For the last 37 years I have been employed by Wakefern Corporation.I married/divorced Bill Bevans, had one child,I was married to John (who adopted my daughter) for 42 years befor our divorce, we have one grandson, a step grandson and step grand daughter and a step great-grand daughter. On March 16,2013 I married my High School 'sweetheart' Mike Higgins (MHS '62). We currently reside in New Jersey. UPDATED 2013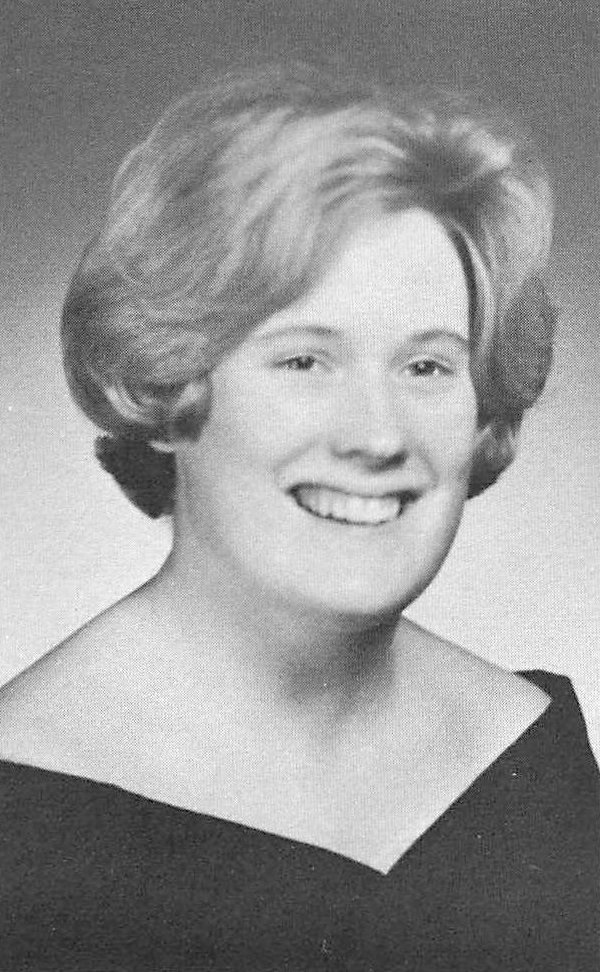 Joan Chapman Herndon
3513 Lothair Avenue
Boynton Beach Fl 33436
kherndon@bellsouth.net.


After graduating from Mahwah I attended Green Mountain College and after graduation I went on to attend the University of Colorado to major in business. I fell in love with Colorado and after marrying Ken Herndon (Class of '62) we moved to Colorado. I worked in downtown Denver at Joslins/Federated Department Stores as a children's wear buyer. Even though we loved Colorado, we missed family on the East coast so we moved back to NJ after 3 yrs. We lived in south Jersey for 4 yrs and had our daughter, Kirsten. I became a stay at home mom and Kenny commuted back and forth to NYC working as a stockbroker. The "rat race" got to us and we decided to sell our home in 1975 and move to Florida where my parents had retired. Best decision we ever made! Ken became a policeman and found his love of work. He retired as a Detective Sergeant of Crime Scene in 1994 from Delray Beach Police Dept. and six months later was urged to return to work doing the same thing for Boynton Beach Police Dept. where he finally retired in 2006. I did not work again until our daughter was in the 3rd grade. I went to work as a permanent substitute teacher for the School Board of Palm Beach County and continued to work for 32 years! I worked as a substituted at the same school for 11 years. During that time I became the girls Swimming Coach as well as the Cheerleading Coach (can you believe it?) My family became good friends with an Assistant Principal at the school and when he got promoted to Principal, he asked me to become his secretary. We continued our school careers together for the next 21 years! We worked at 2 middle schools - one for 3 yrs. and one for 5 yrs. and then completed our work with 12 years at the largest high school in Palm Beach County, Palm Beach Gardens High School. I loved being the Principals Secretary and loved working at a high school, there was so much always going on with sports and activities, I also gained the nickname as the "Wicked Witch of the West" I think in good fun!!! I retired in 2009 and thought I would miss work but, actually I have enjoyed being retired.

Our daughter, Kirsten is a lawyer here in Palm Beach County and she has a daughter, Brianna who is 13. They both keep us busy. Brianna is an excellent soccer player and is on a travel team so; we travel all over Florida to watch her tournaments. We love it!

Over the years I was very active as a Sunday school teacher and rang hand bells in our church choir for over 20 years. Before retirement Kenny and I traveled to Europe as well as around the US and would love to do it all again! I exercise and swim in our pool. I love to read and I am always with a book in my hand.

We both have great memories of Mahwah High School. We often see Marianne (Triolo) Downs and her husband Joe as well as some other friends from Ken's class when we come to NJ or when they come to Florida. Ken had his 50th reunion last year in NJ and it was wonderful. I especially remember parties at my house and sleep overs with "the girls". Marianne and Bozo were my best buddies and actually Bozo is the reason I started dating Kenny to begin with and we are still together 47 years later! Can't wait to see everyone at the reunion!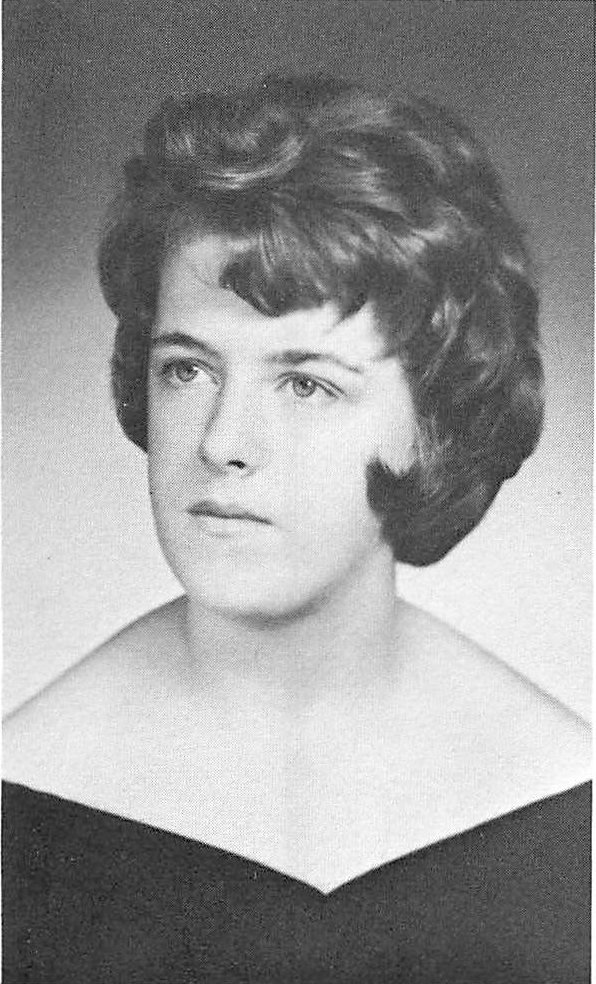 Virginia (Ginny) Cloonan Zelnick,
20 Hilltop Rd.,
Cabot, Ar 72023.
gzelnick@suddenlink.net


Ginny who has been working since she was sixteen, went to work for O&R right after high school graduation. After about a year and half she found a job in New York City as Secretary for Islin Jefferson Financial and stayed there until she was married. Ginny has four children: Larry (45), Eileen (44) Michael (43) and Alison (41), and has had custody of her step grandson Peter (17) since he was 3 months old. Ginny has 5 other grandchildren ranging in ages from 3-15.
Ginny retired as a Ministry Assistant at the Mt Carmel Baptist Church in Arkansas and keeps herself busy with various part time jobs. She enjoys quilting, crossword puzzles, crocheting, and her family. Her travels are mainly to NY and Florida. One of Ginny's favorite memories is of when" Doc Bishop" would announce a fire drill over the loud speaker saying "the Sy-reens will blow at 1 o'clock!" and "If anyone is caught riding a bicycle on school property ,the bike will be con-fist- a cated!" Since the 3013 reunion Ginny has re married! Her new husband is Richard Zelnick. Congratulations Ginny! updated 6/22/2017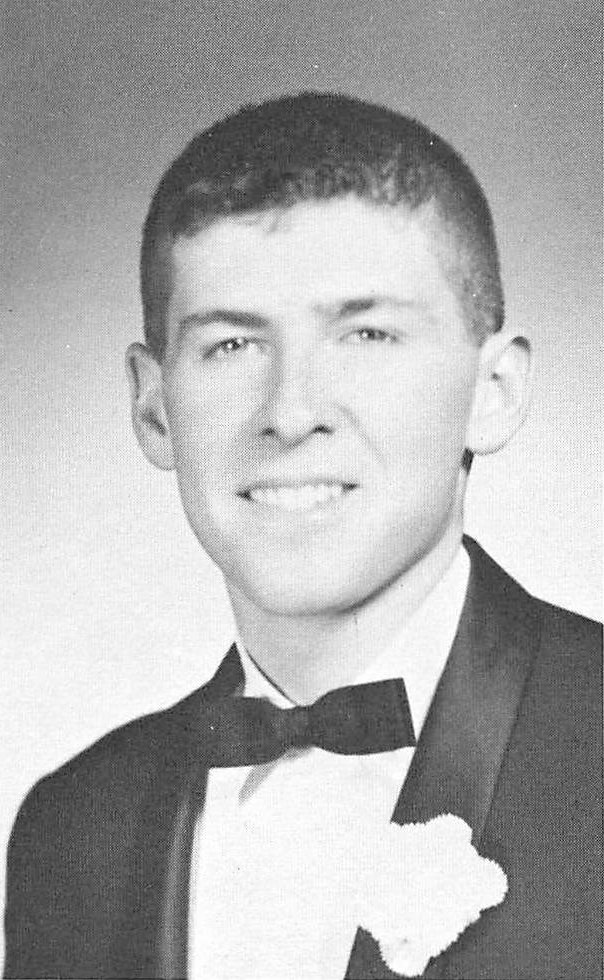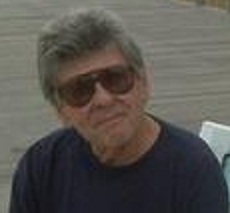 James "Jim" Coates
62 W. Hague Rd.
Hague, NY 12836
518 543-6449
updated 2012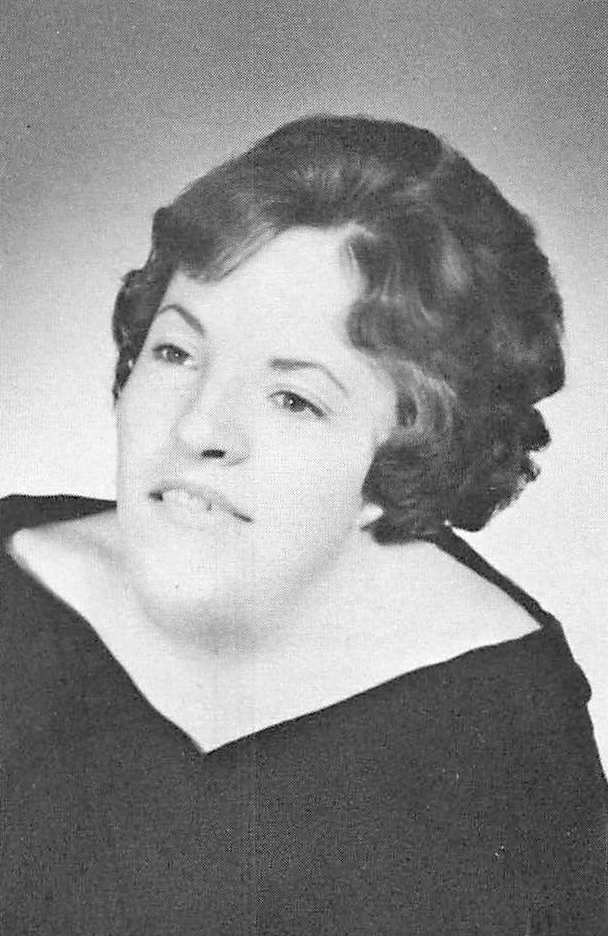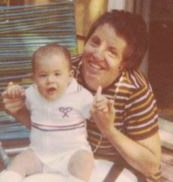 Joanne Collins
1945-1995


Joanne worked as a Secretary for several insurance companies in NY before moving to White Plains, NY around 1976 and taking a job with Nationwide Insurance. She had a son, Jeremy Collins, who was born on 2/6/77 in Boulder, CO where she had moved after leaving that position. Shortly after he was born she moved to Guilford, CT and became a Secretary for AM Bruning Co. where she worked until she became ill with Pancreatic Cancer in 1994. She passed away on April 1, 1995 surrounded by her friends and family. Jeremy and his wife live in Stamford, CT.






Sarah Comley-Derr
4217 Blueflax Dr.
Pueblo CO 81001
719-543-0228
Sarahasd@yahoo.com


I am a retired Registered Nurse. My husband Jim and I have been married for 43 years and have two children: James and John and one grandchild Elizabeth (10) who is one of my great treasures.

I went to St. Luke's Hospital School of Nursing, the University of New Mexico, (where I met my husband) and West Virginia University where I earned R.N. I have worked in New York, New Jersey, New Mexico, West Virginia and Colorado. I have been Staff Nurse, Assistant, Head Nurse, Assistant Director of Nurses and finally Pulmonary Nurse.

I was close to the Waldo Canyon fire last year when I was in Colorado Springs 3 days per week. In 1979, my husband Jim took his sabbatical in Birmingham, England and I, with our two children lived with him there for 9 months. We lived in Massachusetts for one year for Jim's faculty exchange at Clark University. We lived In New Braintree. We also have traveled to visit my brother in Millersburg, Ohio. It is lovely Amish country. When my brother took me to NYC to see Phantom of the Opera I got to visit New Jersey again and made a brief stop in Allendale to see changes that have been made since I have been gone. I am very interested in my *xeric gardening as I am living in a drought area. I loved the campus style High School and have fond memories of my Latin teacher Mr. Mescall.
Sarah is unable to attend our reunion but wishes everyone 'a wonderful time!" updated 8/11/2013
*xeric gardening refers to landscaping and gardening in ways that reduce or eliminate the need for supplemental water from irrigation.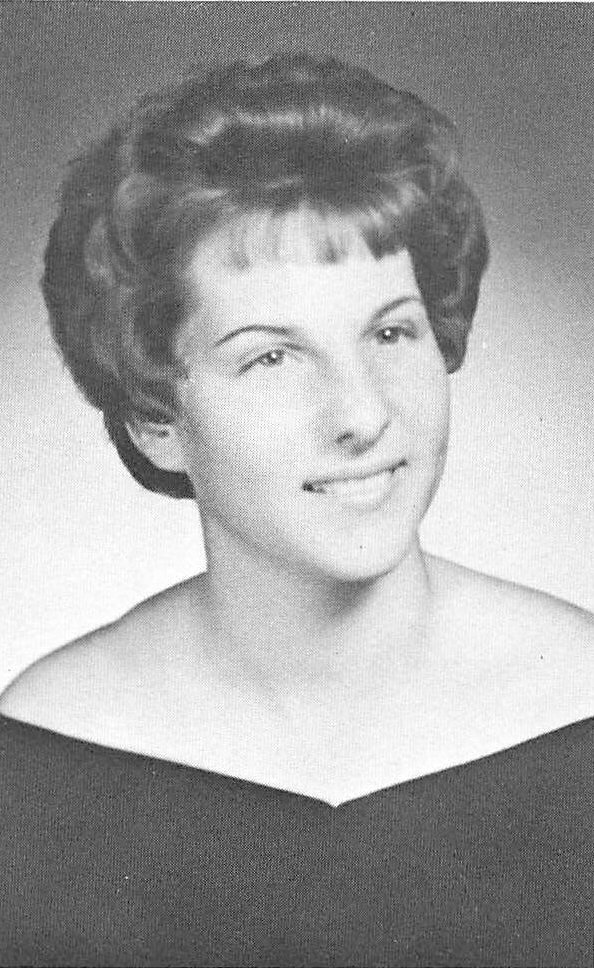 Joyce Consiglio-Miller
PO Box 23
Mahwah N.J. 07430
201-529-5318


I have held the position of Accounts Receivable/Credit & Collections Specialist over forty years for Reinauer Oil Company, Philips Electronic Instruments, Weatherseal /JB Fireplaces and Pentax Medical Company. I have been caregiver for my father for the past six years and retired in 2010 to care for him full time until his death in 2012.
I have been widowed since 1995 and have a son, Jeffrey, who is single. I am very "proud" of the person he turned out to be and all of the accomplishments that he has made since overcoming all the difficulties after his father's passing when he was seven teen. I enjoy doing crossword puzzles, working outside in the yard, going to watch my son play ice hockey, babysitting for my great nieces and traveling.
The most memorable moment I have from MHS was the first day of our freshman year when I met Molly Haight (Rapp) who befriended me since came from Catholic School and didn't know anyone. We remain friends to this day and I have treasured that friendship for the past fifty-four years. Updated 2013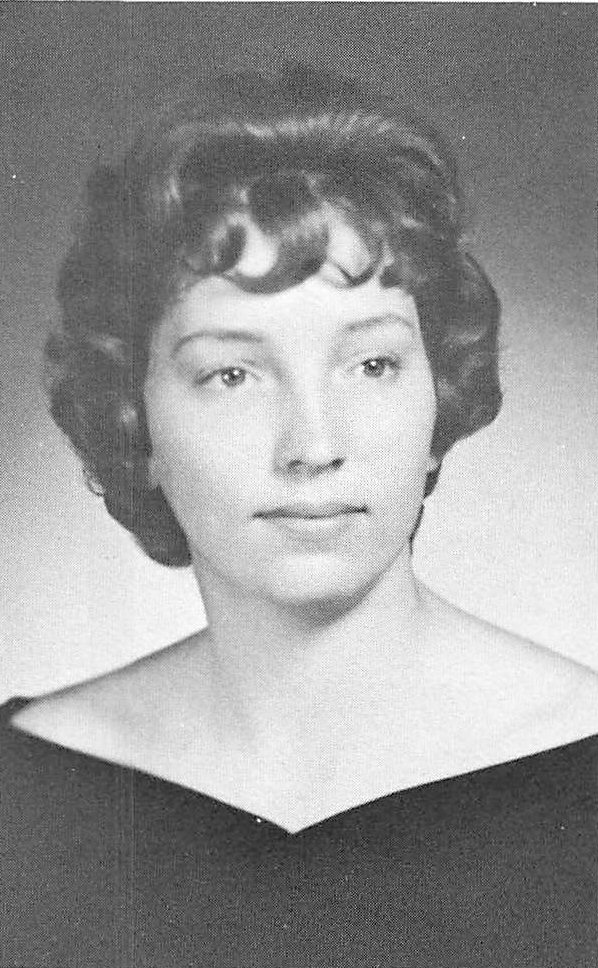 Sharon Bobbie Crane-Stadtlander
4201 Wildcat Road
Aubrey, TX 76227
940-365-9386
adabelletx@yahoo.com
*Please visit:
"My Heavenly Year Book"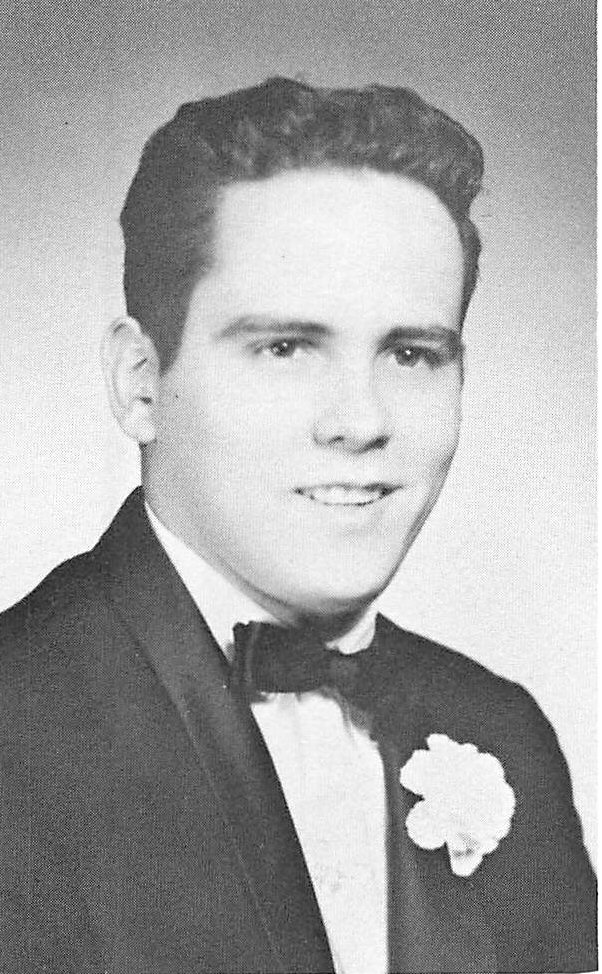 Joseph "Guiseppi" Crisci
18 Utopia Ave
Suffern N.Y. 10901
845-357-8343
joeyboy6@verizon.net


Joe spent two years at Rockland Community College before entering the US Army. Joe has been married for 41 years to Sally and they have two daughters ages 39, and 36, and four granddaughters ranging in age from 19 months to 9 years old. Joe is retired. He was a Utility Plant Foreman for RCC for 37 years.
Joe and his wife own a summer home on Indian Lake in the Adirondacks. He enjoys power walking and biking every day. Joe belongs to The American Legion in Suffern, NY "wearing many hats there". Joe remarks that he is still changing diapers at age 68, and remembers instead of walking, driving his '56 Chevy to school.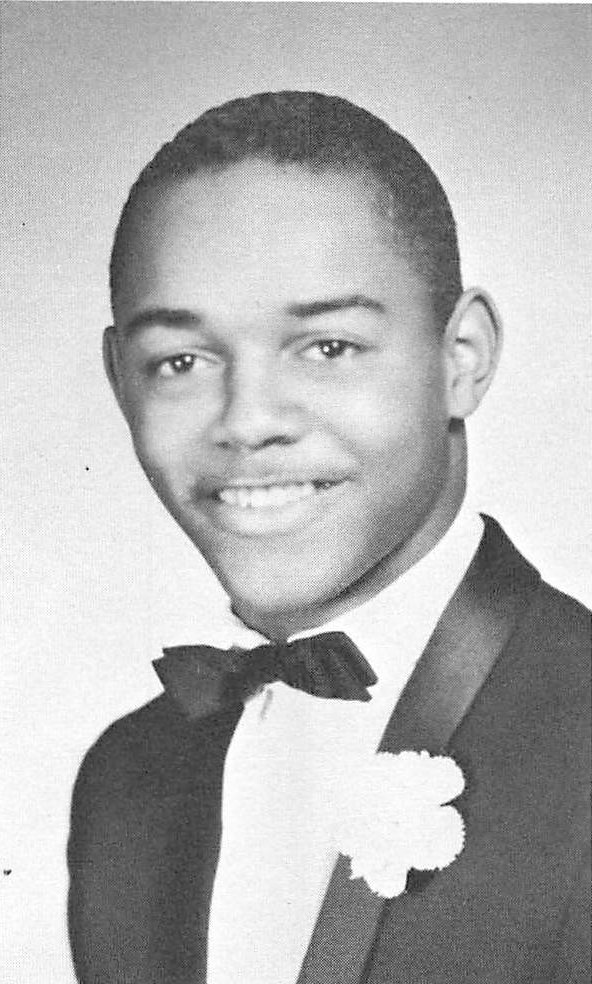 Conrod Milton Christopher-Boone
4510 West St. Clair Place
Apt.#307
Denver, Co 80212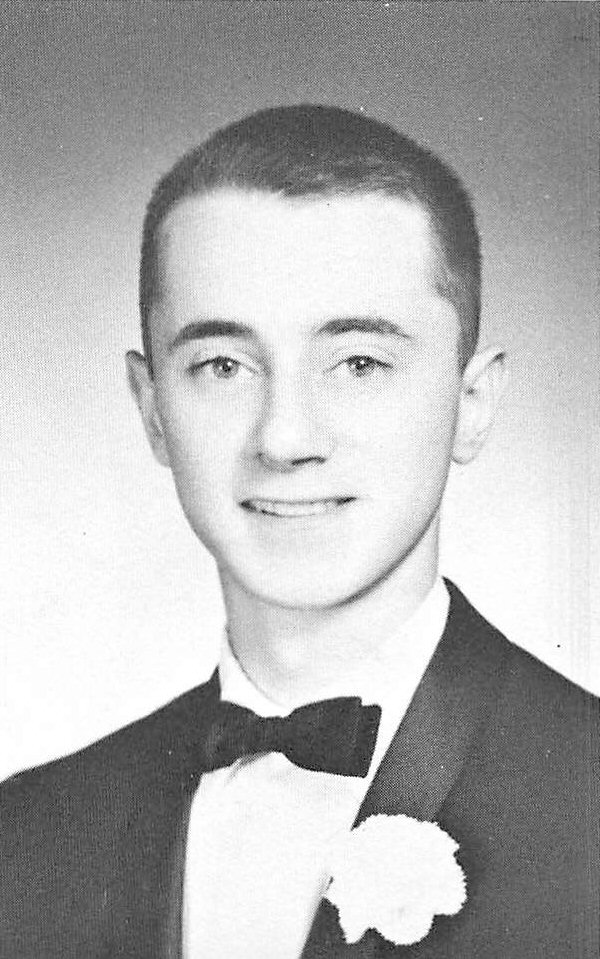 Jack Curzon
520 Spaulding Lane
Fort Collins, CO 80524
970-482-9234
jocurzon@gmail.com


After graduation, I spent 6 years in Rochester, NY making new friends, working, and enjoying life. Part of that time I attended the University of Rochester and completed three years. Wander lust engulfed me and I traveled this beautiful country several times during my early 20's. I've lived in Lincoln, Nebraska; LA; San Francisco; Seattle, Washington; and places in between, for weeks or months as the spirit moved me. I've traveled through most of the continental United States and visited many of the National Parks.
It's funny, I traveled this country, lived in various cities, but I finally met the love of my life when I returned to NJ. A beautiful young lady from Ridgewood stole my heart. We lived in Allendale, traveled the country, lived in Boston, and then moved to Freedom, NH. We purchased an old farm house in Eaton, NH and were married under an apple tree in our field. We both worked in restaurants and I also worked construction. We became part owners of a restaurant in North Conway, NH. After 6 years I grew tired of the long hours, left the business and worked full time as a carpenter. We both became certified SCUBA divers and enjoyed diving in the Florida Keys, off Cancun, and Cozumel, Mexico. We raised dogs and cats until we could afford children. Then one day we realized that we'd never have enough money for children, so we had two boys. John is 27 and Chris is 26. We lived 20 years in NH before we searched other areas for a better educational system for the boys. (The long, cold winters were another contributing factor for our move.) Orlando, Florida; Eugene, Oregon; we finally settled in Fort Collins, Colorado, a town I had visited several times before. Since our last visit, 3 of my sister-in –laws had moved here. After 2 ½ years of construction related jobs, I joined Poudre School District as a maintenance carpenter.
We lost Sheila, my wife, to cancer, Christmas Eve 1998. We had been together for 27 wonderful years. John and Chris were both in Boy Scouts and earned the rank of Eagle Scout. They've both lived on their own but currently live with me. They both work full time and attend school part time. I worked for Poudre School District for 19 ½ years, the last 10 as the head of the Carpentry Department. I retired June 10, 2013.
But, I still have plenty to keep me busy; two dogs and two cats; an old house and a small acreage; growing plants and trees in a high desert environment. I also pasture friends' 2 horses. John and I enjoy classic cars. We have a '72 GTO in good condition, a '67 Mustang in good mechanical condition, and a '72 Ford Ranchero that needs a lot of work. I still like to travel and have a trip to Yellowstone planned. Then time in Montana and on to Bend, Oregon to visit my brother. After that, it's off to Florida to see my sister. But first, our Reunion! Updated September 24,2013






Maryann D'Aprile Hugo
3208 Karen Lane
Monroe, NC 28110
704-225-1099


Maryann received her Early Childhood Certification from Centenary College. She has two children: Michelle (43) and Brian (42). They have blessed her with five grandchildren. Gianna (12), Michael (10), Marina (8), Adele (9) and Vincent (7).
Maryann found her calling later in life and became an Early Childhood educator for 12 years. She is most proud of becoming an assistant for a five star Child Development Center for 9 years. She has been retired for almost seven years and is just happy being around her grandchildren.

Maryann enjoys reading, movies, going to socials and playing poker with her friends and family, and is taking up oil painting.

Travel mainly consists of visiting family from Florida to California. Her favorite place to visit is Vegas and is planning a trip to Italy in the future. Maryann's advice to her fellow classmates is simply: "It's O.K. to be silly!" She remembers Mr. Lazicki's class fondly.Updated 8/2013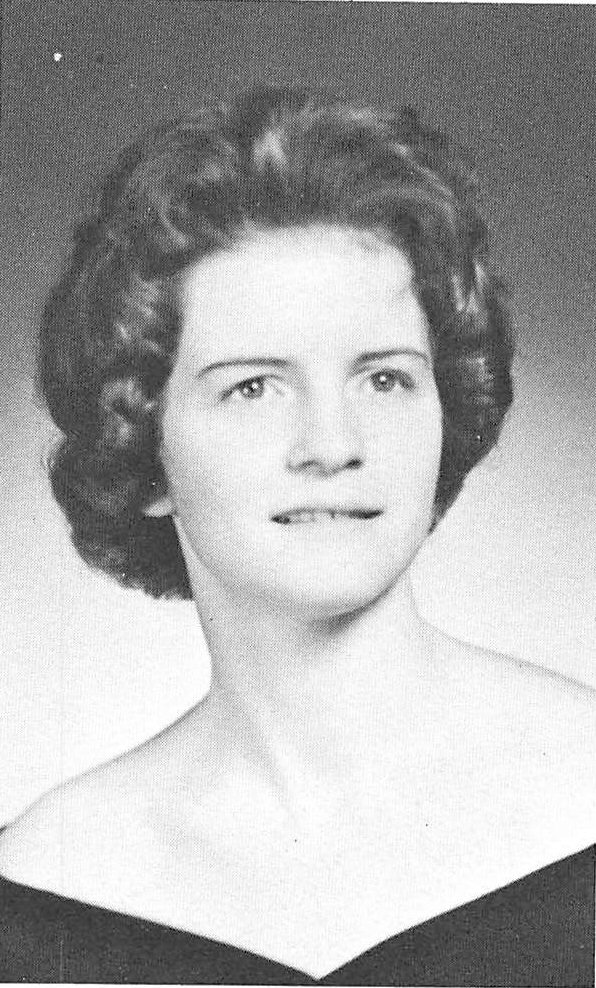 Karen DeGraw-Spicer
618 Hettley Circle
Glouscer, Ontario CA K1BOA3


Karen married the Archer Memorial United Methodist Church's Youth Minister in the mid to late 1960's. Karen is remembered by all who knew her as 'the girl with the beautiful singing voice". Those who attended her wedding where awed by Karen walking down the isle singing the words to her chosen wedding processional. For those who can remember back to their elementary school years in Allendale, it was Karen's grandmother, "Mrs. DeGraw" who was the 'lunch room lady' that prepared our school lunches. I believe her 'Apple Crisp' hot out of the oven was everyone's favorite. Yum! Karen had inherited her grandmother's flair for baking. I remember running into Karen in the Ramsey ShopRite where she was picking up more baking supplies. She had baked over 100 dozen cookies so far and was still going! That was the last time I was to see Karen, but she was apparently happy and well into her element! Her smile is the last thing I saw. Karen's husband was assigned a United Methodist Church in Canada where they have resided since the mid to late 1970's. Unfortunately, somewhere between locating them in Canada in January 2012 and when the Invitations went out in June 2013, they relocated and left no forwarding address to our knowledge. "The Locators" are on it and hope to find her and her husband well and enjoying their retirement years. Updated 8/24/2013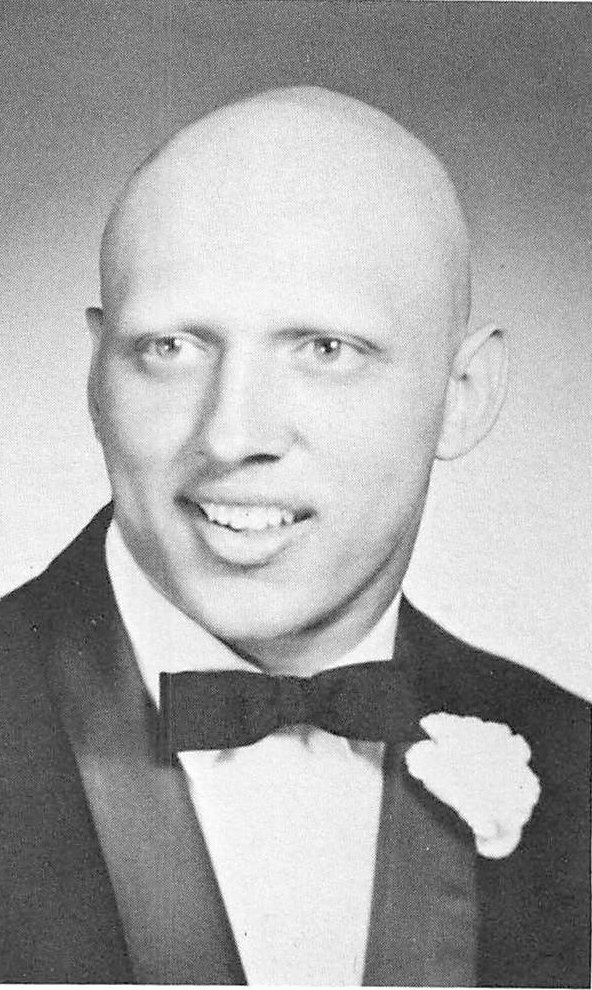 Daniel B DeGrote
219 Post Road
Slate Hill NY 10973
845-200-9560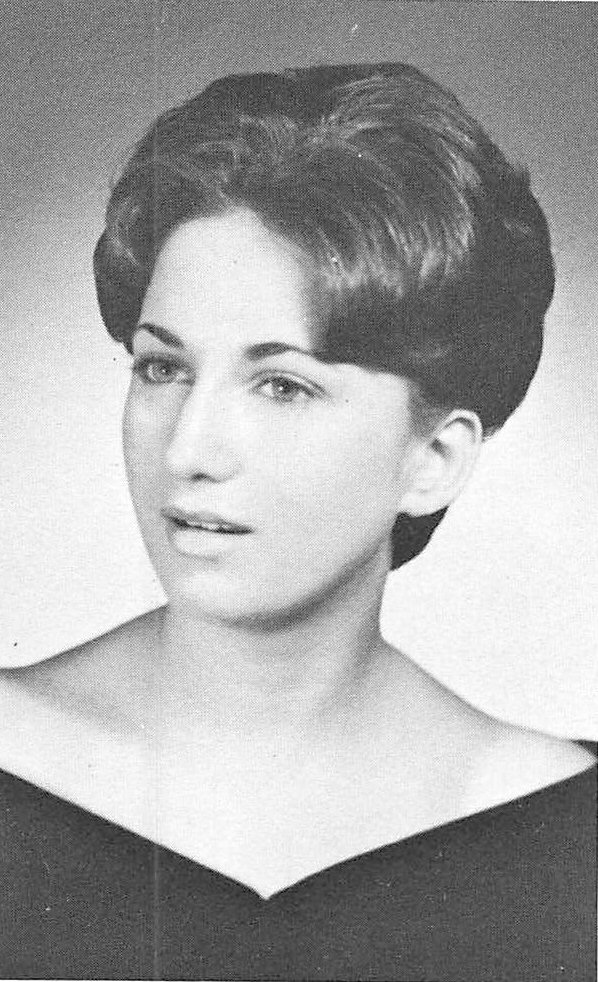 Linda DeMarino-DeFalco
175 Herbert Ave
Closter N.J. 07624
201-767-1620
lindadefalco1@gmail.com


Linda has been married to Anthony for 43 ½ years and have a daughter Tara (40). Linda is the former owner operator of "Cleaning Service". Linda enjoys decorating, gardening and hiking. Linda and her husband love traveling have traveled all over US and Europe and plan to travel more for as long as they can. Linda's MHS memories are of 'cutting class' and of the wonderful friends she made. Linda's words of wisdom to her classmates are: "Enjoy life and keep doing what you are doing. Updated 8/15/2013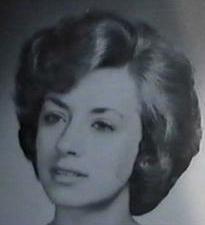 Carolyn "Carol" Dembia Russo
1945-1995


Carolyn married Joseph Russo and lived in Franklin Lakes, NJ for most of her life. They had three children Kelly, Michael and Joseph and opened a business, "Computer Discount of New Jersey" in West Milford, which Joe Russo Sr. still operates today. Carolyn loved being an active mother and business owner, but sadly developed lung cancer in 1994 and passed in 1995 at the age of 49. She would be thrilled to know she has two beautiful daughter in laws, a son in law and six amazing grandchildren... with one on the way! Her youngest son, Joe Russo is currently the drummer for The Grateful Dead, now known as"Furthur". Summited by Kelly Russo Roque: kelroque@hotmail.com (updated 3/8/2016)


Please visit:
"My Heavenly Year Book"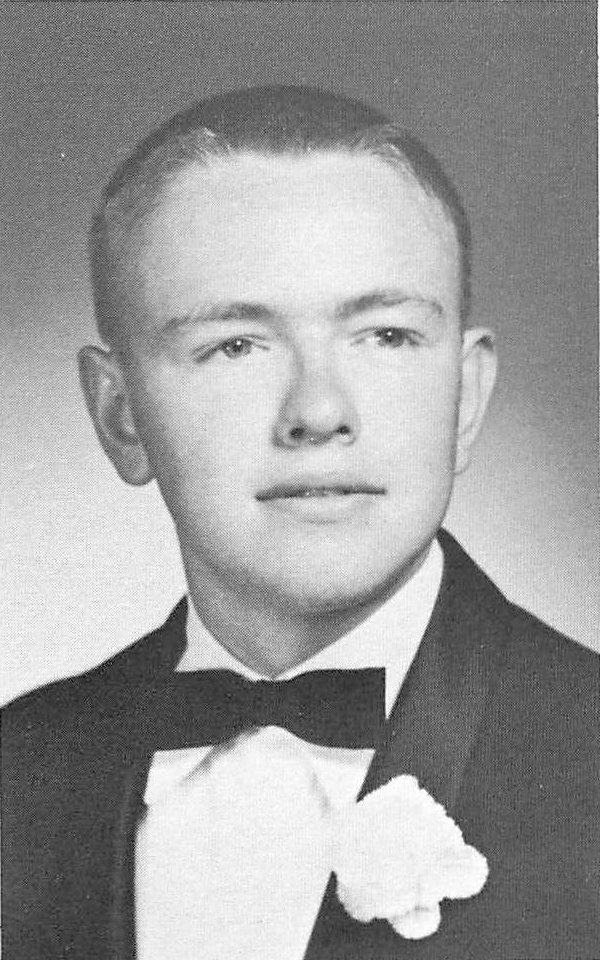 William "Bill" Dicker
Hopatcong N.Y. 07843


Bill recieved MA's in History and Education from the University of Wisconsin in 1969. Bill and his wife Ann are high school teachers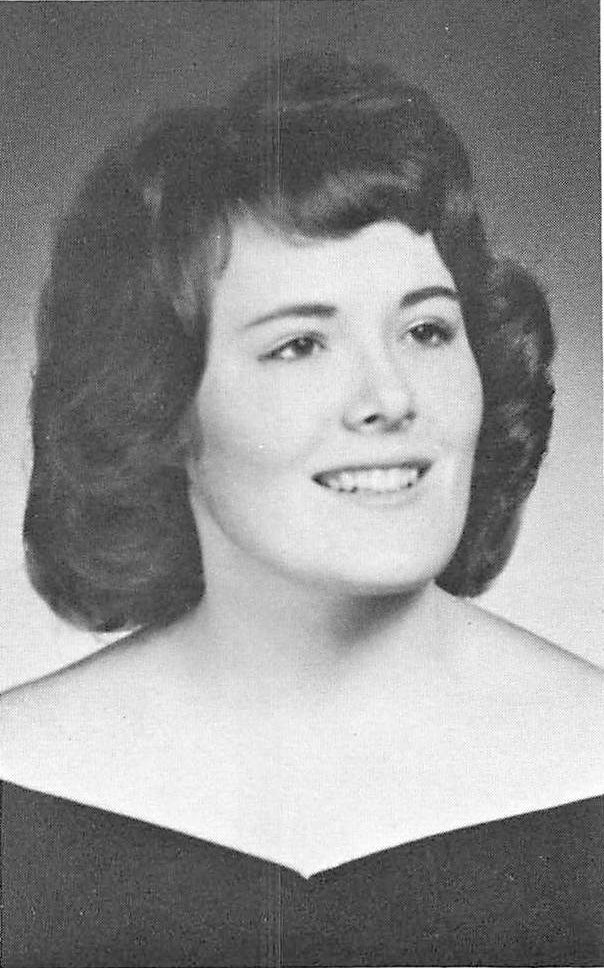 Jeanne Marie Dunn
438 Stanton Place
Longwood FL 32779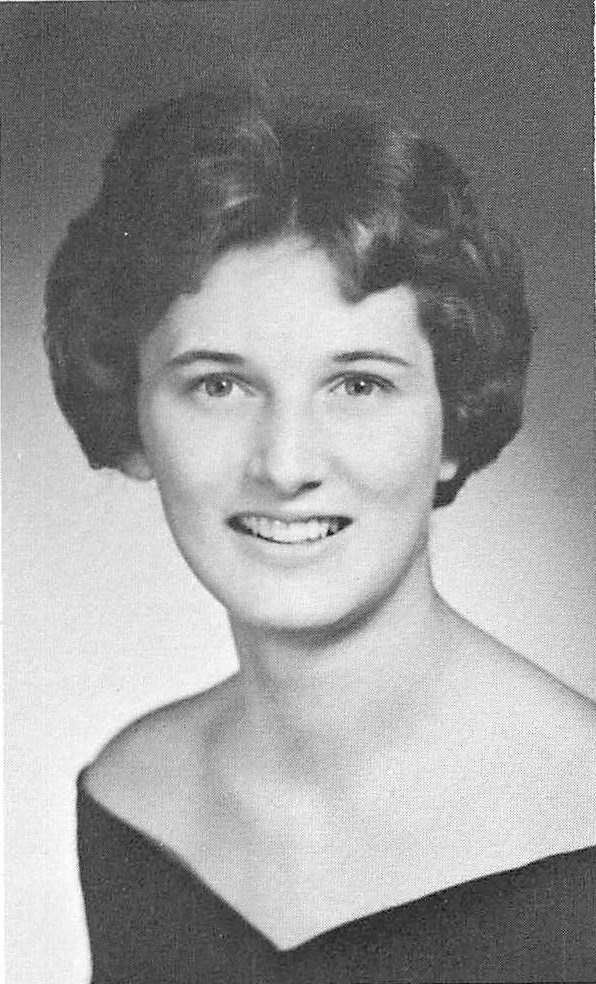 Maralyn Edwards-Myer


After an intensive search we believe Maralyn lives in MD. Several messages and letters have gone unanswered. But, with only her name and parents old address to go on, the "Locators" did a bang up job!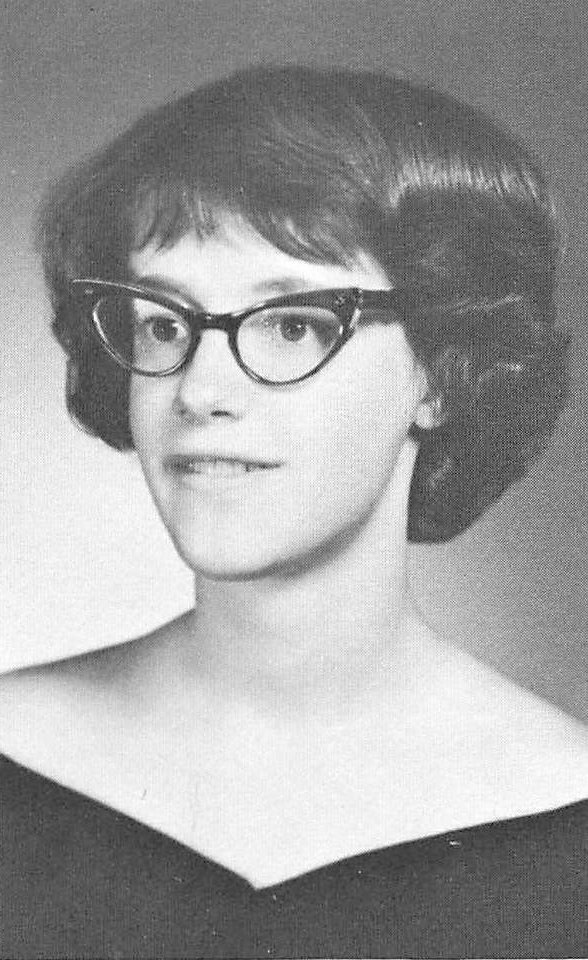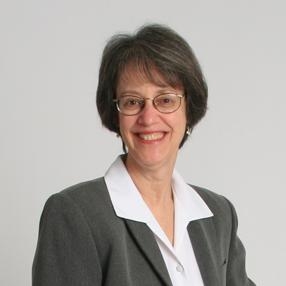 Nancy S. Erickson, Esq.
172 Fifth Avenue #31, Brooklyn, NY 11217
718-398-2601
nancyserickson@earthlink.net






I am an attorney, living and working in Brooklyn, NY. I have two very wonderful and talented daughters. Tania (38) is principal at a school in a small village in Alaska. Most of the residents of the village are native Yupik eskimos. Tania has a daughter who is 4 ½ years old and who is bilingual English and Yupik. They usually visit the "lower 48" in the summer and at Christmas time. Laura (32) is younger and is in her third year of a four-year residency in psychiatry at a hospital in New York City. She visits once a week and we sing together in the Brooklyn Women's chorus.
In 1973 I graduated from law school and began teaching law at New York Law School in 1975. In 1979 I received a Master's in Law from Yale Law School. I continued to be a law professor for several more years, and taught at Cornell (Ithaca, NY), Ohio State (Columbus, OH) and Seton Hall (Newark, NJ). I taught Family Law, Sex-Based Discrimination, Evidence, Constitutional Law, among others. Then I decided to go back to the practice of law in New York City, where I worked as an attorney for the City of New York, then for the National Center on Women and Family Law, then in private practice, then at Legal Services, specializing in representing battered women in divorce, custody, and child support cases.
In 2005, I received a Master's in Forensic Psychology from John Jay College of Criminal Justice, and now I am back in private practice, where I do mostly consulting relating to forensic psychology issues. I have written books and articles on family law, including domestic violence, child support, custody, marital property, attorneys for children, custody evaluations, and adoption. I am currently researching and writing in the area of custody evaluations.
I was in the Peace Corps in India after college and was a caseworker for Department of Social Services in Harlem, NYC, before law school. I love to read, especially biographies and autobiographies of people who accomplished good things, and writing about law. My favorite Mahwah High School memories are of my pals Priscilla Shaw, Linda Hurban, and Patricia (Tish) Worrall. Priscilla's parents were some of my favorite people. Linda moved before we graduated, but we get in touch once in a while. Tish and I sang folk songs back in the day, and we still see each other fairly often. She usually stays at my house when she needs to be in New York City overnight. In recent years, we sang together in the "Revels" performances for two years. I have no plans to retire and will keep on practicing law and writing. Updated 8/12/2013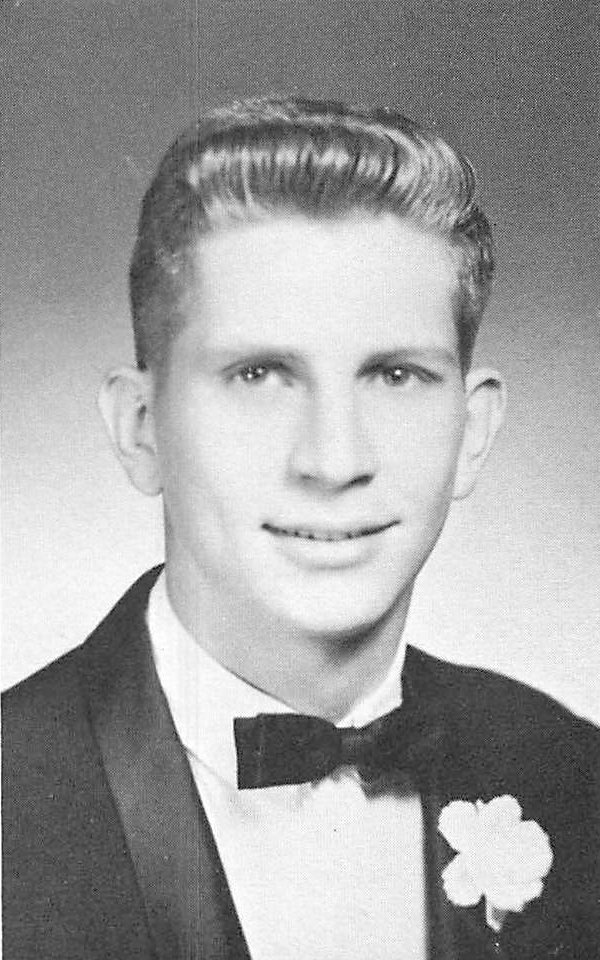 Calvin Eriksen
5732 Monte Verde Dr
Santa Rosa Ca 95409
707-538-0616
cre@sonic.net


Following graduation, I attended Luther College in Decorah, Iowa. After suffering from small-town Midwest culture shock and a few misunderstandings with college admininstration, I returned to Allendale and graduated with a BS in Science from Fairleigh Dickinson (Teaneck) with my good friend Bill Anderson. I married Marie "Cookie" Trenz (Ramapo '64) in 1970 and we will be celebrating our 43rd anniversary in September.
I was employed by Med-Science in 1972 to develop a rep network for the thirteen western states headquartered in northern California. We enjoyed this opportunity to relocate and travel through a large part of the western U.S. In 1975, I started Cardio Respiratory Equipment as a rep organization selling and marketing diagnostic systems, specializing in computer automation. Cardio Respiratory Equipment merged in 1984 with Livingston Medical Products of San Francisco becoming a medical equipment and supply company. I started a new business venture with a partner in the early 90's called Electronic Marketing Systems where we designed and manufactured our own electronic device to gather market research data. Clients included large healthcare organizations, Ford, Northwest and United Airlines, Darden Restaurants, and our favorite, Senor Frogs. The last 8 years of my work career were spent working for GlaxoSmithKline, a large pharmaceutical company. This was not fun for me so I was very happy to retire in 2011 and I am enjoying every day! I spend my time cycling, hiking and backpacking, gardening and trying to get my golf handicap down to a ten before I am too old. I also volunteer at Canine Companions for Independence, Habitat for Humanity, a local church where I am the Property Commissioner, and counsel people recovering from addiction.
Cookie and I have two children that continue to delight us and make us proud. Jessica is 39 and lives in the Sacramento, CA area with her husband, Mike, and children: Jillian (7) and Jackson (4). Jessica is a Physical Therapist, as well as her husband. Mike is also CEO of Operations for Berger Rehabilitation and just recently became a partner in a gym, WellFit. Our son Jacob is 36 and lives outside of Denver with his wife, Colleen and sons: Chase (4) and Cole (2). Jake is a Regional Sales Manager for Miller-Coors in the states of Wyoming and northern Colorado. Colleen is a manager with Enterprise, Ecko Division. Cookie and I are very excited to be coming to my 50th High School Reunion to see dear and old friends.
Some of my favorite memories of high school are smoking in the boy's room with our beloved and respected Biology teacher, Vince Herold, and of course, the Mahwah High School Band! Updated 8/19/2013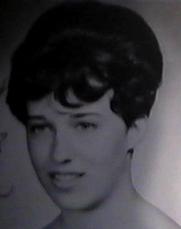 Judith "Judi" Ferber
1945-1993


Judy described herself in the '88 Reunion Directory as a 'professional housekeeper and mother". She was active in Woman's Liberation, N.O.W., and the Feminist Movement. Her interests included, antiques, silver, martial arts, decorating and design. Judy also traveled to Europe and Hawaii. Judi was married and widowed twice. She had three children Rory, Sean and Tiffany. Judi was living in New York State at the time of her death. We all were saddened by Judi's passing. Judi attended our 25th reunion in 1988, five years before her passing, and we were blessed to have had the opportunity to reunite with her that one last time. Classmates from both Allendale and Mahwah remember her fondly. Judy was a majorette in both Elementary and High School. If anyone could be labeled 'prim and proper' it was Judi! If your given name was Robert, but the whole world called you 'Bob' or 'Bobby', Judi would call you Robert! Judy was a 'good friend' to those who were fortunate enough to call her friend.


Please visit:
"My Heavenly Year Book"






Marilyn Feuerhake-Smith
114 Rudder Rd
Millboro, DE 19966
302-947-9198
gapsmith2@gmail.com



I moved to Mahwah when I was almost 8 years old. Attended school in Mahwah until the second half of seventh grade. I then moved to California (Northridge) until 1961. I returned to NJ, but lived in Allendale and attended MHS for my junior and senior year! (How lucky was I?!!!)
I went to Drew University and met my husband, Bob. WE were married after his graduation and moved to Delaware 47 years ago! We have three children - 2 boys and one girl and NINE grandchildren (6 girls and 3 boys) WE THINK that's all! We moved to Sussex county, DE (5 years ago) from Wilmington DE.(we lived there for 42 years). We are in the Lewis/Rehoboth area. We both love the beach, bike riding, gardening, reading, hiking, and traveling, now that we are retired!!! I worked for CIGNA/ACE USA for 21 years...ugh!
We spent much of the years when our children were growing up following them around to soccer games and track meets! Both our boys played professional soccer. Rob - middle son - was on the 1996 Olympic team and then went on to play for the Columbus Crew. He still lives in Columbus. Eric played for the DE. Wizards. Katrina was a Div. 1 runner at Univ. of SCarolina. We really miss all that but are starting to enjoy it again with the
grandchildren!!! We are BOTH looking forward to the reunion in September! UPDATED 2013







Anthony "Tony" Fitzgerald
232 W Allendale Ave
Allendale N.J. 07401
201-327-2190
tonydd@mac.com
UPDATED 2012
Anthony, or "Tony" as many like to refer to him as, married his High School Sweetheart, Dee Dee Dicker MHS Class of 1964.. Dee Dee is the sister to our classmate, Bill Dicker. at our 1975 reunion, I believe Anthony said in his biography that he was a photographer in New York City. What Anthony is currently doing is uncertain, but he does own a home in Allendale, which is no small feat these days, and is still married to Dee Dee. Anthony brought his sister Eileen to the Class of 1960 & 1961's joint 40th Reunion pre party at Joe Triolo's home in June of 2000. I, (Gloria) was also there as a guest of the class and had the opportunity to see Anthony and Dee Dee. For further details of Anthony's life after MHS, we will just have to wait for him to send in his bio!!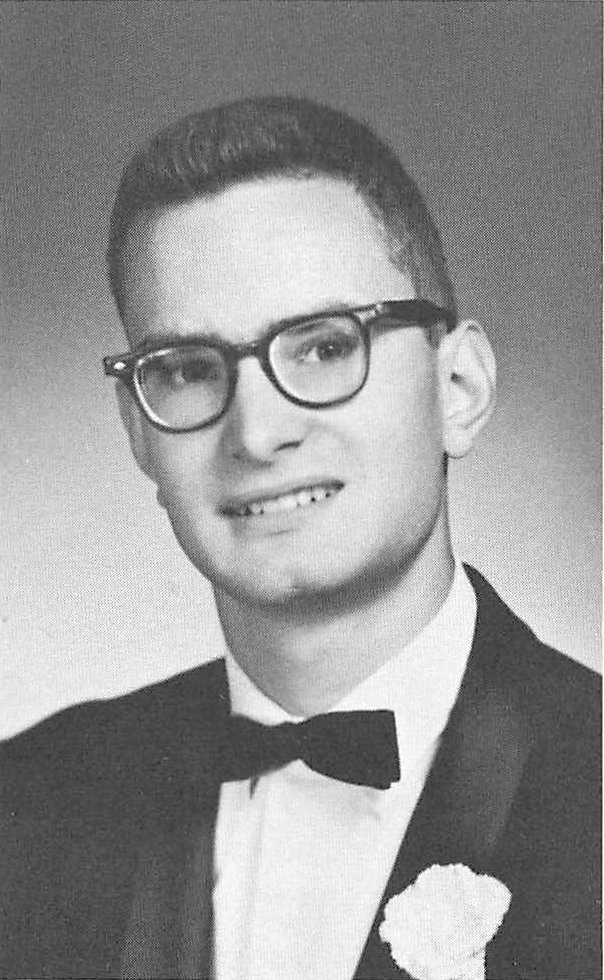 Arthur "Barry" Fowler
365 Hillside Ave
Allendale N.J. 07401
201-934-1355
no e mail


Barry attended Union College in Schenectady, NY with Mike Kaufman and Art Klein. Art tells of a water gun fight on the dorm's balcony where Barry fell off and broke both arms and a leg. Although Barry and his family apparently still reside in Allendale, we have lost touch with him over the years. Barry is married and has one son that we know of, and apparently prefers to be called 'Arthur' now. All our calls and letters have gone unanswered but we are still hoping to hear from him and that he is doing well. Updated 8/24/2013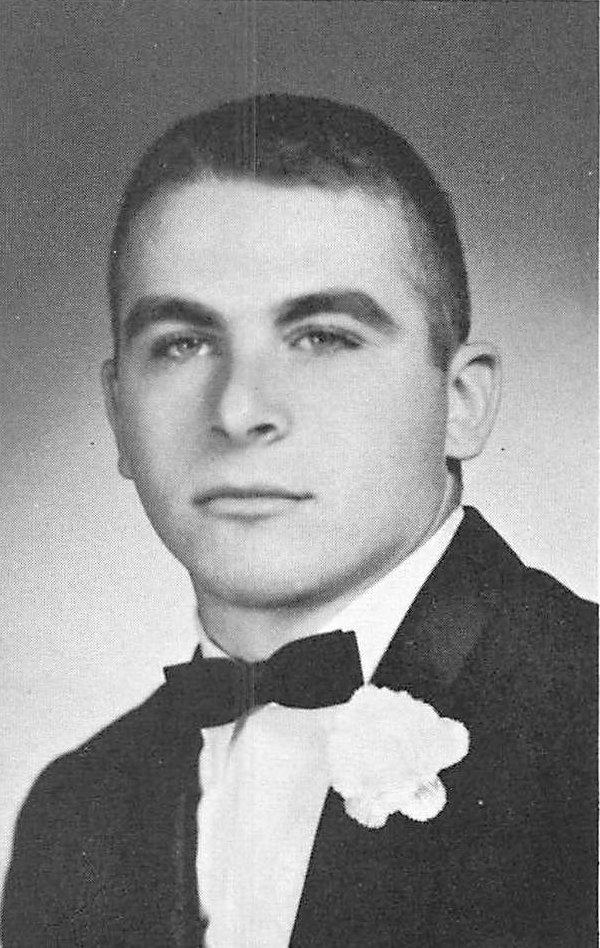 William "Fritz" Friscino
131 Warhol Ave
Mahwah NJ 07430
201-529-2286
wfriscino@yahoo.com
UPDATED 2012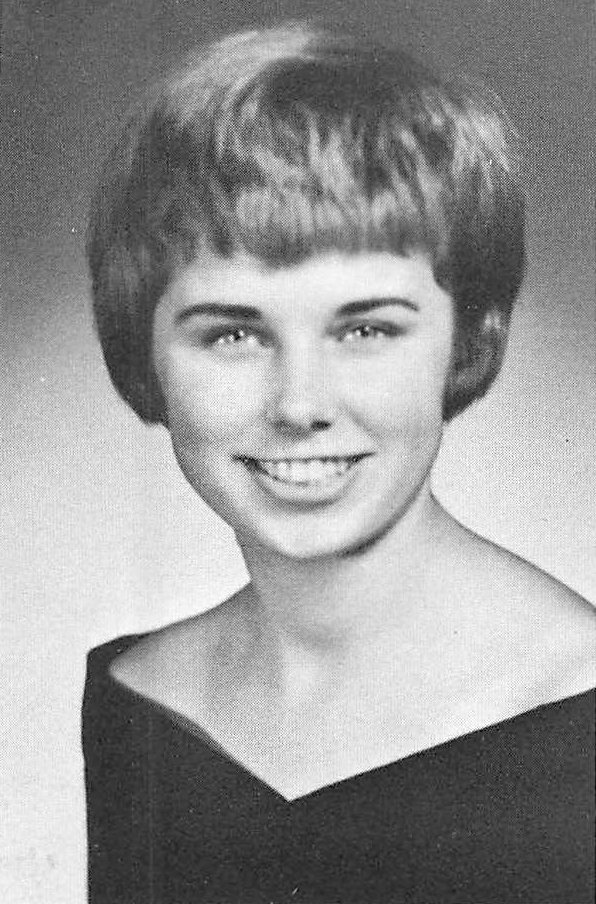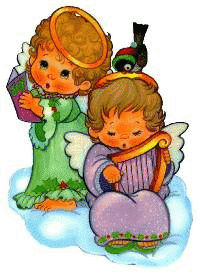 Cynthia "Cindy" Garrabrant-Beall
1945-1992


Cindy married Ralph Beall (MHS '62) in 1965 and lived in Howard county MD. They had two children Steven and Laura. While the children were young, Cindy enjoyed being a 'stay at home' mom. Later, Cindy worked for the Howard County Government. She enjoyed family vacations all over the US, camping in all the big national parks and trips to Canada, Mexico, the Caribbean and England.
Cindy was diagnosed with a very aggressive form of breast cancer in Dec. 1987. While undergoing an advanced treatment program at John Hopkins University Hospital, Cindy continued to travel and work. She was a true fighter and an inspiration to her family. Cindy lost her battle in May of 1992.


Please visit:
"My Heavenly Year Book"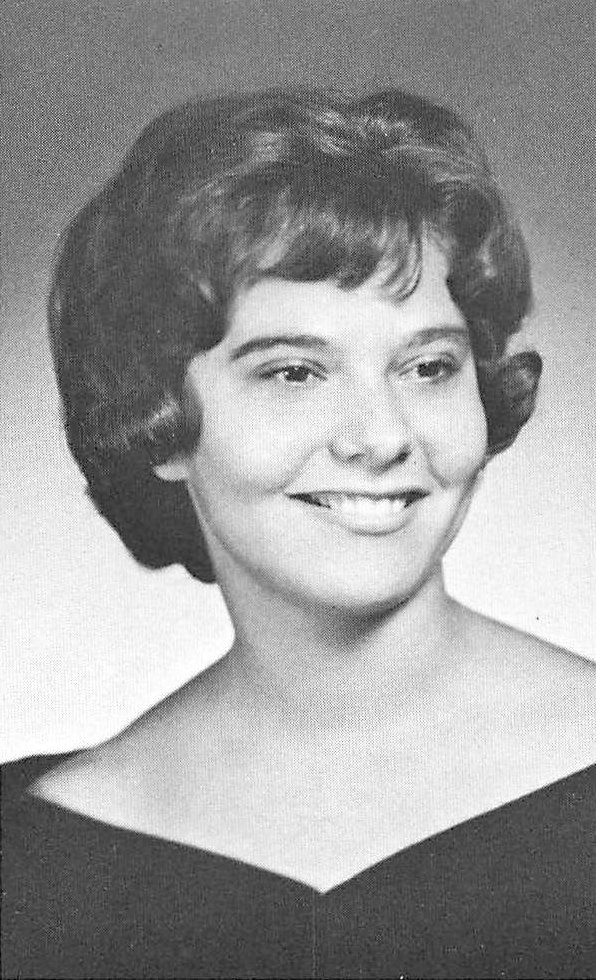 Molly Haight-Rapp
1083 Devon Ct.
Mahwah N.J. 07430
201-529-3839
mahwahmolly@gmail.com


Molly has been married to Ed for 46 years. They have three boys, Charles, 41, a teacher in Mahwah NJ, and 34 year old twins, Daniel, a Probation Officer in Hackensack NJ and James, a teacher in Wayne NJ, 34. They have three, soon to be five, grand children, Rhiannon 13, Luke 11, Alexia 6 and twins due in August. After working in the Mahwah school system as a Paraprofessional with special needs children, Molly and her husband retired in 2007.
Next to loving to be with her grandchildren as much as possible, Molly enjoys watching her grandson play baseball, cruises, hanging out by their pool and just enjoying life! Molly writes: "My best experience was working with children with special needs. They give so much to our lives. I met lots of great parents and formed a lot of nice friendships." Molly's message to her classmates is: "Keep the memories close to your heart, but make new ones every day. God Bless!!. Updated June 2017.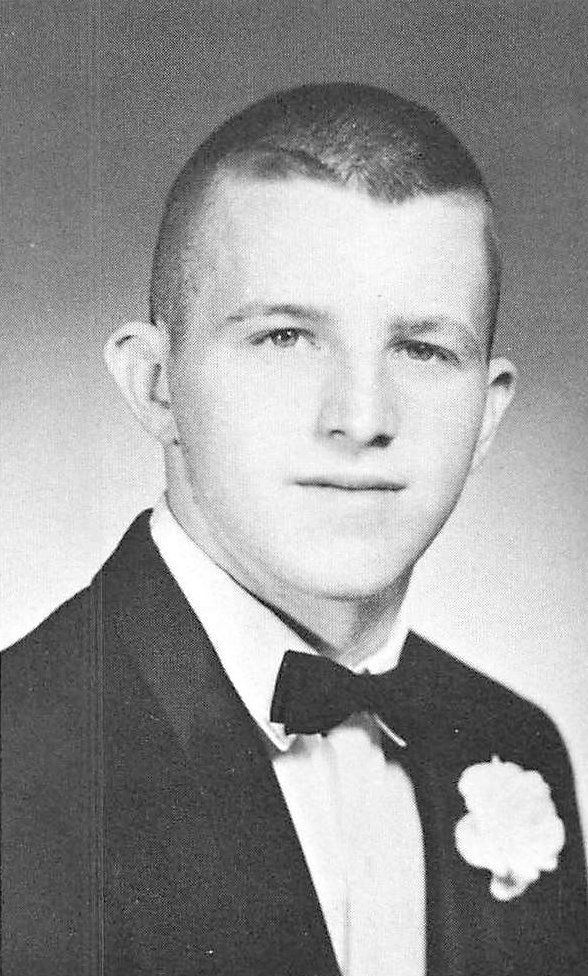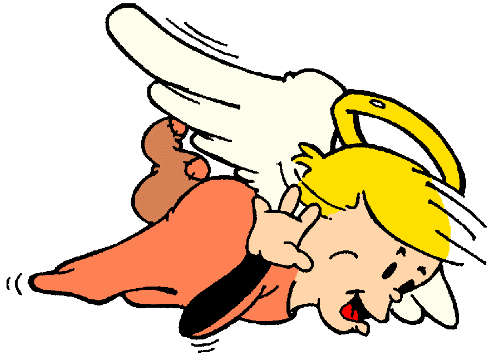 Thomas "Tom" Hattrich
tomhattrich@yahoo.com
UPDATED 2013


Tom married/divorced Elsa Oshner, they have 2 children and 2 grandchildren, according to Tom's sister Janice, MHS '60. Tom and Elsa, although divorced, remain friends and see each other often.
UPDATED 2013
Update: Tom, or Tommy as most of us remember him as, passed away September 29th 2015. He is survived by his son Brian and 2 twin grandchildren. He was predeceased by Elsa and his daughter.

Please visit:
"My Heavenly Year Book"






Thomas "Tom" Heflin
40 Kenilworth Lane
Warwick NY 10990
845-820-1880
no e mail


After high school I attended Arizona State University. I was drafted in the US Army in 1965. I served in Vietnam from 1966 - 1967. After returning home I started my career as a Heavy Equipment Operator and married my childhood/High School sweetheart Beverly Wall and we have two children: Tiffany and Troy. I remarried in 1984. Elizabeth and I moved to Warwick, New York, and have a daughter, Christine. My three children have blessed us with four wonderful grandchildren.
I retired in 2009 and enjoy playing golf. I drive a school bus for the town of Warwick, NY. One of the things I enjoy most is a father's day weekend camping trip with the 'grumpy old men': Kunisch, Wilson, Downs, Rumsey, and sometimes Morrow, Cohen, Pommedesso, with Bloom and Storms joining the fun. Updated 8/14/2013







Bruce Heppa
1002 W.Bogart Rd
Sandusky, OH 44870
419-626-0495 bheppa@aol.com


Bruce attended Union Institute and earned his BS. Bruce was in the US Marine Corps. and did one tour of duty in Vietnam. He has been married to Mary for 35 years and they have two children: Michael (33), and Katharine (30), and one grandchild, Emily (7). Bruce retired from General Motors after 37 years. Bruce enjoys bowling and golf. To quote Bruce: "If I had it to do all over again I would have sold auto insurance."Updated 8/15/2013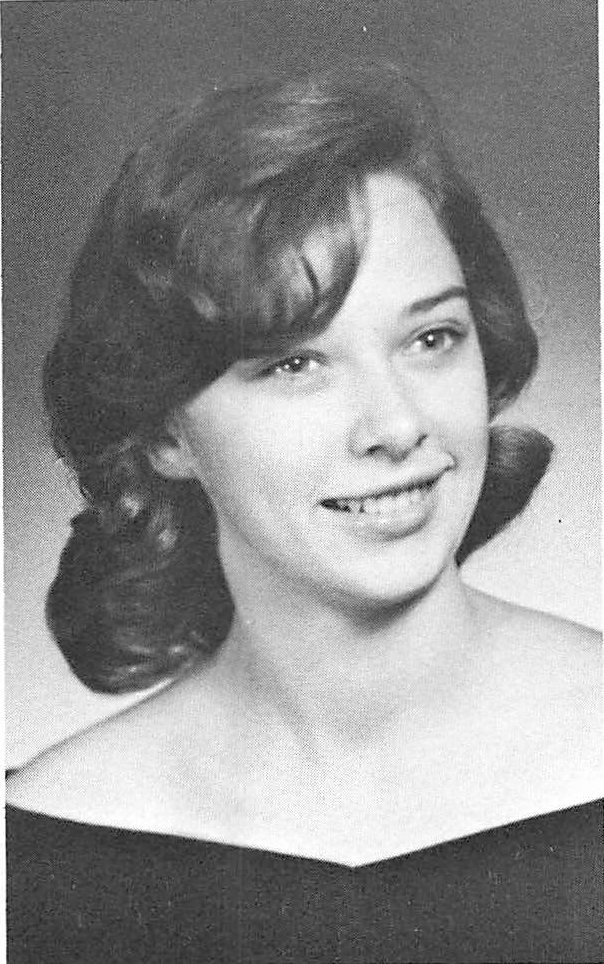 Jane Heydt-Morris
1424 Wylie Court
Wesley Chapel, FL 33543


Jane recently relocated to Florida from her Middletown New York Residence. She has remained close friends with Joanne Williams Patterson over the years. Joanne reports that as Jane would truly love to join us at our 50th reunion, family obligations are preventing her from doing so. Jane attended our 25th reunion in 1988, and truly enjoyed being with all her friends and classmates. We are hoping once Jane gets settled in her new home she will have the time to fill us in on her life after MHS! Updated 8/24/2013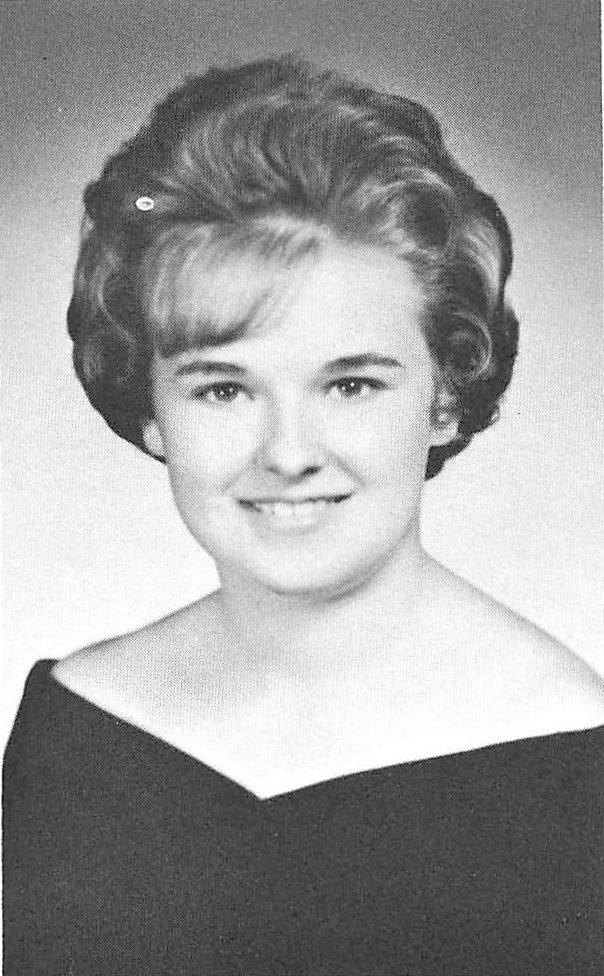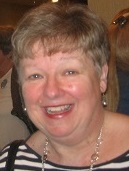 Karen Horton
172 Stafford Rd.
Holland MA 01521
413-245-3000
colkaren@samnet.net


My education after MHS includes: BA in Home Economics at Iowa Wesleyan College, courses at Iowa State University Dietetic Internship, Fitzsimons Army Medical Center, Denver, Colorado; Springfield College, Springfield, MA., Masters of Education in Guidance and Psychological Services with emphasis on behavior modification at Nichols College, Dudley, MA—MBA. I served in the military 32 years (10 years Active and 22 in the Reserves). I attained the rank of Full Colonel 2006 of which I am very proud.
I am a registered and licensed in the state of Massachusetts as a dietitian for 46 years. I am currently retired but offer advice as asked. I served in military and civilian hospitals, nursing homes, "Head-start" and a Dialysis unit. I hope to do a lot more traveling and would love to take an African Safari and a Mediterranean Cruise. I am an avid gardener. I spend much of my time landscaping my yard with unusual trees. I have a large vegetable garden but to some people's dismay, I am not an organic gardener. If I am going to plant a garden, I want to get vegetables and fruits out of it!! I exercise regularly besides gardening. I used to walk a lot but lately, I have been using machines. Have to love those "Pats" no matter what #81 did or didn't do! I'm a "fair weather" Red Sox fan. This year they are doing great!
Having been in the Army for many years, I have done considerable traveling In the US and I also was fortunate to get to Europe a couple of times. I have also traveled for pleasure to Europe, the Caribbean, Mexico, Canada and around the US. One of my most memorable trips in the US was white water rafting on the Colorado River in the Grand Canyon for a week! Quite the experience! Currently, I volunteer delivering "Meals On Wheels" locally. I find this very rewarding. I have worked with the elderly for years as a dietitian. I am very involved with my local Congregational church as I am President of The Women's Fellowship (and have been for the past 10 years!), I am one of the Worship Leaders and have served on many Church Boards, currently, the Prudential Board.
I believe I have had a very full, active and rewarding life with my only regret being never having children. I believe we all have to think positive looking forward and always remembering to help out and lend a hand whenever possible. I remember all those buildings at MHS, changing buildings for almost every class and carrying everything that I brought each AM all day no difference what the weather may provide! UPDATED 2013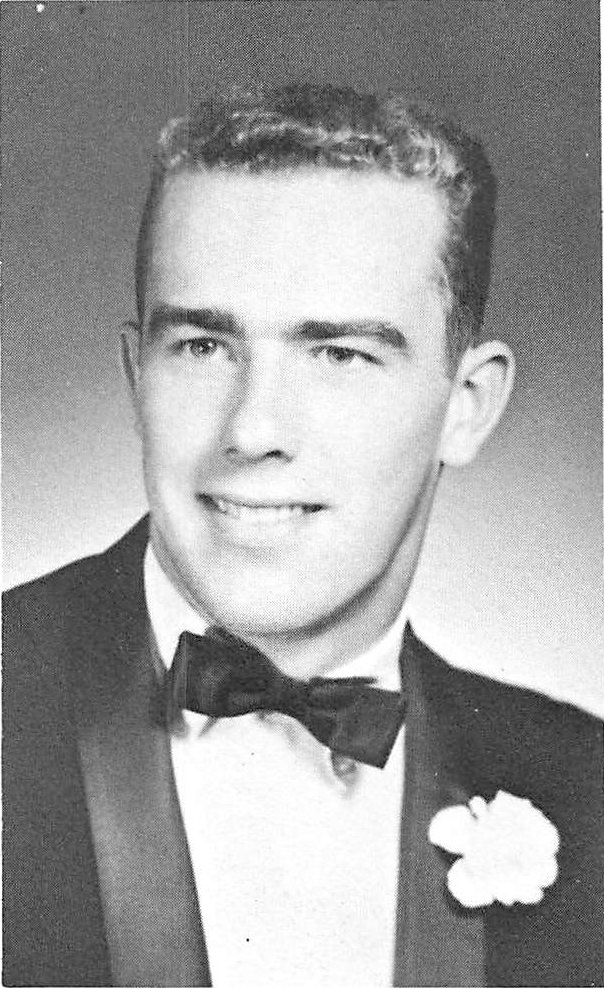 Richard "Dick" Hostrup**
530 Rutile Dr.
Ponta Vedra Beach FL 32082
904-285-6328
hostbenz@comcast.net
UPDATED 2012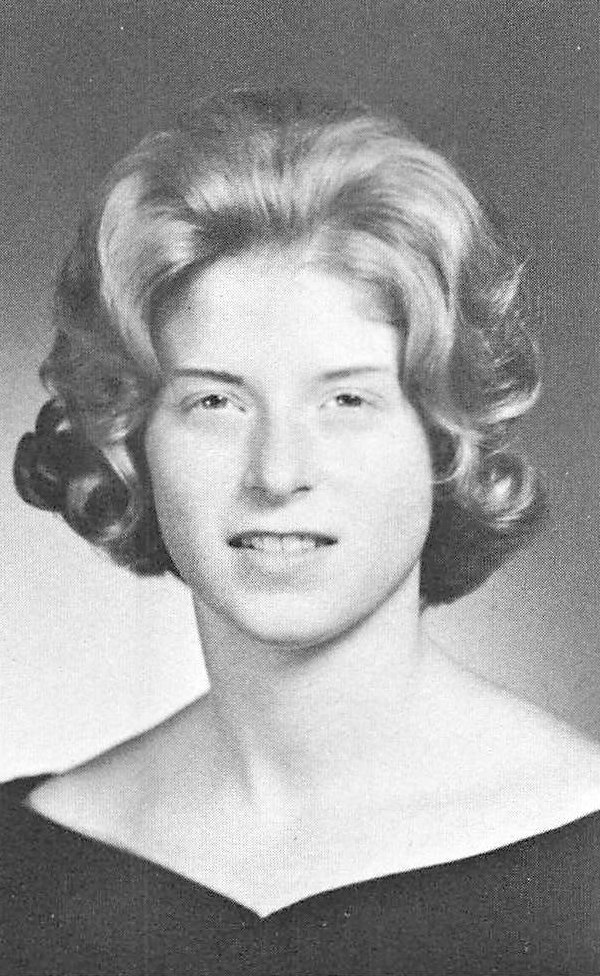 Karen Huebner-Utzinger
29 Captains Crossing,
Savannah GA 31411
912-598-2920
k.utzinger@comcast.net


I am happily ensconced in Skidaway Island, GA, playing golf, bridge and doing volunteer work when not visiting my four adorable grandchildren in CT and CA. Been married 42 years to college boyfriend and wrote for four weekly papers over the years. Got my masters in '94 at Drew and substitute taught for 11 years at Kent Place School in Summit, NJ.
I had planned to attend the reunion and told several classmates I would see them there, but life has interfered. I am in kidney failure and am on home dialysis. I am not yet ready to travel with this machine and all the equipment I need. Plus I am waiting for a transplant and can't be too far away-hours can make a difference in a transplant situation. I do expect to recover and keep on golfing, swimming, playing bridge, reading up a storm and traveling as well as enjoying my kid's two families with their four children. They are the light of our lives.
Except for this rather annoying inconvenience in our lives, life in Savannah is good. I remember ditching school in senior year with four friends to go to the Mall and my mother writing on my excuse: Karen had 'Spring Fever'! My hair is still red, a little faded, but still red! Take care, Karen (Marb) Updated 8/14/2013





LInda Hurban Schaefer
6111 N. Bloomfield Rd.
Canandaigua, NY 14424-9724
585 396 1718 lindaschosenplace@yahoo.com


Linda is a Mahwah gal who left in our sophomore year. She promises to send us
past and present pictures along with her biography of her life after she left MHS.






Eleanor Hutton-Harris
1771 North Orange Street
Riverside, CA 92501
714-269-0931
k2t3ga@hotmail.com
Updated 2012





John "Butch" Hutton
5218 Central Ave.,
Riverside, CA 92504
951-359-5127 Huttonfamilyca4@aol.com


I live in Riverside California. I have 2 children, a son (50), and a daughter (48). I have three grandchildren ages 32, 29, and 25 and 2 great-grandchildren. My wife and I were married 48 years before she passed away in 2011. I drove for UPS. We liked to travel and I like to fish. I would like to say to all: "Live life as best you can and enjoy every minute. Life is too short!" John also says; "Hi everyone!" Updated 8/15/1013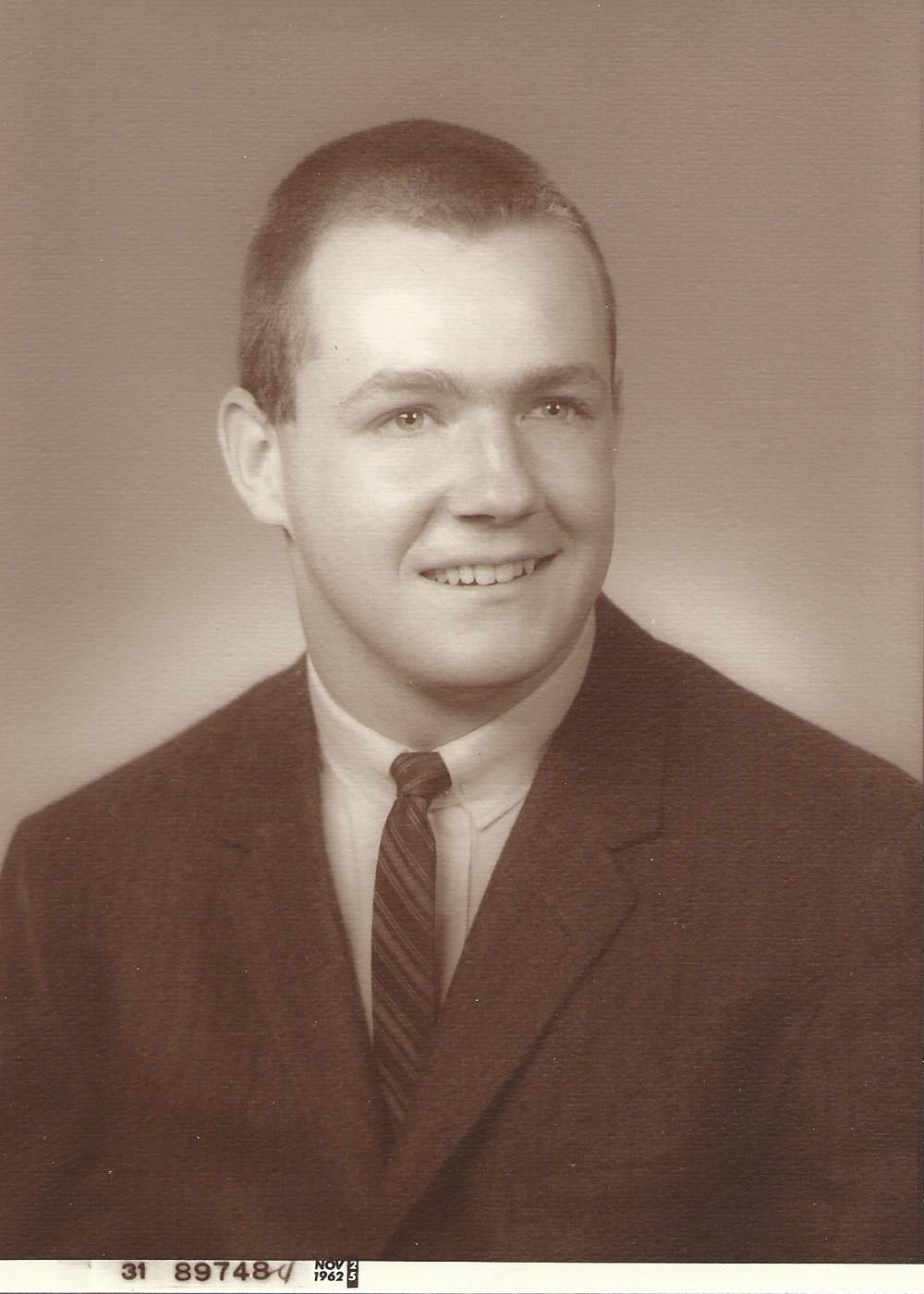 Jim Hyman
1025 Jupiter Drive
Colorado Springs, CO 80905
Home phone: 719-447-9730
Cell: 719-351-8153
bumpanana1@comcast.net



Jim started out with us at MHS but left before graduation. Jim was awarded a football scholarship to Holy Cross College in Worcester, Mass, and attended graduate school at the U. of Colorado. Jim married Barbara June 1, 1968 and has three children: Nancy, Todd, and Christine, and eight grandchildren: Dylan, Kyra, Molly, Katie, Cody, Zaydee, Christian and Trevor. Jim was in retail management from 1968 – 1977, Real Estate brokerage and development from 1977 - 1987, Health Care (Vision and Dental) from 1988 to the present. Jim retired as the President of Anthem/WellPoint Blue Cross Blue Shield Specialty Products in 2006 and started his own business in 2008.
Jim enjoys golf, and travel. Jim's favorite memories of MHS are of Coach Marcolini, Mr. Carpenter, and being on the Sophomore State Championship Football Team. When asked for something to boast about Jim writes: Mostly my kids and grandkids, but, believe it or not I was a guest (through my brother) of ESPN at 2012's Super Bowl and watched Eli and the Giants beat the Patriots from the ESPN Luxury Suite while sitting with Eli's family (mom and dad Archie and Olivia, brother Cooper and family, and Eli's wife and baby daughter.) An unbelievable and unexpected experience." Updated 8/2013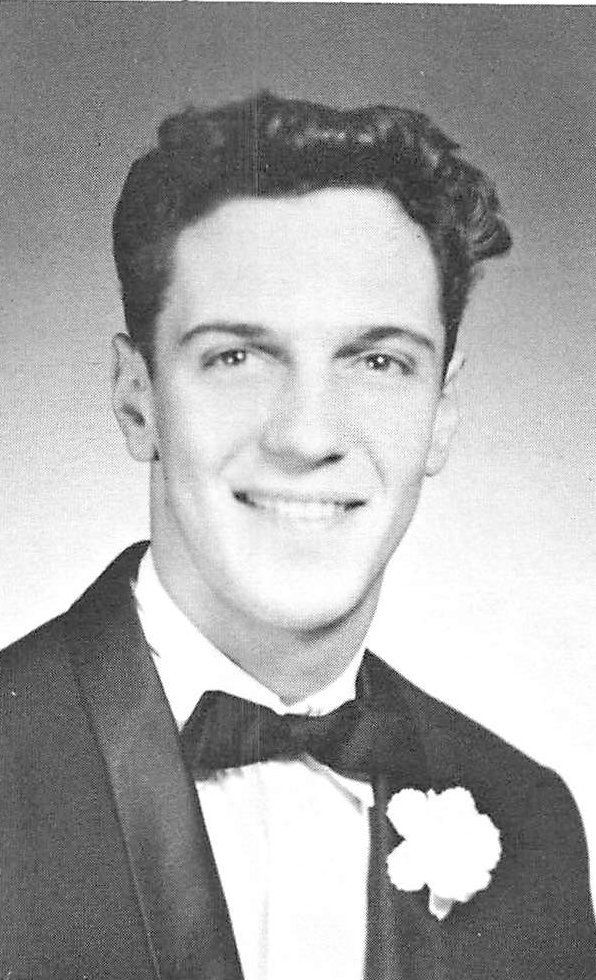 Ronald "Ron" Jeker
14 Glencrest Drive
Newton N.J.07860
973-383-2249
973-383-2249 (H), 973-670-1702 (C)
bjeker@nac.net


Ron served in the US Army Air Corp from 1964-1967. He was stationed in NJ, Alabama and Vietnam and in 1966 received an Air Medal. Ron has been married to Beverly Damms Jeker, MHS Class of 1964 for 45 years. They have a daughter, Deborah Campanella (41) who graduated from Centennary College, NJ, and is employed by Catholic Health Initiatives IT Department. They have three grandchildren: Devyn Lalli (22) who graduated West Chester University, PA, Michael (13) and Delaney (9).Ron and Beverly are expecting their first great-grand child in mid-September.

Ron started his career as an electrician, however, has been working in Biotechnical Service for McKesson, Fairfield, NJ (Formerly PSS Physicians' Sales & Service) for 23 years. Ron enjoys tennis, golf, fishing, motorcycles, home remodeling and landscaping. Ron's travels have taken him up and down the East Coast, Las Vegas and Arizona.
Ron writes of a surprise reconnection with Sam Linville after many, many years. "Sam actually rode his motorcycle from CA to NJ to visit family and went out of his way to see me. During that time we enjoyed a motorcycle ride back to Mahwah. I also cherish our long-time friendship with fellow-classmate Ken Osborne and his wife, Patty. I have fond memories of my favorite teacher, Mrs. Eddy. UPDATED 8/2013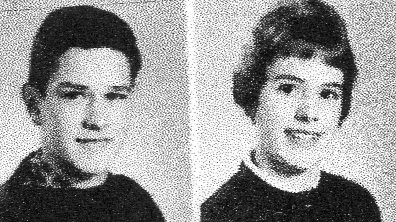 Ralph Jordan
11312 Sundial Court
Reston, VA 20194
Phone: 703-435-4747
drrjordan@comcast.net


After graduating from Palmetto High School in Florida in 1963, Ralph joined the Army and earned the rank Captain. He attended and graduated from Medical College in Virginia with a degree in Dentistry. In 1973 Ralph started his own private dentistry practice in Virginia and retired in 2012. Ralph was married/divorced and had one son who is now deceased. Ralph remarried and has one step son. He enjoys golf. Updated 8/22/2013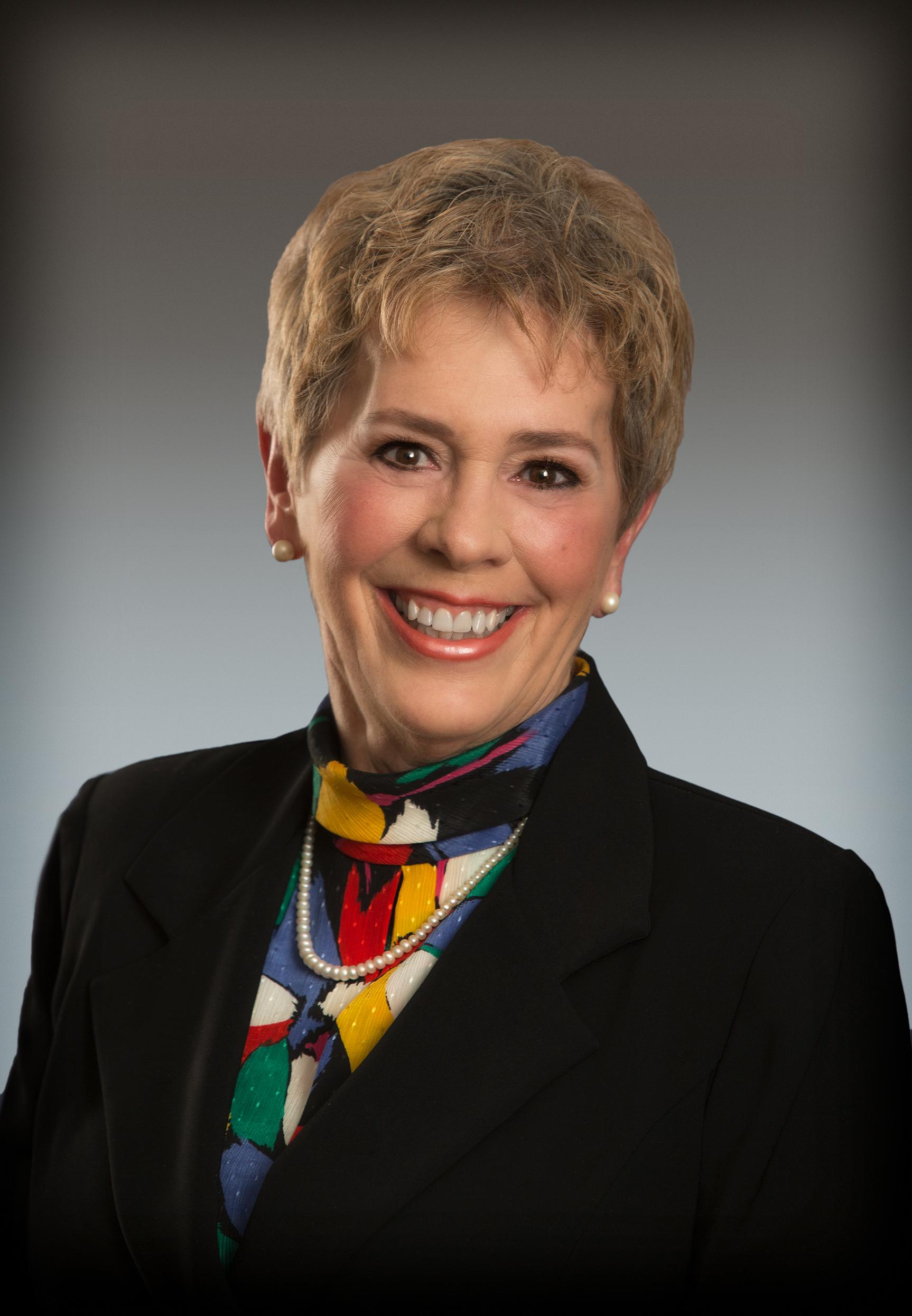 Gigi Jordan Atkins
601 Sea Coats Way
Virginia Beach, VA 23451
Phone: 757-491-8371
gigia601@cox.net

After graduating from Palmetto High School in Kendall, Florida, I moved to northern Virginia where my Mom lived. I was very fortunate and landed a great job with NASA and even got to watch the landing on the moon from the private viewing room in NASA Headquarters in D.C. Had to leave NASA after the birth of my son and was going to go back to work but couldn't stand to leave him! I played the role of wife and mom but the wife role ended. After a few years I remarried and had another wonderful son but that marriage didn't work either. So I rejoined the workplace and found a job with Intel in Northern Virginia. I was then fortunate to be asked to transfer to the Phoenix, AZ, headquarters for Intel. So the boys and I along with Mom moved to Phoenix. We loved it there and had a great time!! Then I met someone and moved back to Virginia where he lived. His job eventually took us to Birmingham, AL and I was able to get another great job with the largest advertising firm in the southeast. When my husband announced we were moving to Virginia Beach where his twin daughters lived, I wasn't thrilled. But, needless to say, Virginia Beach became my "for good" home even after that marriage ended on good terms! I work for a hospitality company and helped in the development of hotels and resorts throughout Hampton Roads. I've been with them 23 1/2 years and now have the best job ever! I'm the Journey Ambassador at the Hilton Virginia Beach Oceanfront and have more fun that I can describe.
Even more importantly, though, I am the grandmother to four!! Each son has a boy and girl and there is no better role that I can think of than being Nana Gigi! It really is awesome!! While Ralph lives in northern Virginia, we do get together a few times a year to play golf. He's so much better than me but we have great fun. He has sold his dental practice, is loving retirement and looks fabulous - would you expect anything less!!! Once in a while I think I about retiring but I'm having too much fun and they even pay me to do it!! I had a big scare in 2001 when I felt ill at the gym and the doctors found a brain aneurysm that had started to bleed and another smaller one. I was extremely fortunate and both surgeries went very well with no negative side effects! I am a very lucky lady and appreciate life to its very fullest! Please give my best to all!!!!!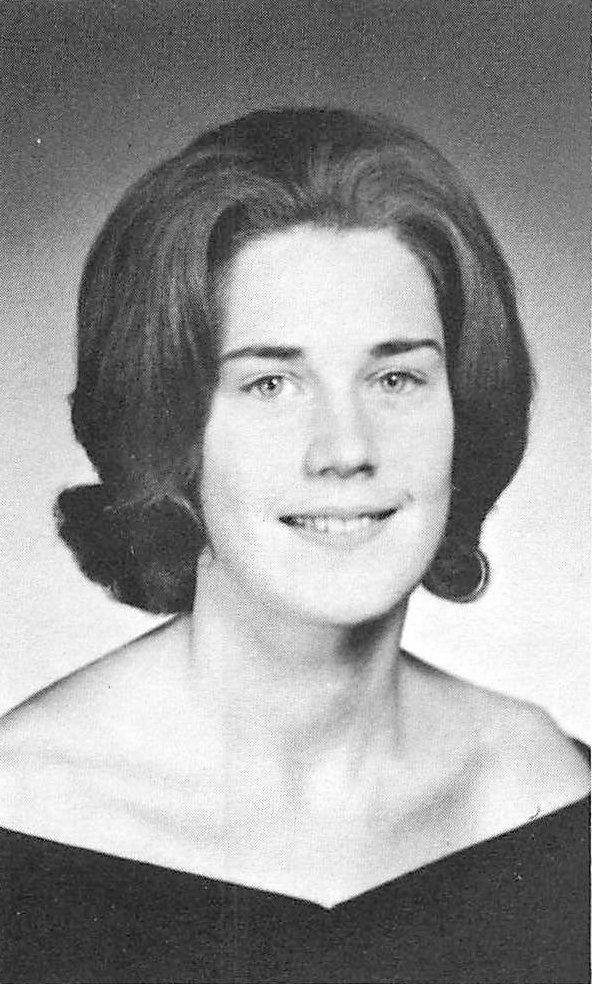 Linda Jordan Collins
134 Main Street
Groton, MA. 01450
978-448-3534
divamarp@me.com


Linda received her undergraduate degree in education from Montclair State. She lived in Paris, France, teaching English to airline executives then moved to Vermont and got married. She taught French in a Public School. Linda is now divorced. She enjoys travel and competing horses. She is now retired and is living outside of Boston and all in all has had a happy, good life. Linda will be abroad and unable to attend the reunion but hopes it will be a big success and sends her best regards to anyone who may remember her!! Updated 8/27/2013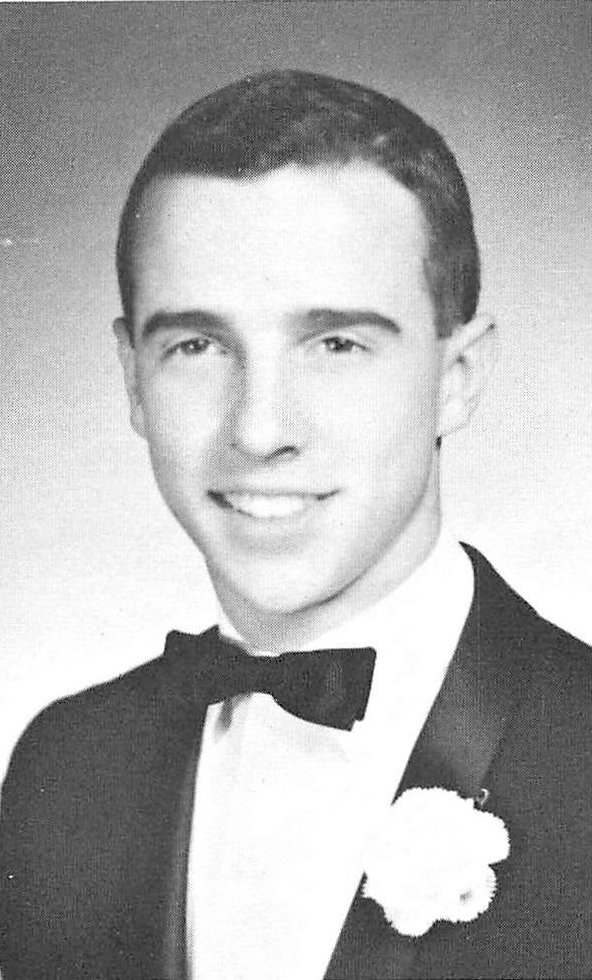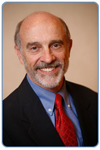 Dr. Michael "Mike" Kaufman
968-C Bromley Road, Charlotte, NC.
Charlotte NC 28207
704-517-0220
gpmonk1@gmail1.com


After attending Union College, Dr. Kaufman received an M.D. degree from Duke Medical School. His post- graduate training was performed at The New York Hospital, Cleveland Metropolitan General Hospital and the Mayo Clinic. Mike held faculty positions at Emory and Duke before a 14-year career in private practice. In 1993 he joined the Department of Neurology at Carolina Medical Center, where he organized the first MS clinical research center in the Carolinas. This Center has conducted more than 90 clinical trials in MS and has contributed over 80 articles, abstracts, and book chapters to the MS literature. Mike has been selected as Professional of the Year and for the Leadership Award by the Mid-Atlantic Chapter of the National Multiple Sclerosis Society. He is also a National Multiple Sclerosis Society Volunteer Hall of Fame inductee. He has served on its national Health Care Delivery and Policy Research Committee and Clinical Care Committee. He serves as the current president of the Consortium of MS Centers, the largest organization of MS health professions in North America. He is the past Chairman of the Integrative Panel of the Congressionally Directed MS Research Program. He has been named one of the Best Doctors in America since 2008.
Mike and his former wife of many years, Helen, have three children and three grandchildren (so far). As all of you with children and grandchildren know, all of one's children and their children are adorable and brilliant. Mike still plays tennis poorly but enthusiastically. In semi-retirement he is trying to catch-up on the many things he neglected while obsessing over work. He is currently writing a love story. UPDATED 2012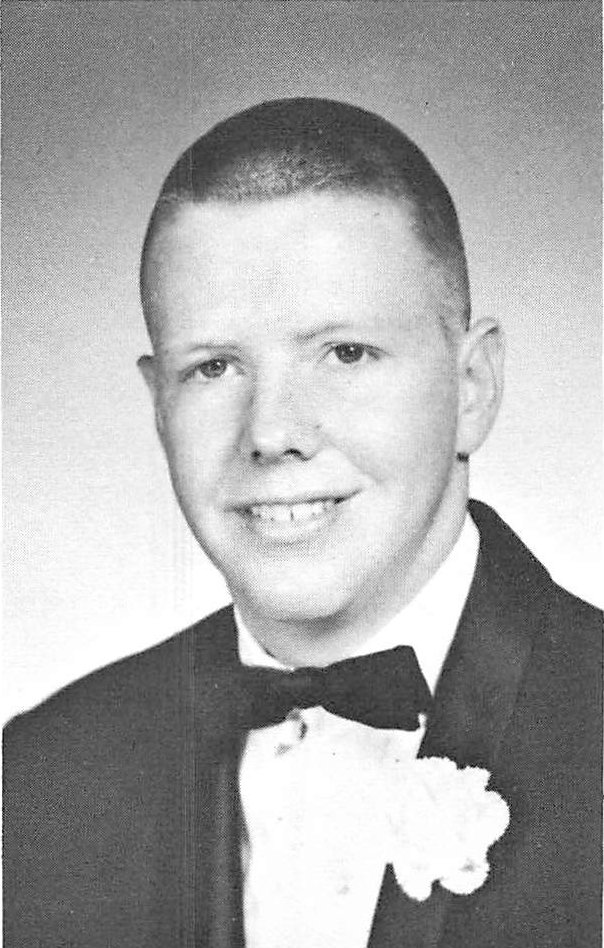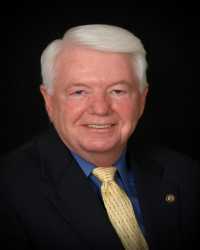 Skip Kelley
16 William St
Westwood N.J. 07675
201-666-3352
mayorskip@hotmail.com


Skip was a Sergeant in the U.S Air Force from 1964-1968 and served in Vietnam from 1966-1967. It was while he was in the Air Force he met his wife of 44 years, Nina. They have three children: Tom (43) Tim (42) Erin (32) and four grandchildren Shane (5), Chris (17) Colleen (3) and Amanda (14).
Skip was in the restaurant business for 14 years before spending the next 22 years in Bergen County government where he served as a Westwood Councilman 5 years and as Mayor of Westwood for 8 years. He is a Founder, or Founding Member of several organizations. Skip organized the largest parade in Bergen County history which was A "Welcome Home" parade after Desert Storm. He has also organized the annual "September 11th Memorial Observation" in Westwood for the past 11 years. Skip and his wife Nina are being honored on October 17th 2013 as 'Citizens of the Year' by the Greater Pascack Valley Chamber of Commerce.
For nearly forty years, Skip has been involved in coaching baseball, football, and softball. He enjoys his family, golf and traveling. For the last 5 years, Skip has been in real estate, both residential and commercial. He has no plans for retirement in the foreseeable future.
One of Skip's favorite MHS memories is "singing along with the juke box at lunch." His advice to his fellow classmates is : "Stay active, take each day as it comes. Try to do things that you've always wanted to do but never got to do it. Life is short, so have fun!!!"






Monika Kietzman-Rhoades
Star route 1
PO Box 3 Rt. 38
Sloansville N.Y. 12160
518-868-6968
UPDATED 2/2012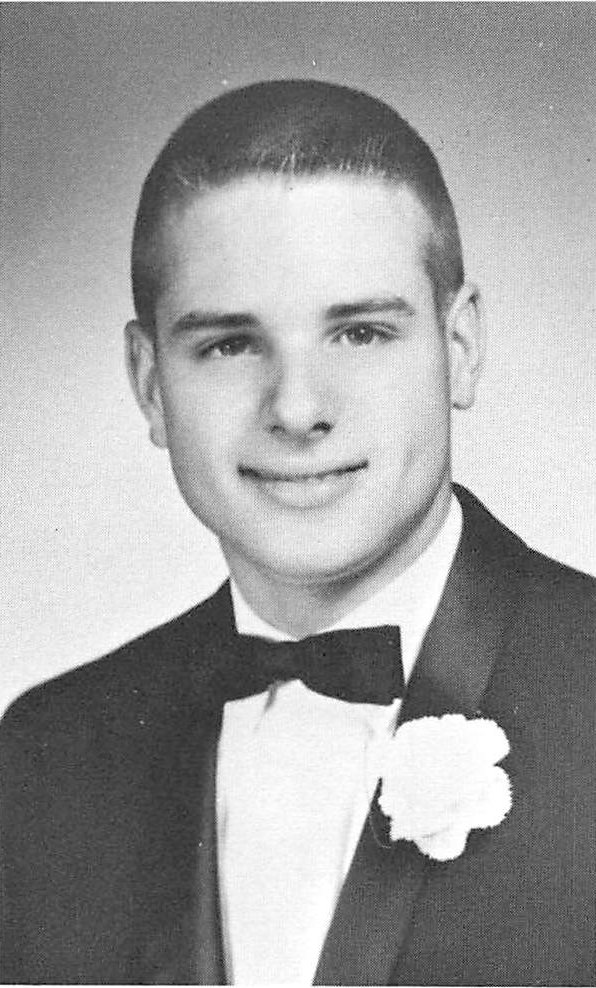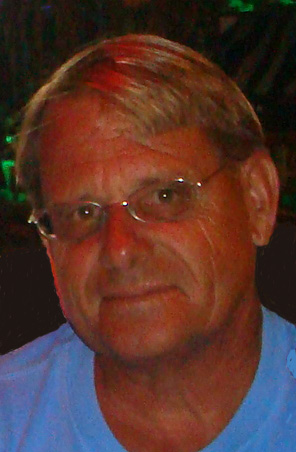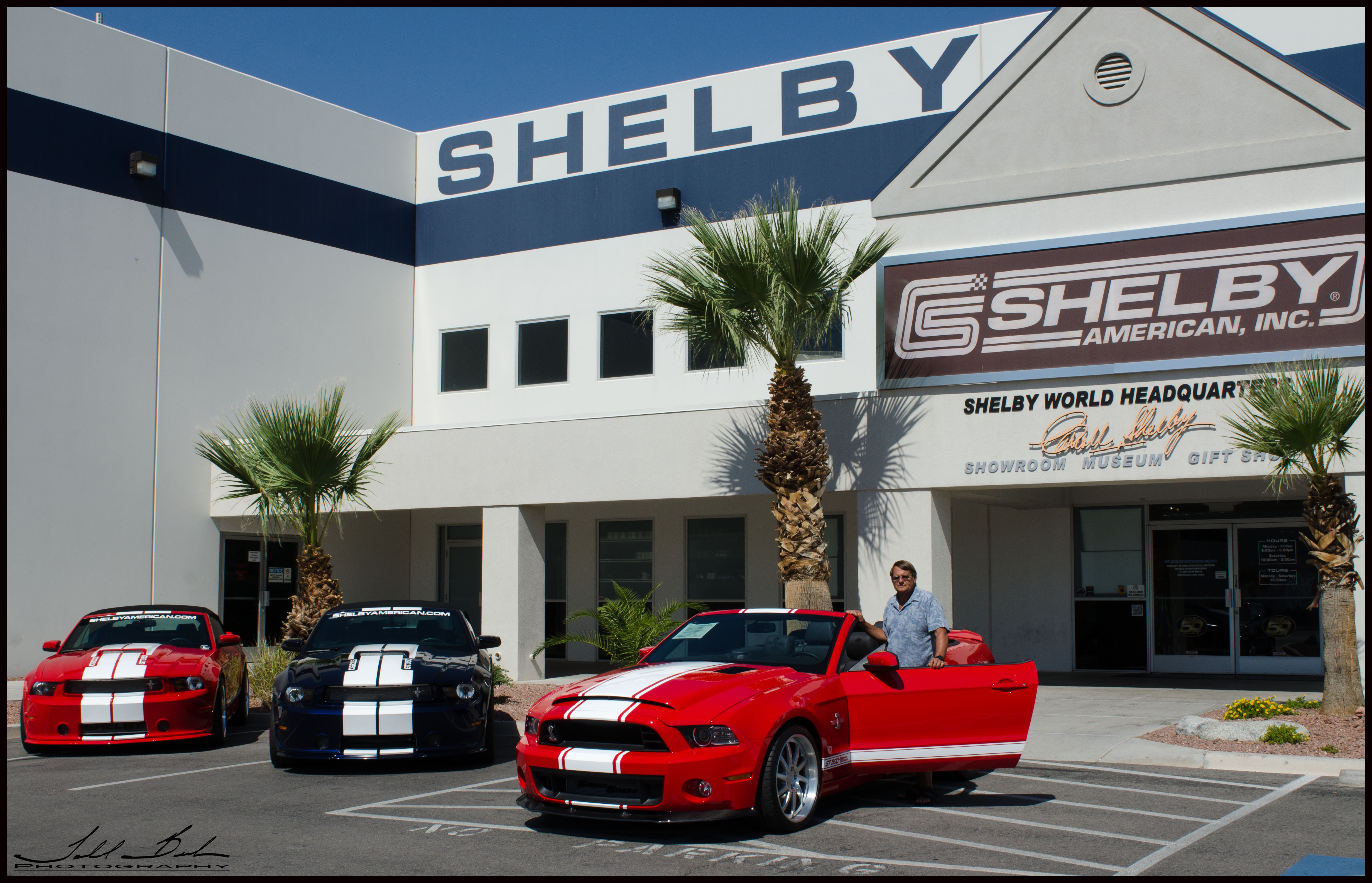 Robert "Bob" Kiehl
12168 Kirchbrook Dr.
Saratoga CA 95070
408-253-8598
bob@murphyslawpub.com


Bob received a BS in Mechanical Engineering from Drexel University, Philadelphia, PA and was an Engineer and Manager at Ford Motor Company, for 36 years. Bob has been retired for 13 years. Bob is married to Ann and they have two children: Barbara Beach (42) and David Kiehl (40), and five grandchildren: Justin Beach (12) Brandon Beach (9) Jordan Beach (7) Morrison Kiehl (9) and Mason Kiehl (7).
Bob's travels have taken him to Lake Tahoe, Las Vegas, Maui, Nassau Bahamas, Cabo San Lucas, Mexico, and camping at Clear Lake, CA. His hobbies are classic car restoration and model railroading. Bob and his wife are the owners of a bar/nightclub named Murphy's Law in Sunnyvale, California. Bob enjoys snow skiing at Lake Tahoe, wakeboarding, hiking and running. Bob fondly remembers: "Driving my 1956 Mercury Convertible to High School with my girlfriend ". Bob's advice to his fellow classmates is to "Enjoy retirement, I am! "Updated 8/21/2013







Gloria Klaschka-Abrams-Pease
1040 Violet Ave #29
Hyde Park N.Y. 12538
845-229-1513
gloriadianne2945@yahoo.com


I attended Como Beauty College a few weeks after graduation and was employed as a beautician at "Burh Studio"(owned Billy and Kieth Buhr's dad) for four years until I married Ernie Abrams (MHS class of '60). We had 3 children.
After two not so very nice husbands and a few not that good relationships, I can finely say that for the past 32 years I have been happily single. As a single mom I had to wear many hats over the years in order to support my family. In addition to hairdressing, I have worked as a chambermaid, fork lift operator, house keeper, custodian, a McDonald's 'do you want fries with that?' counter person, a "Ding Dong Avon Calling" Lady, a Tupperware Demonstrator, a office assistant, and nurses aid/home health aid. After locating some rather hard to find classmates for our reunion, I can now add detective to that list! But of all the jobs I have had over the years, my 27 years as a Home Health Aid has been the most rewarding. I looked upon it as 'on the job' training for when I had to take an early retirement to care for my elderly, vision and hearing impaired father who was battling Alzheimer's.
I have had to relocate twenty times with in three states during the past 50 years and am currently residing in Hyde Park NY. I am active in tho Hyde Park UMC where I am chairman of The Inter-generational Activities Committee, and director of Vacation Bible School. Both positions challenge my creativity where I design costumes and scenery and write skits and plan various events. I am currently serving as secretary on the Board of Directors of Venture Lake Homeowners Association. I discovered a flair for writing and poetry in my early thirties and with the the help of a web TV and my sister Barbara, I learned how to create web pages and putting music and graphics to my writings. When I am not at the key board working on the MHS Alumni Directories, I care for three of my six grandchildren week days and some weekends.
As much as I have enjoyed help plan our 50th reunion and locating and reuniting classmates, I must insist that in the event of a 60th Reunion, everyone must be fitted with a 'tracking device' or pinkie swear that before they change their name, address, phone number, e mail address or die, they must notify me first! UPDATED 2012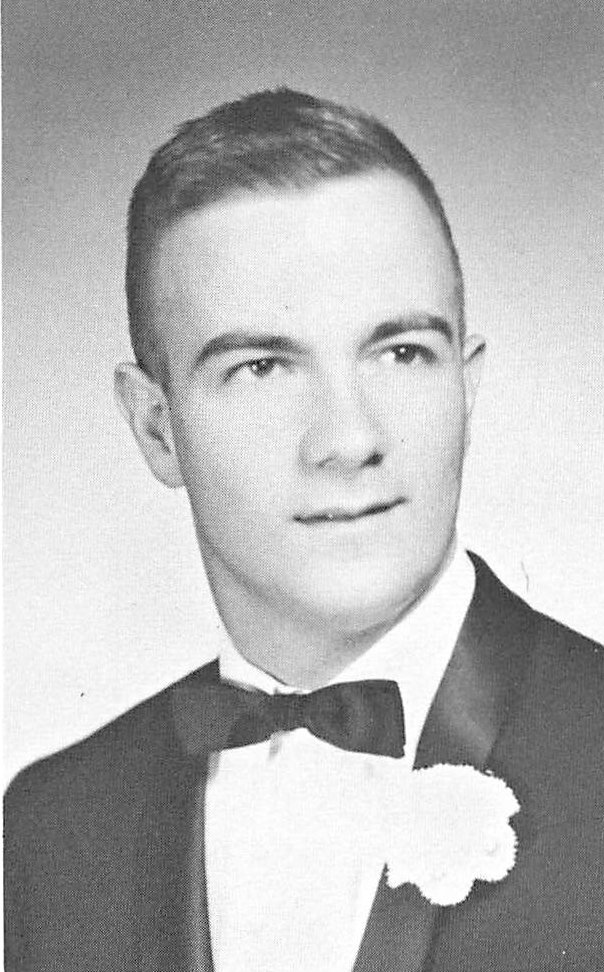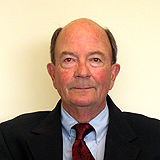 Arthur "Art" Klein
7 Drew Court
N. Caldwell NJ 07006
973-220-4806
art_klein@yahoo.com


Hi to all! First, thank you Gloria for the wonderful work in organizing this directory. I'll try to be brief as much of this is in the "Heavens Year Book" for my late wife June Jensen Klein.
After graduation in 1963, I departed for Union College in Schenectady, NY with Mike Kaufman and Barry Fowler on the recommendation of Mr. Dierman. What a great recommendation! After a great four years I returned to Allendale and worked for an insurance broker in NYC while living at home. As many of you know June and I started dating at Mahwah when she was a sophomore and I was a junior. She went off to Syracuse and we continued to see one another as much as possible.
After a year living with my parents in Allendale and working in NYC, I decided it was time to live someplace else. Wait until you hear what happens over the next 30 years. I moved to Boston which was probably the furthest I had ever been from home except for a trip to Europe after graduating from Union.
June and I were married in 1969 and lived in Boston. I was still an insurance broker, as I am now and she a social worker for handicapped children. In 1970 our daughter Jennifer was born. We decided to move back to NJ and bought a house in, you guessed it, Allendale. Christie was born in 1975 and Tim in 1979. All three went from Archer Nursery School through Northern Highlands High School. On graduation Jenn went off to Dartmouth and now lives in Newton, MA with her husband Jack and our grandson Eddie who is 8. Since I started this Jenn, Jack and Eddie have moved to Orinda CA as Jenn got a great opportunity at Chubb. Christie departed for Colgate, did not like it and transferred to NYU and loved it. Tim gave me a break on the $$$ and went to the U of Maryland in College Park. Christie lives in NJ and works for Marsh, the world's largest insurance broker. Jenn is a VP with Chubb Insurance and Tim is an environmental engineer in San Diego. Through all of this my job took me to more than 50 countries and I thought I would not get far from home! Most people say that when they retire they want to travel, not me!
As I started this off, June died in 1993 from multiple myeloma which was tragic for all of us. She was a great mother and wife. Tim was in eighth grade and Christie a senior at Highlands. My claim to fame in life is that I did not screw things up too badly.
Several years later I met and married Beatriz Gomez, a psychotherapist at the University of Medicine in Newark. She was born in Cuba and escaped during the revolution. I have been very fortunate to be blessed with two wonderful partners.
I sold the house in Allendale in the mid 90's and we moved to a townhome in North Caldwell where we both continue to work. It was both great and sad to see the bios of my wonderful classmates. Both Mahwah and Union were fantastic years and I look forward to seeing you in September. Art Updated 7/2013







Carol Kowalcyk-Garmendia
1495 Ratzer Rd
Wayne NJ 07470
201-790-1725
GarmendiaC@aol.com


Carol graduated from Rider College. Upon graduation she worked at a couple of medical facilities: Medical Economics and Hoffmann La Roche and ITT as an administrator. Carol married John and they have two adult children who both live in CA and own their own businesses. For many years Carol has been working at a cancer center for children where she, among many other things, does fundraising and applies for grants. With their children out west, Carol and John are considering moving closer in the near future. Carol enjoys sketching and making pottery. UPDATED 8/2013








Dennis "Killer" Kowalski
145 E Village Rd PO Box 125
Tuxedo NY 10987
845-351-2449 cell 845-709-3257
bettydkowalski@gmail.com


After graduation Dennis was in the US Army from 1964-1967. He was stationed in Kaiserslautern Germany. He married Betty. They have a son Joseph (34) a daughter Victoria (30), and one granddaughter Lelianne (2). Dennis is retired. He worked at Avon for 33 years and Wal-Mart for eight years. Dennis and Betty own a second home in Bellaire, Michigan. Dennis is a member of the American Legion and enjoys his granddaughter, fishing and gardening. Updated 7/31/2013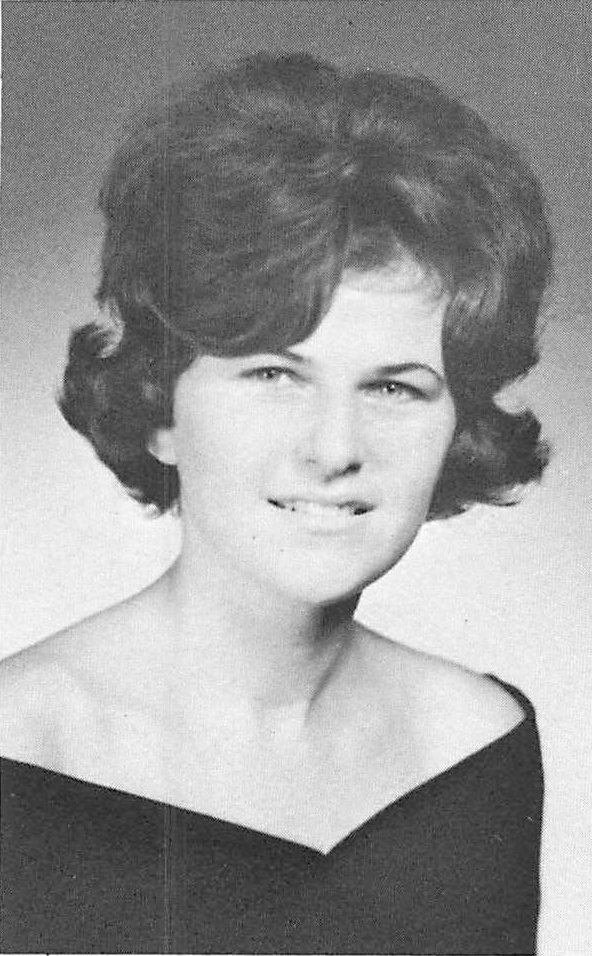 Barbara "Barb" Koehler-Franicola
Barbara has been found! We are relaying Reunion information to Barb through her sister Phyllis.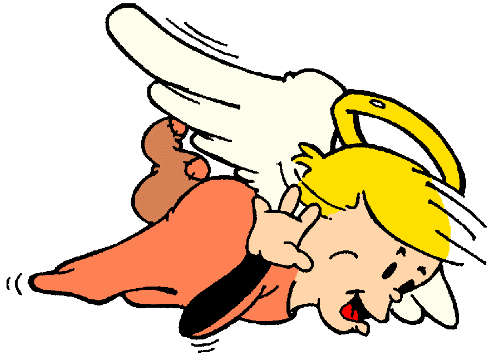 Kenneth Lentz
1945-1994


Kenny married Georgette Klemchalk class of 1964, Ken worked as an Accountant until he passed from Cancer at the age of 49.