OUR ALMA MATER
Words and Music by:
Christianne Beresford {class of 1964}


The Thunderbird Of Mahwah
Forever more will fly
To guide us through the future
Toward goals we set on high.



Though paths we choose may part us
Our beacon will be there
To give us inspiration
And a bond we all share.



Our hearts will long remember
The friendships we have made,
The victories and honors,
The hard-fought games we played.



In endless search for knowledge
Our boundry is the sky.
Soar on in flight eternal,
Spirit of Mahwah High!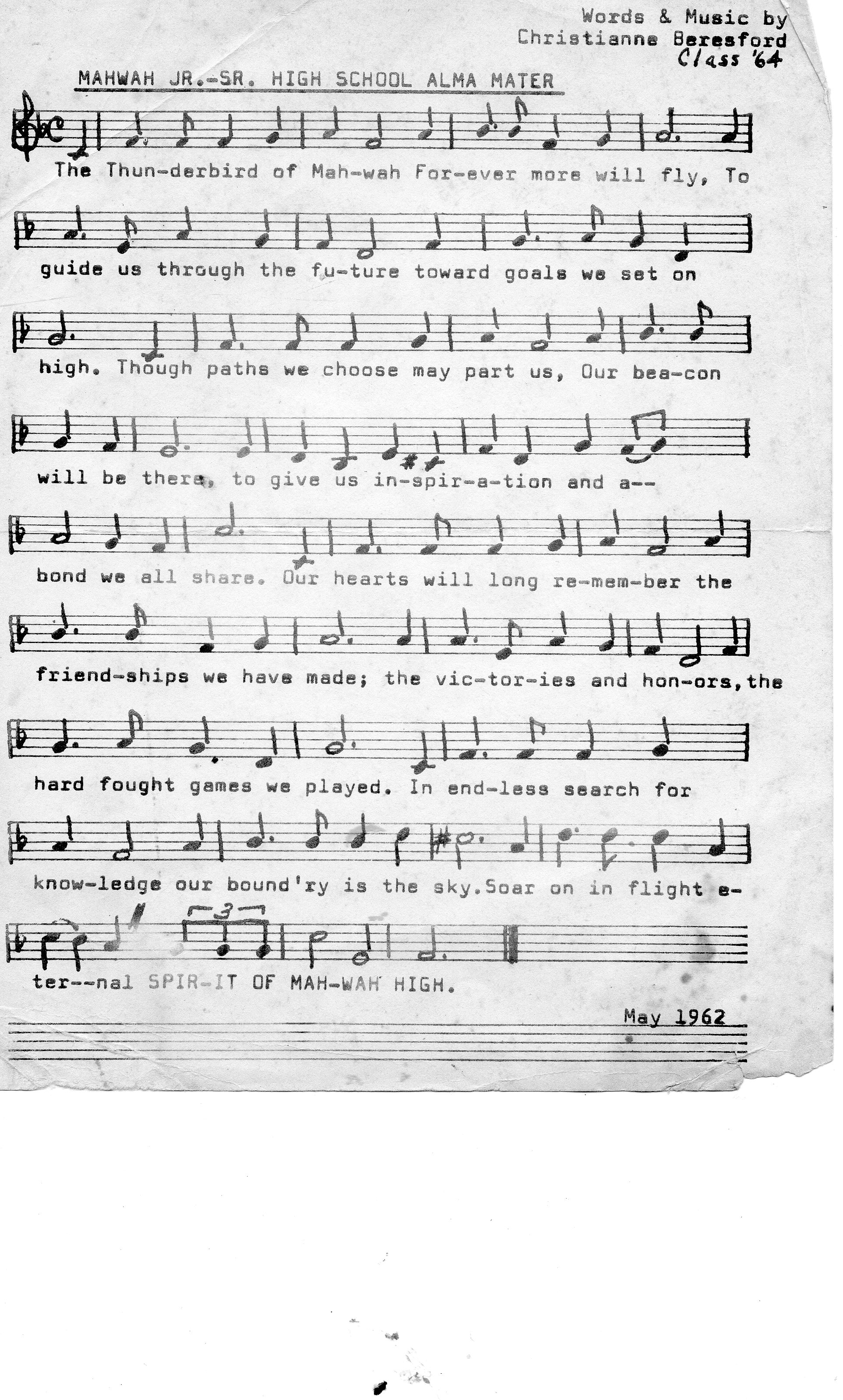 The direction in which
education starts a man
will determine his future
life. . . . . .Plato


BACK TO MAIN
DIRECTORY