Mahwah Jr-Sr High School's Class of 1963

Hello! I am Gloria Klaschka-Abrams-Pease. I started this directory in 2000 in preparation for a 40th reunion that never happened! Now that plans for our 50th Reunion are in full swing, it's time to shake off the ol' cobb webs and get ready to to finish the job!

With the help of John Schaffer, ZabaSearch.com and unlimited calling, we were able to locate about 90% of our classmates and updated their contact information. When we exhausted all of our resources, Bob Shaver, Joanne Williams Patterson and Maryellen Sworski-Baumann came on board to help 'pick up the crumbs' and helped us locate all of the classmates on the list. Some chose not to respond, but we have accounted for everyone! In our next life we plan to start our own detective agency!




The Senior Class of Sixty Three

Written for the MHS Class of 1963 50th Reunion
By: Gloria Klaschka Pease

It's hard to imagine that 50 years have passed
Since we were Mahwah's Senior graduating Class.
Everything about us has changed since then,
But here we all are, and we're all seniors again!!!

We look forward to this night with great anticipation,
Expecting to see friends as they were at graduation.
But a room full of strangers is all that we'll see.
Am I in the right place? These people are much older than me!

They all are more round and not quite as tall.
And some have gray hair, if they have any at all.
But, we'll nod hello, even though we're not sure
That we'll even remember if we knew them before.

But with a familiar voice and a name tag or two,
Soon we'll be saying "Oh, I remember you!"
We will embrace one another and recall the past,
Wondering how fifty years flew by so fast!

We were wide-eyed innocents in sixty three,
There was so much to do and so much to see.
The world was all ours to conquer and explore,
The day we left Mahwah High School's doors.

There were jobs to be found, education to be had,
Some became moms, some became dads.
Some chose to travel many miles away,
For others, the east coast was the place to stay.

Some have accomplished what they set out to do,
Some are still waiting for their dream to come true.
Yet we all succeeded to make it through fifty years
Of life's many obstacles, challenges and fears.

Some of our classmates won't be with us that night.
Some are battling illness and fighting the fight.
Some have departed this life much too soon.
Yet they'll be there in spirit with us in that room.

This may be the last time we gather and be,
Mahwah's Senior Class of Sixty three.
So embrace every moment with joy in your heart,
Before it's time that again we must part.

So polish those dentures! Pull up your depends!
And get ready to party like you're eighteen again!


It's Reunion Time! Let's Celebrate!

Don't forget to save the date - September 27-29th 2013!!!

It has come to our attention that our email invitation may not have reached all of our classmates. We are mailing a second notice to insure that everyone has been invited.
Be sure to check your mail boxes for your 50th Reunion Invitation letter!
Please don't forget to RSVP and send in your biographies with a recent photo whether you attend or not!



Dear Classmates:

The Class of '63 Reunion Committee invites you to join us for a 50th year reunion celebration September 27th- 29th 2013 at the Sheraton Crossroads Hotel.

We have reserved a block of rooms at a rate of $113.85 per night. The Sheraton Crossroads Hotel is located at 1 International Blvd. Rt. 17 N, Mahwah NJ. 07495 To get this special rate, call: 1-888-627-8146 and make your reservation no later than September 1st .Please mention that you are with the Mahwah High School Class of 1963.

On Friday September 27th, there will be an informal "Meet and Greet" in the Bistro Room starting at 4:30 pm. There will be a cash bar and you will be able to purchase snacks at the bar. For those wanting to have dinner, there is a restaurant in the adjoining room.

Plans are still in the works for a possible tour of MHS and our home towns on Saturday afternoon. An itinerary of the weekend events will be available at the front desk.

Saturday night we will gather from 4:30-8:30 p.m. in the Illusions Room for an evening of dining, dancing and reminiscing. The total cost for the Reunion Dinner Buffet, including taxes, gratuity and MHS 50th Reunion Alumni Directory is $60.00 per person. Please dress in 'smart casual' attire. (No jacket or tie required for men)

On Sunday September 29th classmates who wish to gather one last time can go to the Mahwah Bar and Grill, located on RT 202 Mahwah NJ, for brunch. BYOB (Buy your own brunch!)

We understand that travel and lodging, on top of reunion weekend expenses, may prevent those who want to come from attending the reunion. Since this may be the last time we may come together as a class we want to make it possible for everyone to attend. A strictly confidential Scholarship Fund is being established for anyone in need of financial assistance. If you would like to apply for financial assistance, please contact Skip Kelley at: mayorskip@hotmail.com or 201-666-3352. All requests are strictly confidential.

Anyone wishing to contribute to the "Scholarship Fund" in any amount may do so when returning the RSVP form no later than August 15th. Any money left in the fund will be gifted to MHS in memory of our departed classmates: Don Beatty, Karen Berlin-Terranova, Grace Broidy, Bob Bryan, Joanne Collins, Carol Dembia-Russo, Judy Ferber-O'Brian-Tanski, Cindy Garrabrant-Beal, Ken Lentz, Jay Mc Evitt, Joe Rozanski, Mary Mihok-Vransvic, Desi Rodrigues, Dick Ruble, Bob Olszewski, Ted Sowa and Jerry Wald.

A lot of time has passed and we are interested in hearing about what our classmates have been doing since we got out of high school. Whether you are able to attend the reunion or not, we are asking that you take a few moments to complete the attached form and tell us what you have been doing the past 50 years. Including a recent picture would be helpful.

A Questionnaire form is included with your invitation, However, if you wish, you may cut and paste the questionnaire and e mail your responses to:

Gloria Klaschka-Abrams Pease at:
gloriadianne2945@yahoo.com
PLEASE put "Biography" in the subject line.

Click here for Questionnaire

All responses will be posted in full in the on-line MHS Class of 1963 Alumni Directory, and a condensed version will be in the MHS 50th Reunion Alumni Directory. If you are unable to attend the reunion and would like a copy of the MHS 50th Reunion Alumni Directory, you may purchase one for $5.00. We will have a table and easels set up in the Illusions Room Saturday night to display photos and memorabilia. Please bring any photos or mementos you would like displayed. Be sure to label each item and remember to take them with you at the end of the evening.

. We are excited about the reunion and hope that you share in our excitement. We hope you'll be able to join us and look forward to seeing you at the reunion.

The Class of 1963 50th Reunion Committee:

Skip Kelley, Marianne Triolo Downs, Ginger Morrison, Steve Akin, Joanne Williams Patterson, Bob Tamagny, Bob Shaver, Linda DeFalko, John Schaeffer, Pat Thurston Alverez, and Gloria Klaschka Pease.








As of March 12,2012, we have lost 68 alumni from the classes of 1960-1965, 17 from our class alone.
I created "Heaven's Year Book" in memory our dearly departed Alumni.
To view, click on link below:


"Heaven'sYear Book"







It has come to my attention that some may have very valid reasons for not wanting their contact information posted on this site for everyone to see. If you wish to have your information not posted or removed please contact Gloria. Unless instructed otherwise, your information will appear in the 50th Reunion Alumni Directory for classmates eyes only.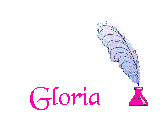 And now, without further delay, I present,
The Class Of 1963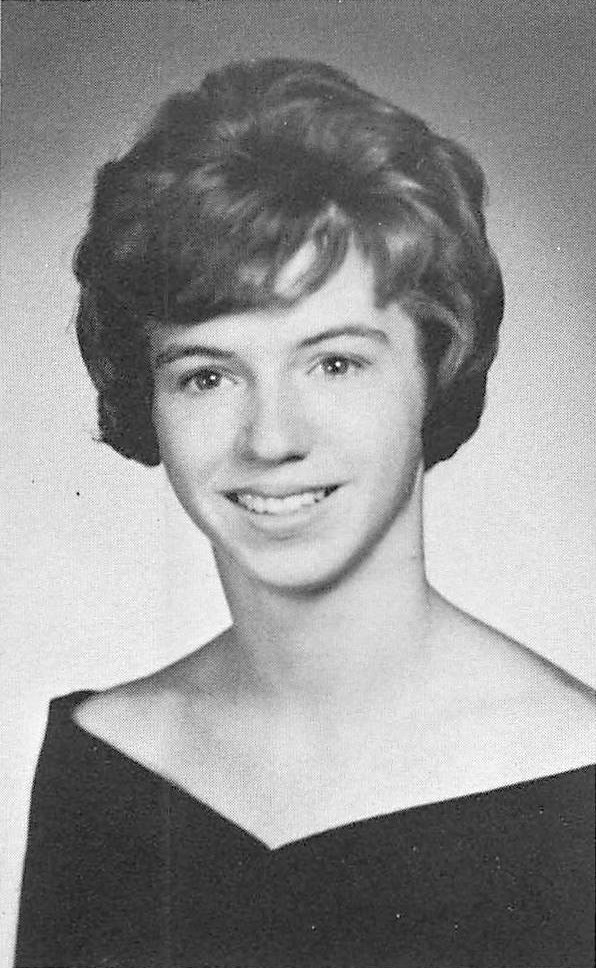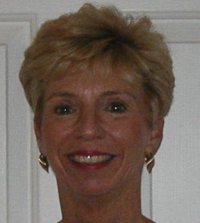 Sally Ahrens Gorman
501 Inaugural Drive
Mount Juliet, TN 37122
615-758-7019
jhngrmn@gmail.com


UPDATED 2012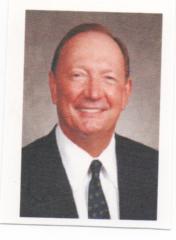 Steven "Steve" Akin
55 Hillcrest
Weston MA 02193
Weston Home: (781) 891-4495
Cape Home: (508) 888-9312
Mobile: (617) 850-2272
sp.akin@hotmail.com

Steve received a bachelor of arts degree in economics from Ohio Wesleyan University in 1969. He is a graduate of the Managing the Enterprise Program at Columbia University Business School. He also took courses at Harvard, Wharton, Babson, East Texas State, and Wright State.
Steve was president of Sprint Long Distance Consumer Services Group. He also served as senior vice president of National Customer Operations for Sprint. In 1987, Mr. Akin was chief operations officer at United Telephone Company Midwest Group in Overland Park, Kansas. Previously, he served as chief operations officer for United Telephone of Indiana.

Steve joined Fidelity in 1992 as president of Fidelity Retail Investor Services (FRIS), where he oversaw the representative and automated telephone services for the retail business. From 1995 through 1996, he served as president of Fidelity Retail Customer Development, which had responsibility for the retail distribution channels such as telephone operations, automated services and investor centers.
In 1997, Steve was named president of Fidelity Investments Systems Company. In this position, Steve served as the chief information officer responsible for computer operations, global communications networks, and enterprise-wide applications support and development. He also served as chair of the Global Technology Board to provide enterprise-wide coordination of the Fidelity technology community. Steve was named president of Fidelity Capital, the emerging business development arm of Fidelity Investments in 1999. He served as president and CEO of COLT, the publicly traded London-based Pan-European telecommunications company, from 2002 until returning to the U.S. in 2004. He served as executive vice president of Corporate Services overseeing the Legal, Corporate Affairs, Government and Public Affairs, Corporate Business Development and Regional Administration functions of the company until 2005. Prior to assuming his current role in July 2006, Steve was executive vice president for Fidelity Brokerage Company and head of FPI Distribution, responsible for directing the sales and customer service activities of FPI, including Fidelity's national Investor Center network, retail call centers, and online activities.

Steve retired in December 2008 as president of Fidelity Personal Investments (FPI), a division of Fidelity Investments, the largest mutual fund company in the United States, the No. 1 provider of workplace retirement savings plans and a leading online brokerage firm.

Additionally, Steve has served as the president of the Mansfield Symphony and president of the Kansas City Lyric Opera. He is currently the chair of the Kents Hill School board in Augusta, Maine and is the chair of the Boston Lyric Opera. He is on the Board of Directors and on the audit committee of Fidelity Investments Trust Company and on Board of Trustees and on the investment committee of The Harold Alfond Foundation, the largest private foundation in Maine.

Steve has been happily married to his wife Jane since 1973. He has two wonderful daughters, Kyla and Sus, A son in law who is the head of foot and ankle orthopedic surgery at Massachusetts General and Harvard and a Grandson, Grayson.

UPDATED 2012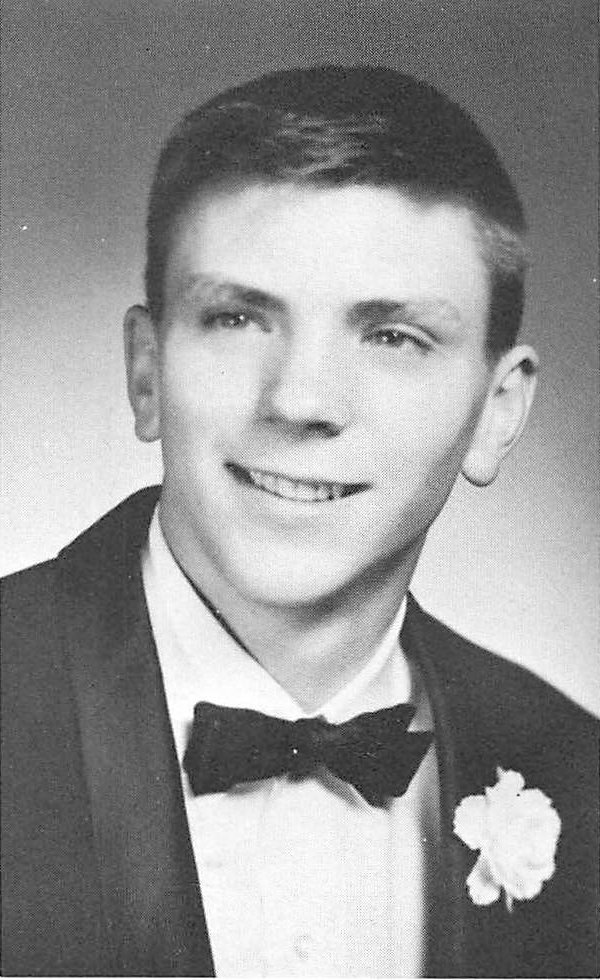 William Bill Anderson
3929 Allan Place
Sarasota Fl 34241
#941-729-2905
billanderson44@verizon.net


UPDATED 2012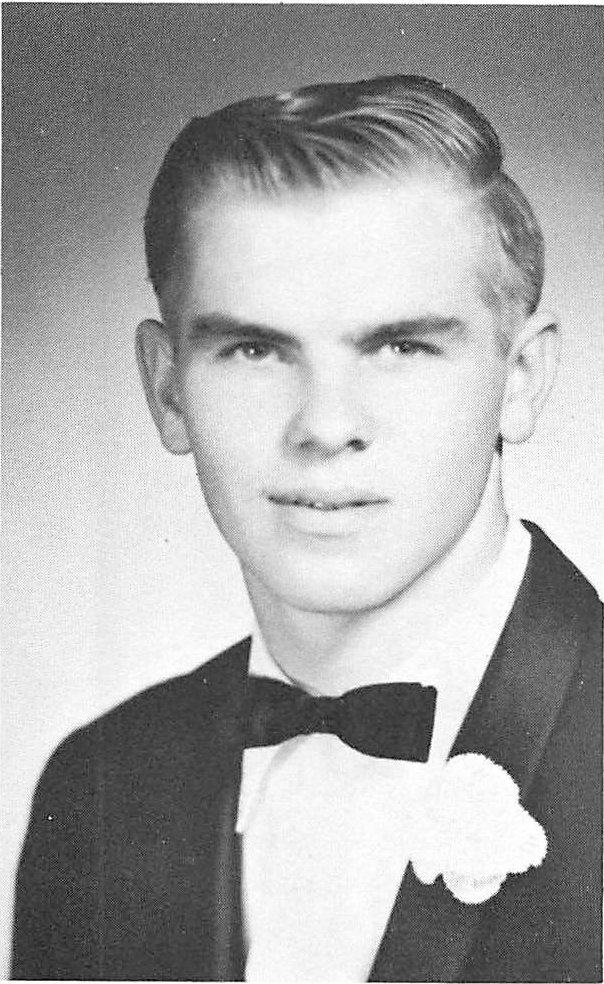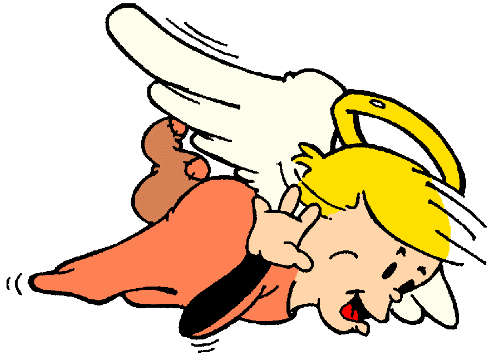 Donald "Don" Beatty
1945-1963
*Please visit:
"My Heavenly Year Book"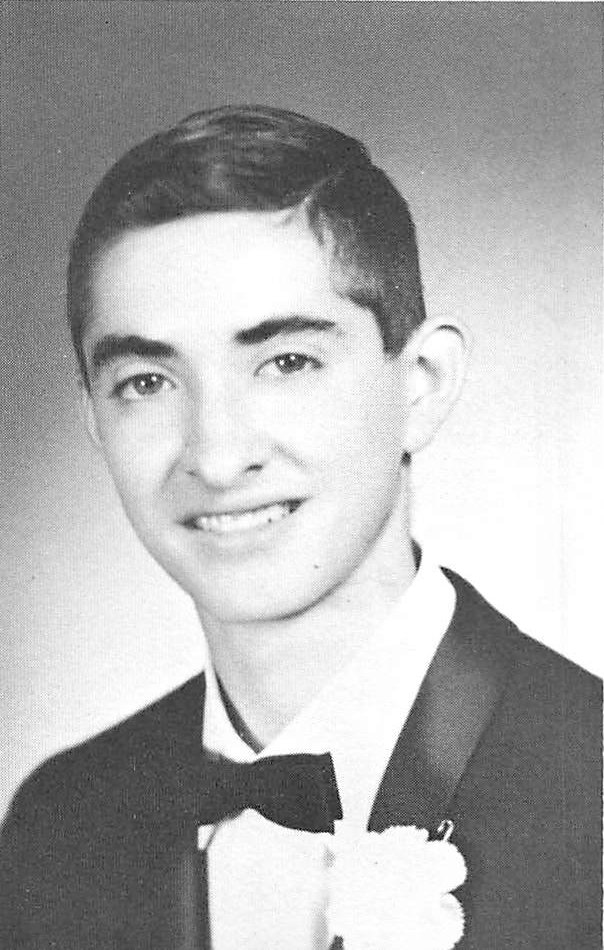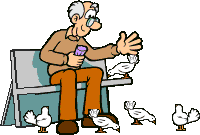 James "Benny" Bengaff
Box 31
Fairfax VT 05454
802-849-6510
no e mail


UPDATED 2012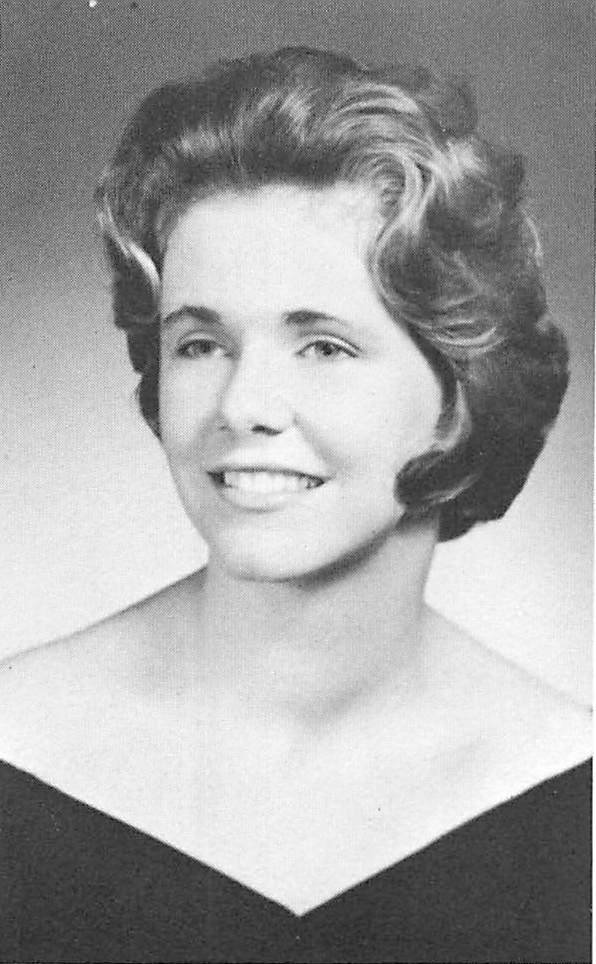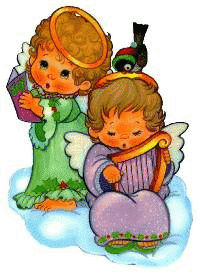 Karen Berlin-Terranova
1945-2006
Karen is deseased
*Please visit:
"My Heavenly Year Book"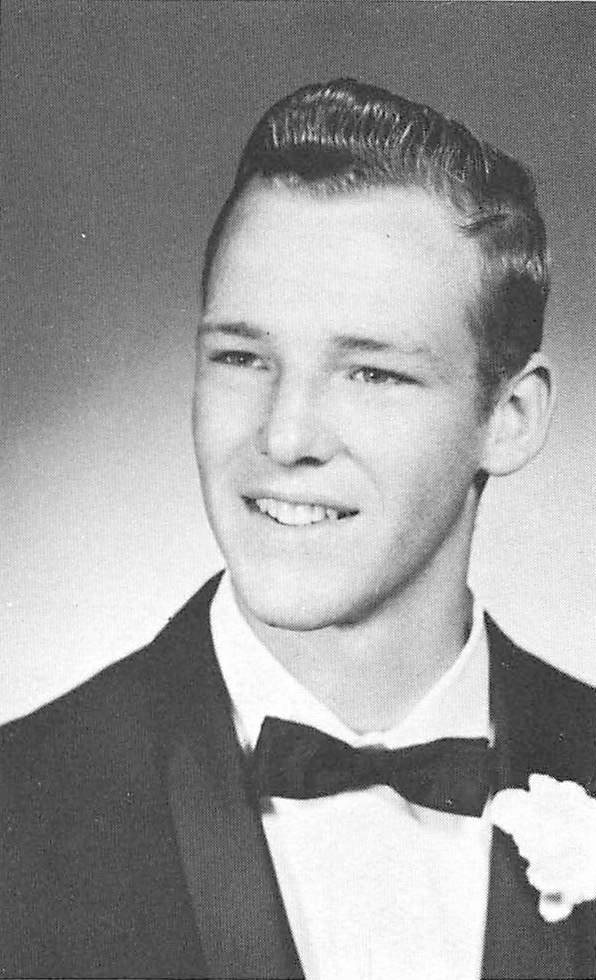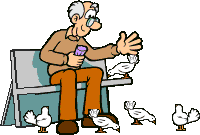 Bruce Bernhardt
12 Hamilton Dr Hewitt, NJ 07421
1-973-853-7528
joybells@optonlin.net


UPDATED 2012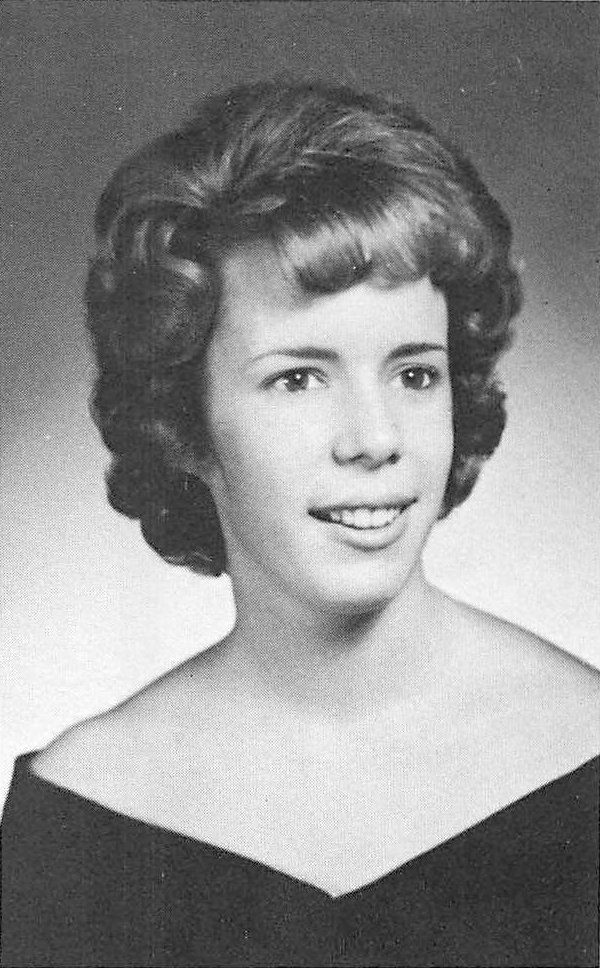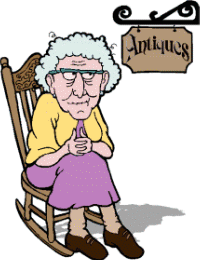 Laurie Beyer-Ridenour
9245A Sockeye Ct. Farwell, Michigan 48622 #989-386-7952
dan_laurie1969@hotmail.com


UPDATED 2012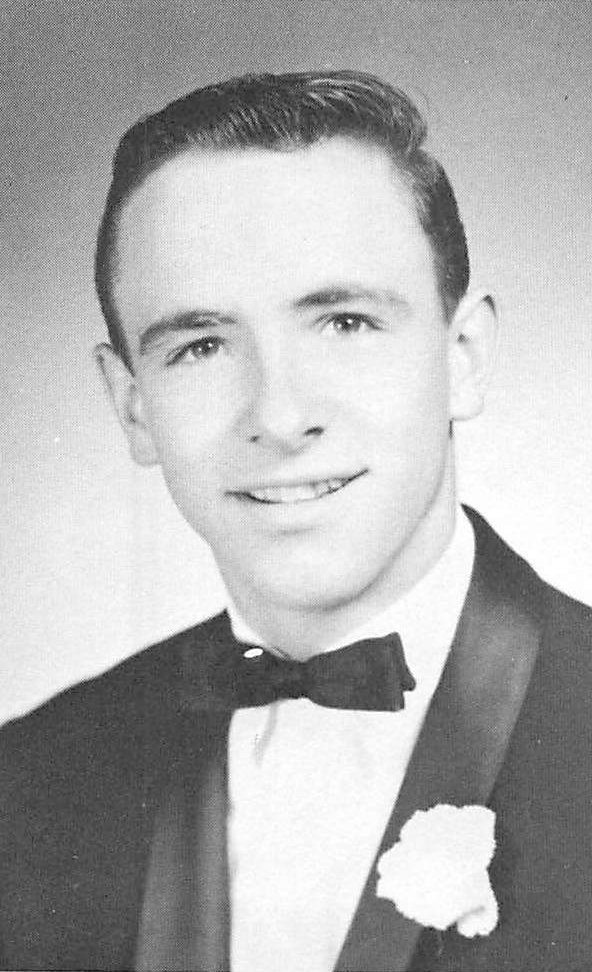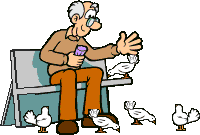 Robert Black
Box 327
Hanover NH 03755

Outdated information. Need update!



Marcelina Blanco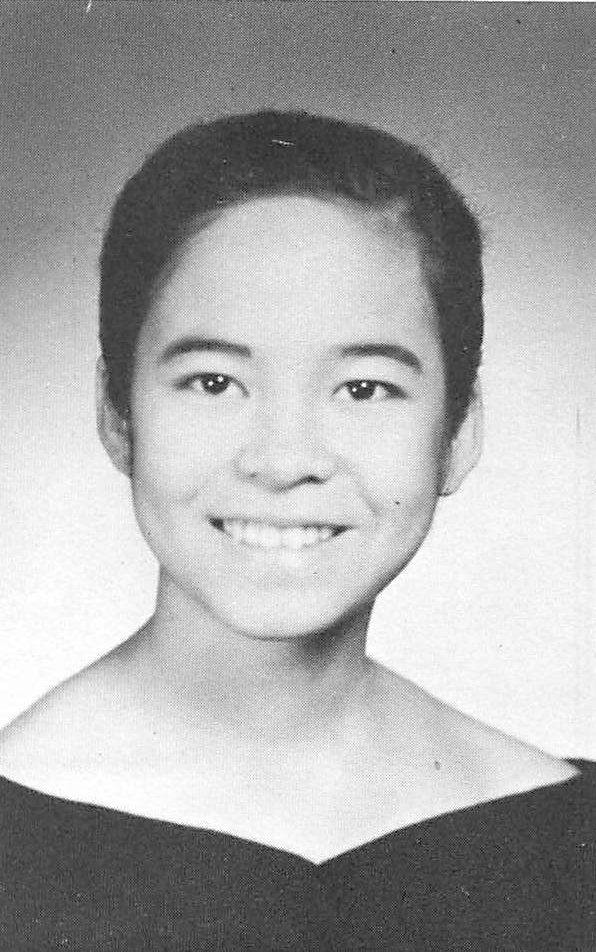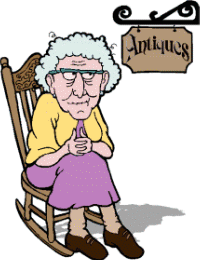 Our exchange student
After graduation Marcey returned to the Philippines to,
as she quoted in our year book, "serve her people."
Bob Shaver contacted the Archives of the American Field Service and
AFS Intercultural Programs in a search for Marcelina Blancoand found her
Philippines home town is Botolan, Zambales. The AFS Archives does not maintain a
database with current contact information and suggested he contact the
AFS Philippines office. No stones are left unturnd in our search for our clasmates!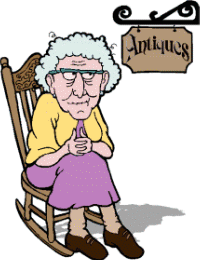 Frances Bloomer Pearce
8 Schulyer Ave
Allendale N.J. 07401

Outdated information. Waiting for an update!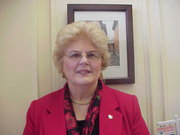 Jackie Bowman-Bowns
newhome2@optonline.net
Jackie moved from Allendale and didn't finish with us.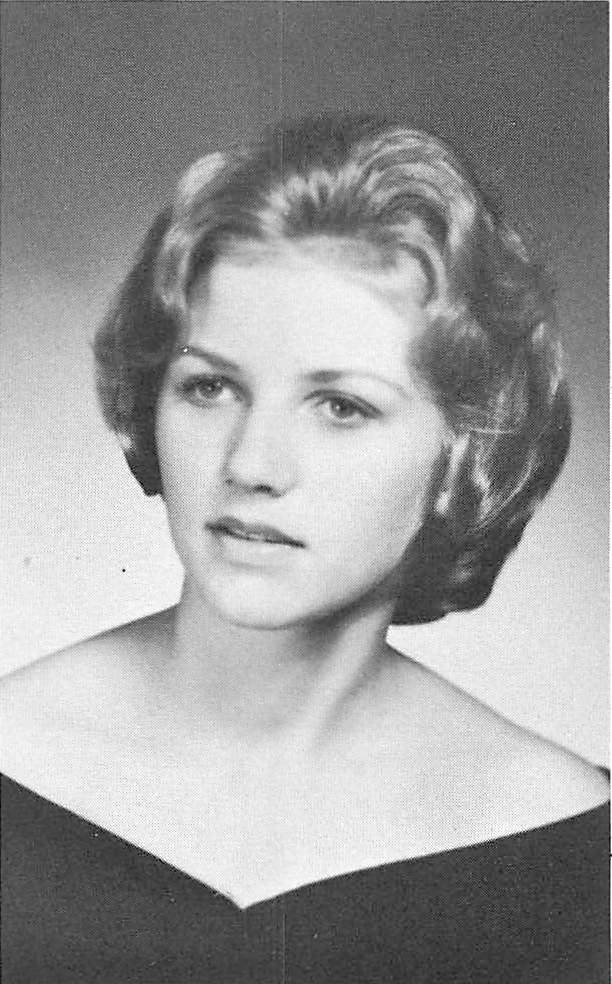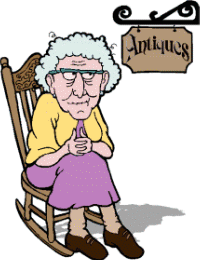 Monica Boyens


ANYONE SEE MONICA?

Need update!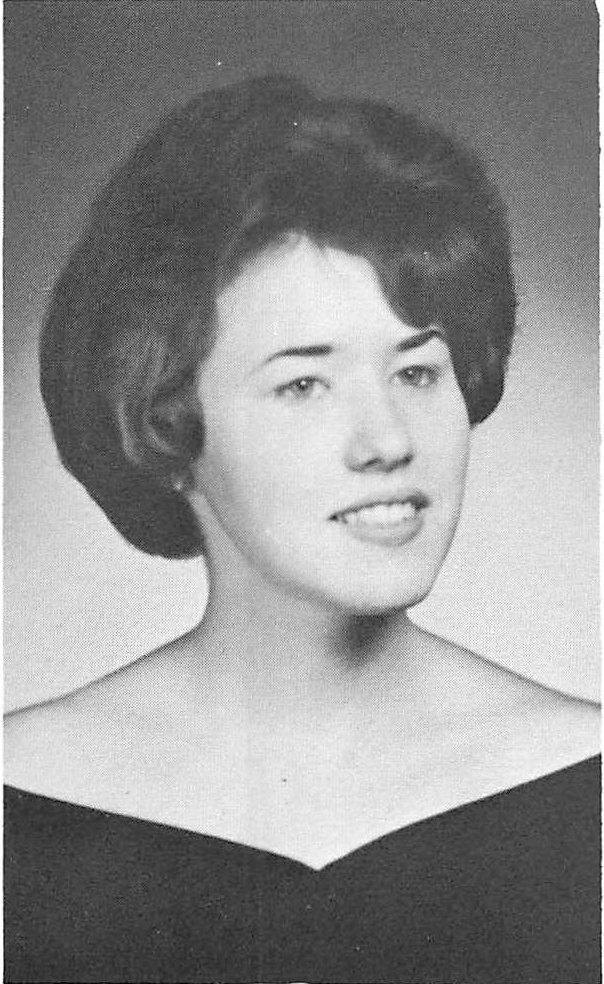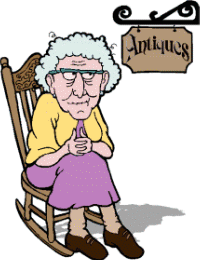 Grace Briody


ANYONE SEE GRACE?

Need update!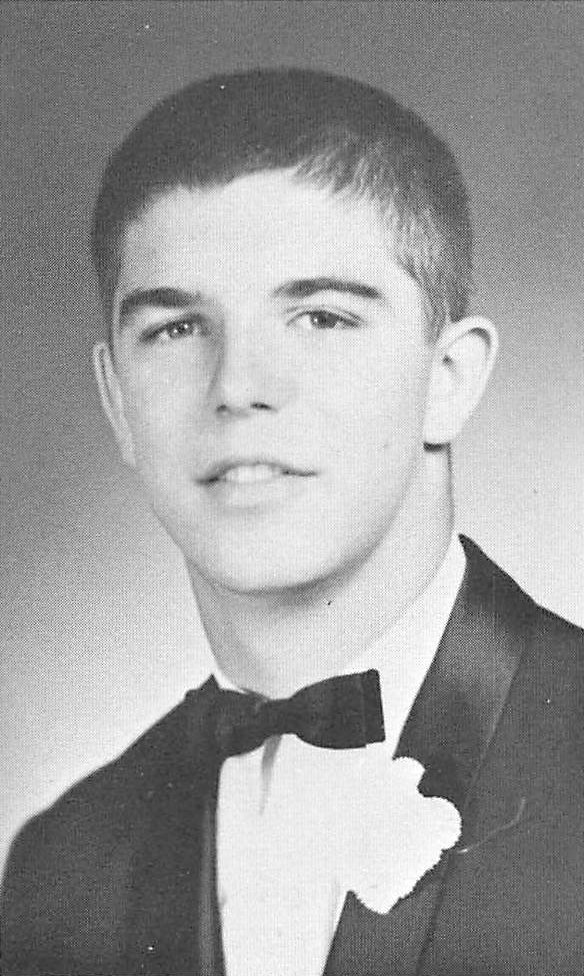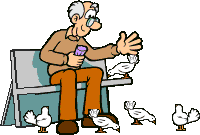 Robert Bryan


ANYONE SEE BOB?

Need update!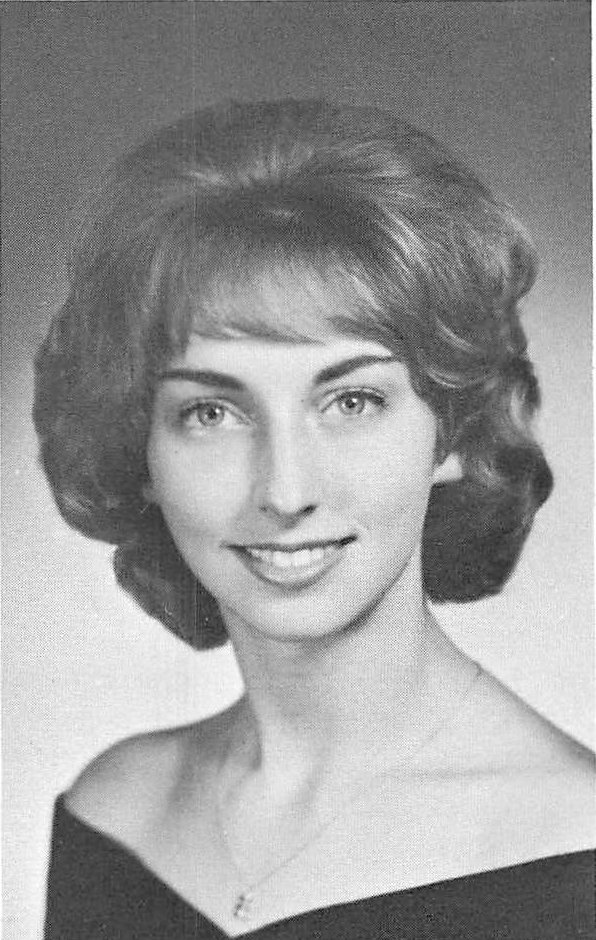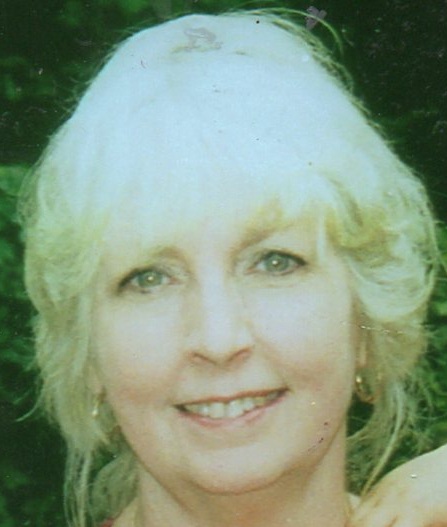 Gillian "Jill" Campbell-Barber
Jill has been found in New Jersey!


UPDATED 2012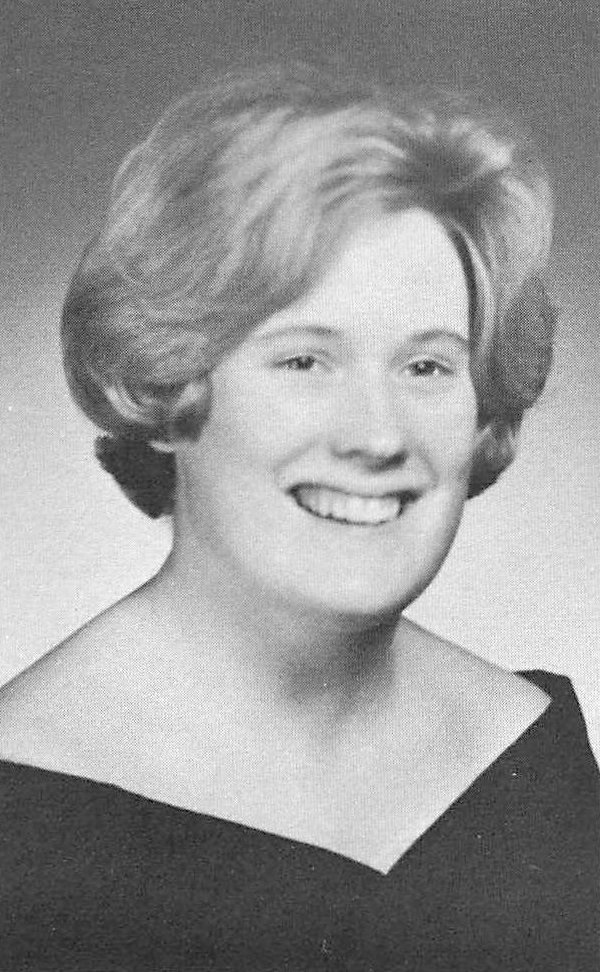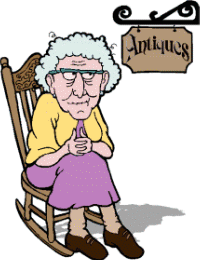 Joan Chapman Herndon
3562 Oberon
Boynton Beach Fl 33436
kherndon@bellsouth.net.

Need update!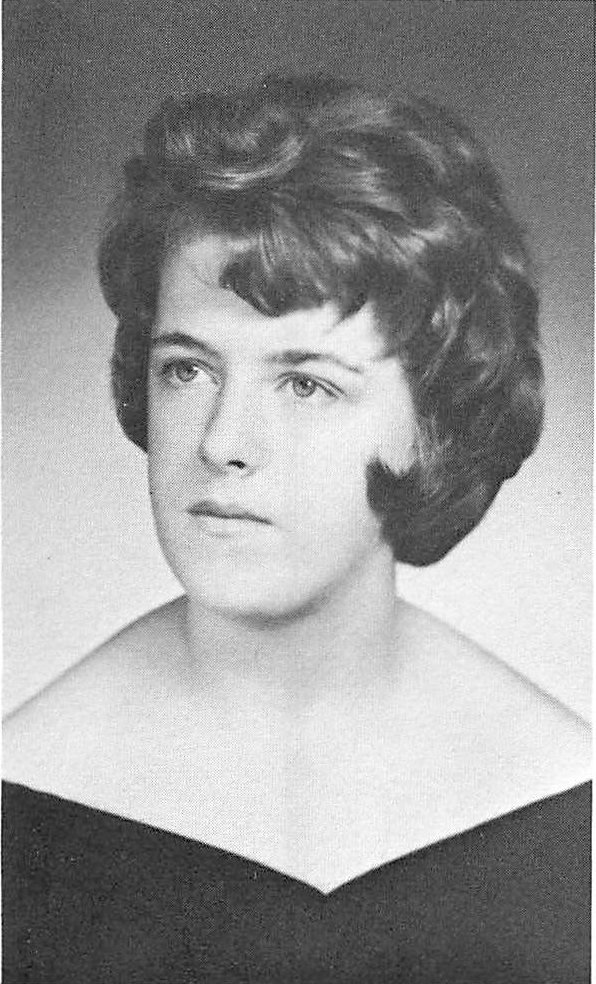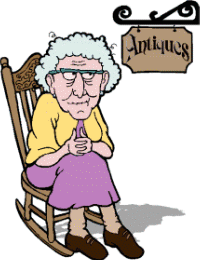 Virginia "Ginny" Cloonan-Seyler
Arizona
gseyler@yahoo.com

Updated 12/2011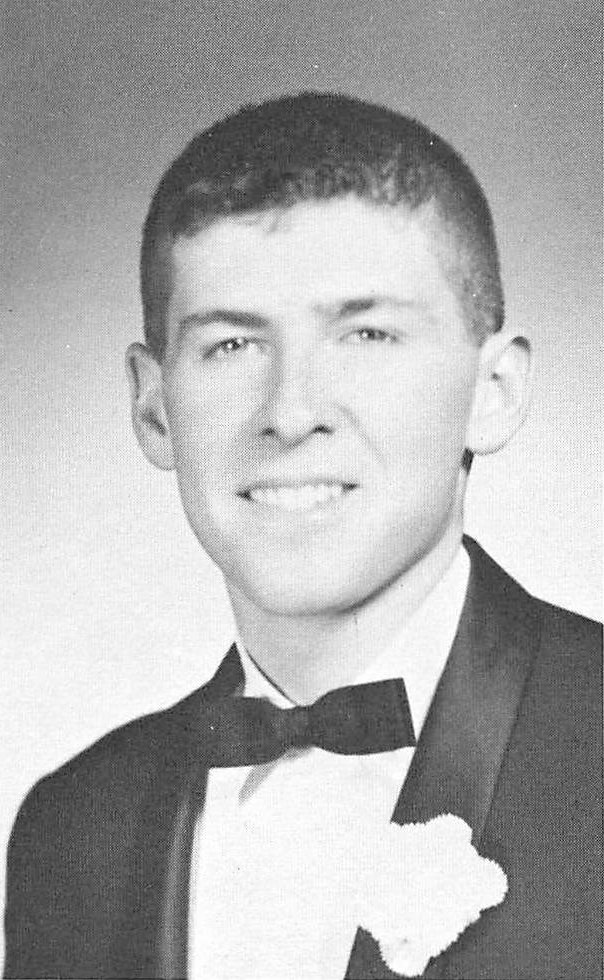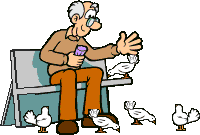 James "Jim" Coates
62 W. Hague Rd.
Hague, NY 12836
518 543-6449

updated 2012!br>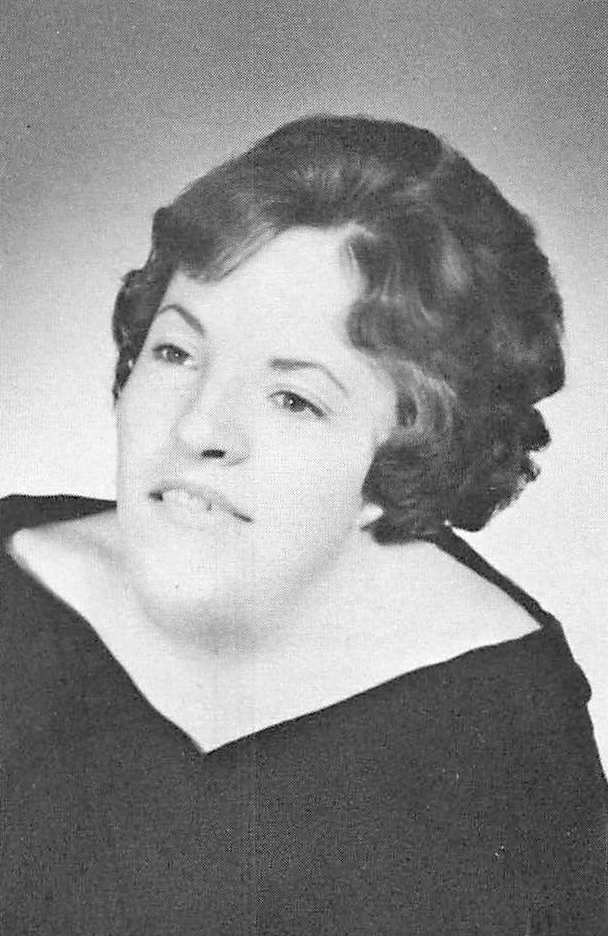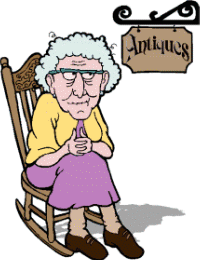 Joann Collins

Joann is deceased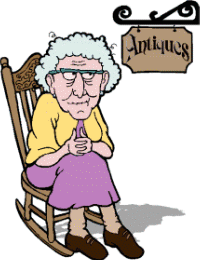 Sarah Comley-Derr
4217 Blueflax Dr.
Pueblo CO. 81001
303-543-0228
no e mail


UPDATED 2012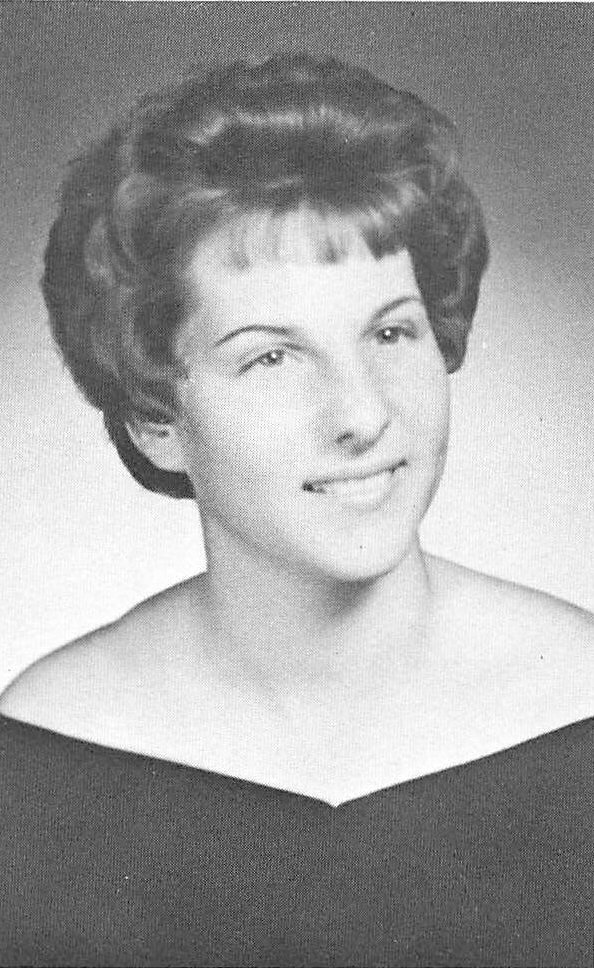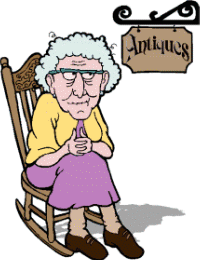 Joyce Consiglio-Miller
8 State St.
Mahwah N.J. 07430
#201-529-5318


Outdated information. Need update!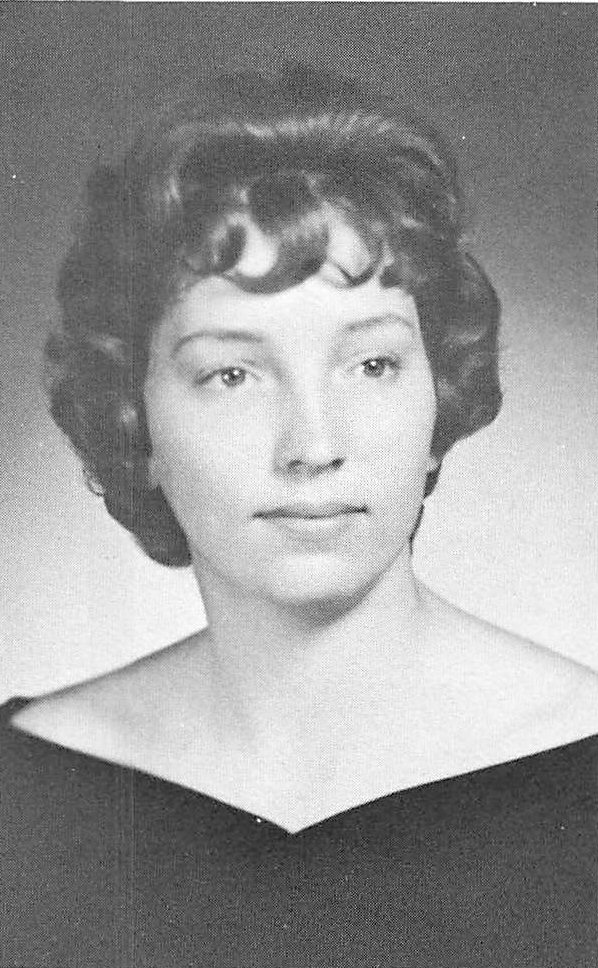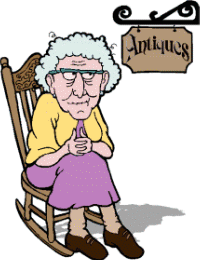 Sharon Bobbie Crane-Standlander
4201 Wildcat Road
Aubrey, TX 76227
940-365-9386
. adabelletx@yahoo.com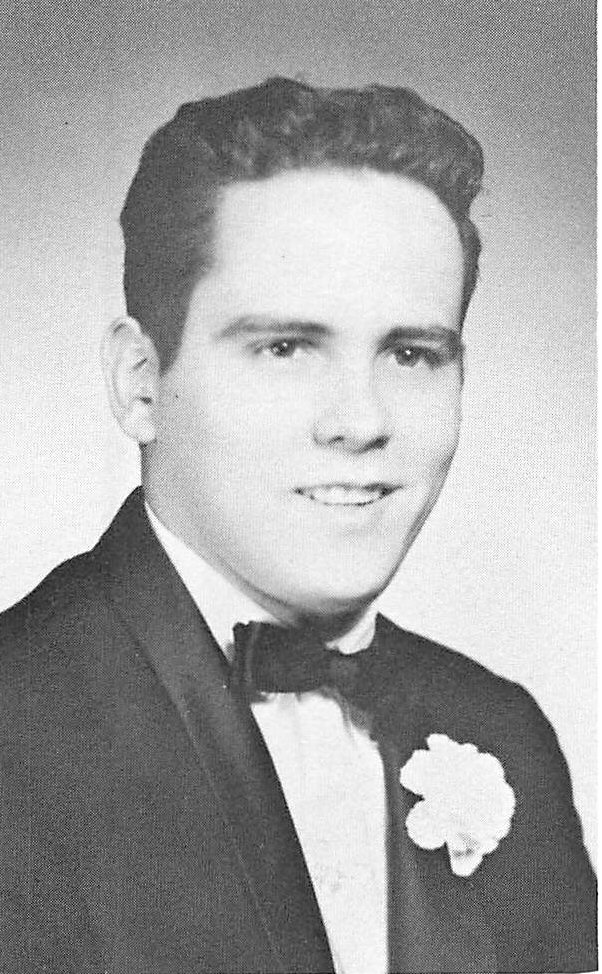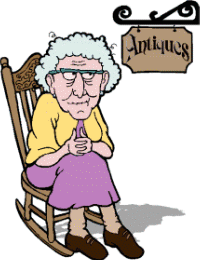 Joseph "Guiseppi" Crisci
18 Utopia Ave
Suffern N.Y. 10901
#845-357-8343

Waiting for an update!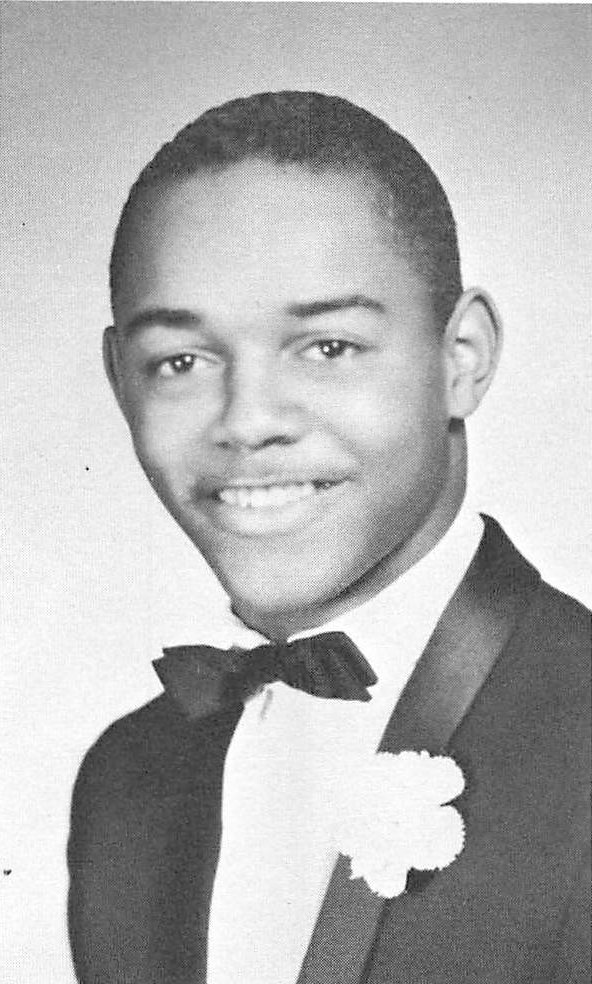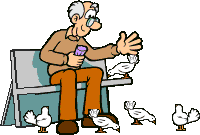 Conrod Milton Christopher-Boone
4510 West St. Clair Place
Apt#307
Denver, Co 80212
Phone: 303-249-4193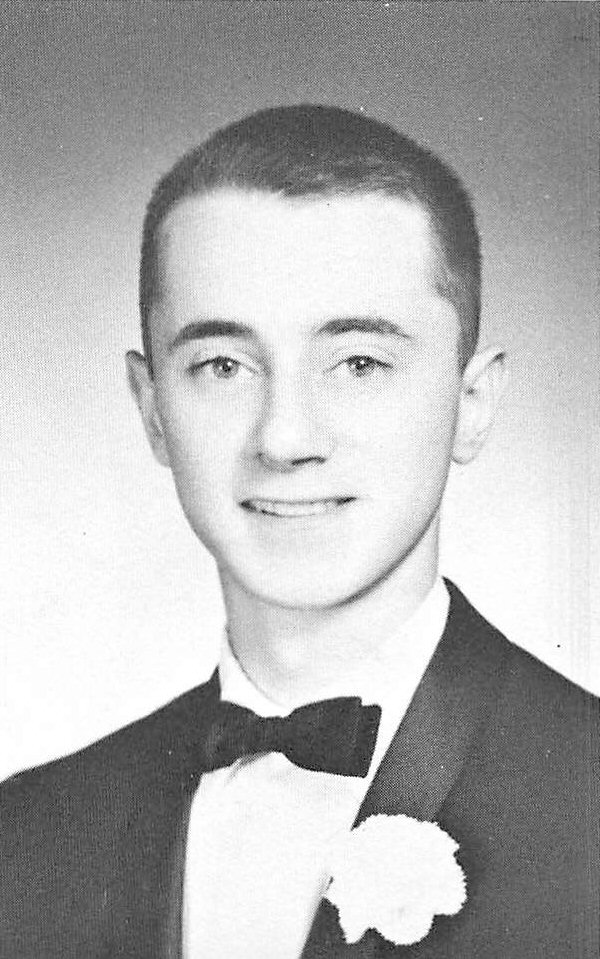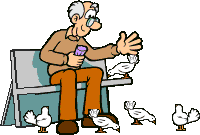 John "Jack" Curzon
520 Spaulding Lane
Fort Collins, CO 80524
970-482-9234
JOCURZON@PSDSCHOOLS.ORG
Woodland Rd.
N.Conway NH 03860
#603-356-6032
updated 2012!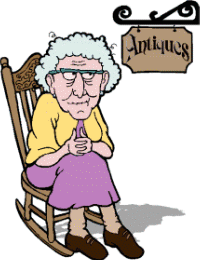 Maryann D'Aprile-Hugo
3208 Karen Lane
Monroe, NC 28110
Phone: 704-225-1099
updated 2012!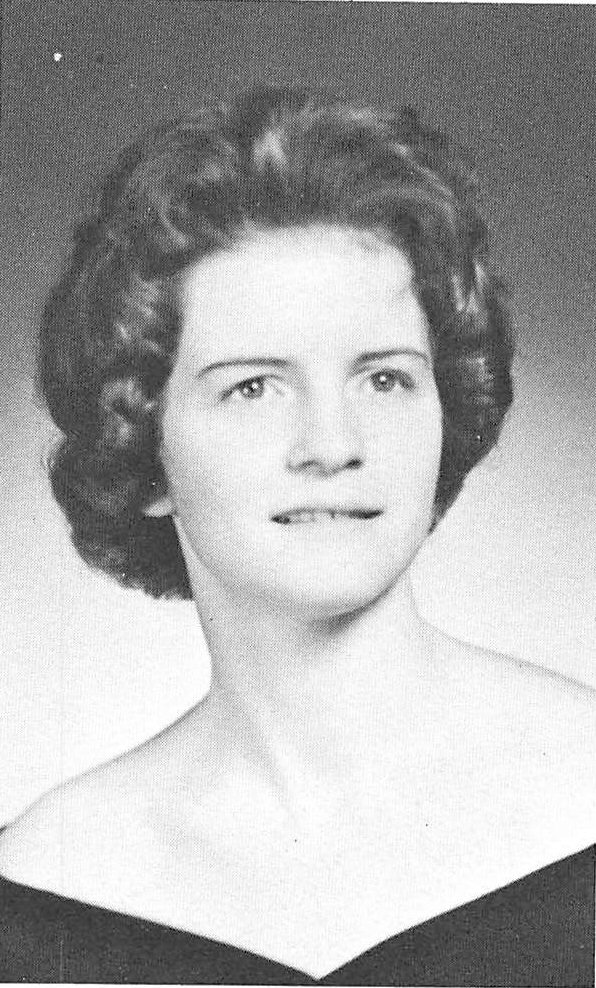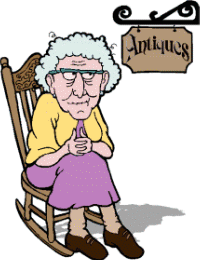 Karen DeGraw-Spicer
618 Netley Circle
Gloucester CA KITOA3


UPDATED 2012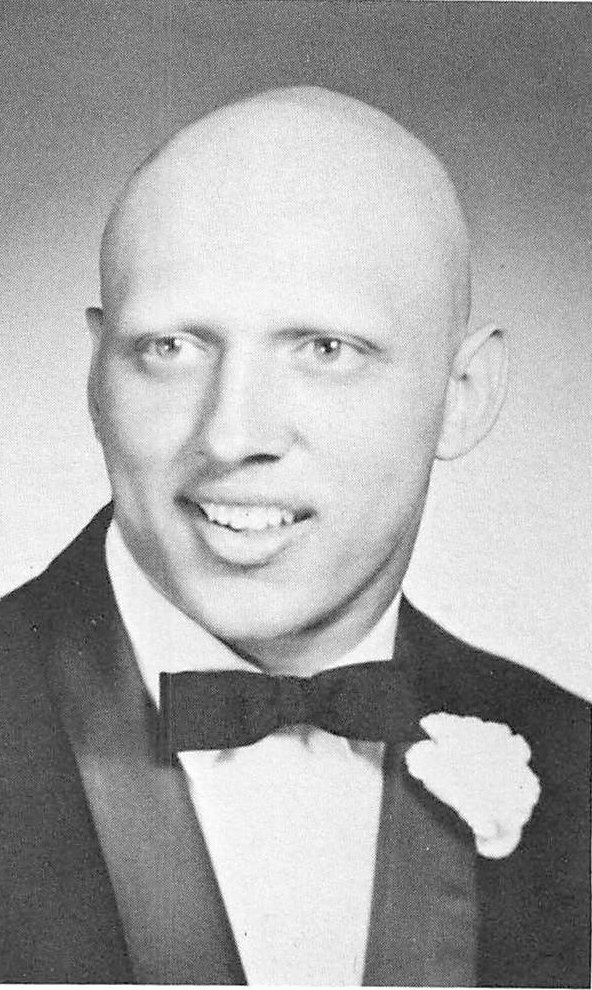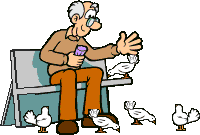 Daniel B.DeGrote
2 County
Pine Island N.Y.10969
845-258-4089

Outdated. Need update!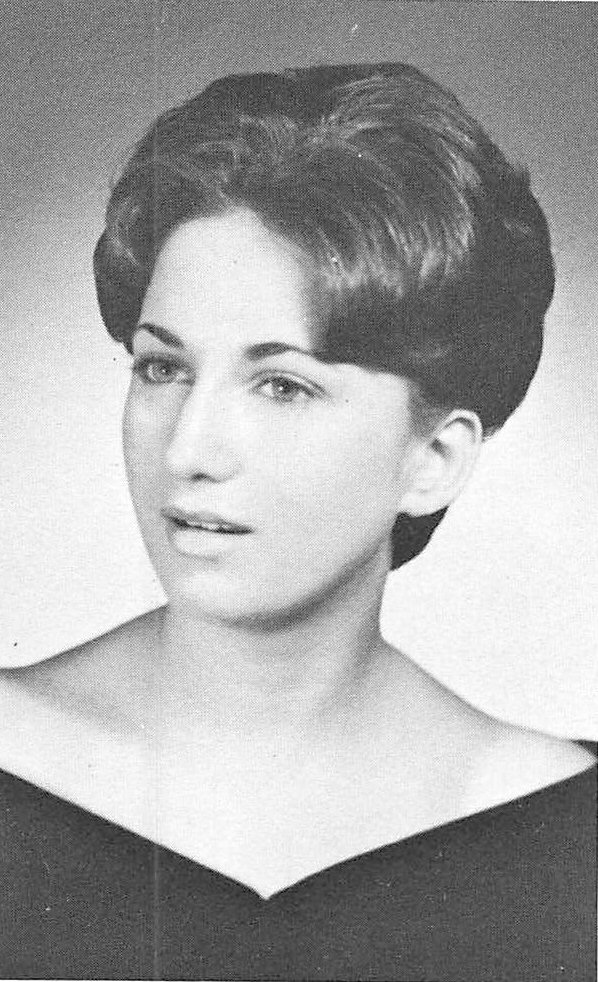 Linda DeMarino-DeFalco
175 Herbert Ave
Closter N.J. 07624
#201-767-1620
lindadefalco@yahoo.com


UPDATED 2011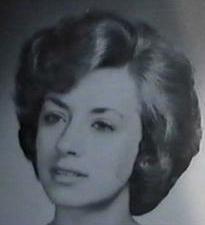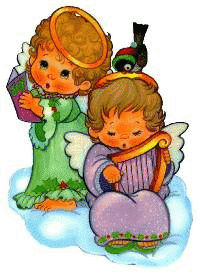 Carolyn "Carol" Dembia
DECEASED * Please visit:
"My Heavenly Year Book"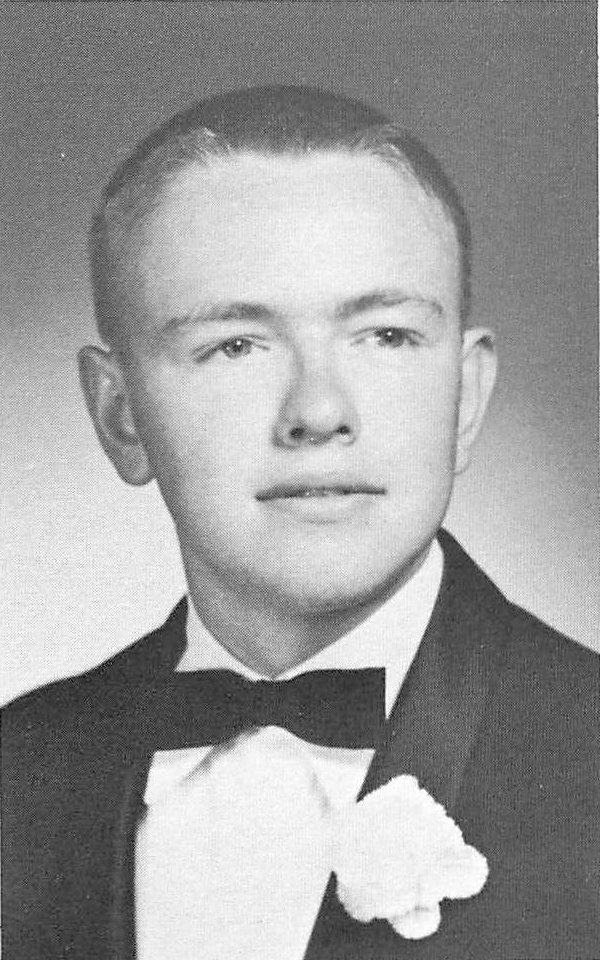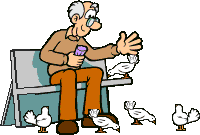 William "Bill" Dicker
13 Columbia Trail
Hopatcong N.Y. 07843

Outdated. Need update!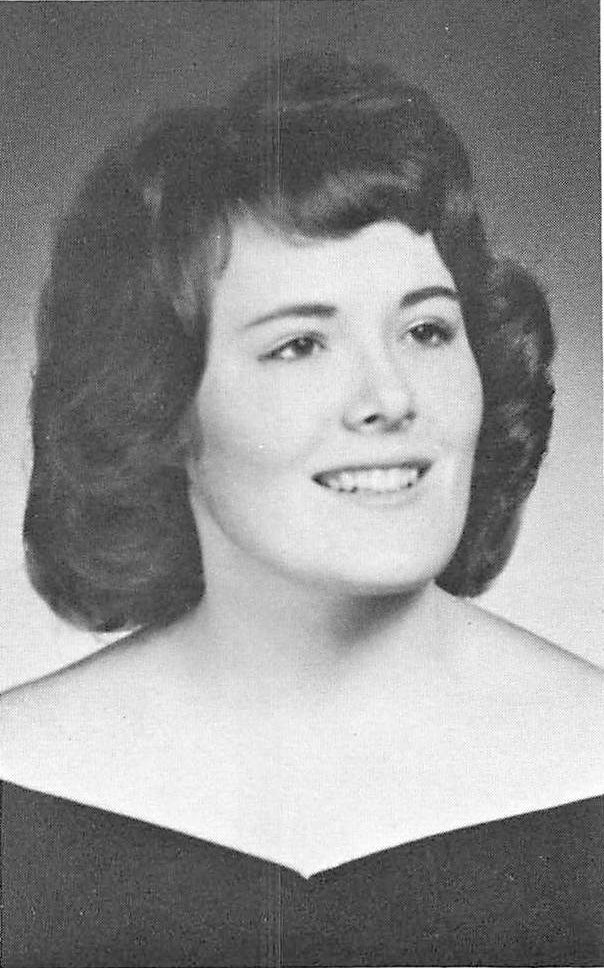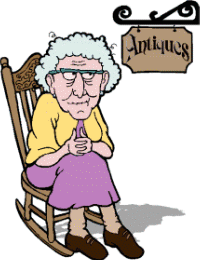 Jeanne Marie Dunn
2002 Kingston Rd
Wakefield RI 02879

Outdated. Need update!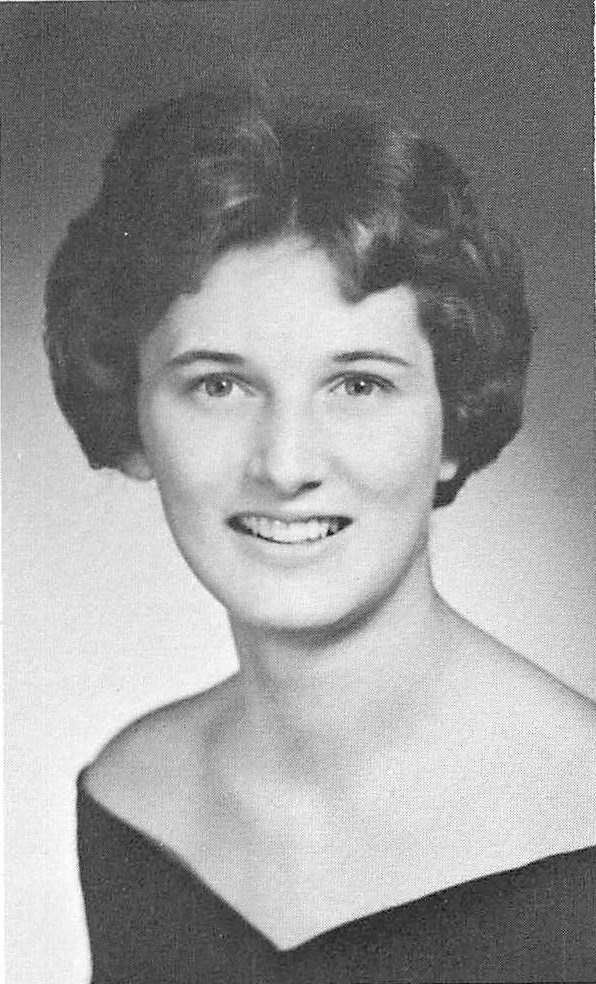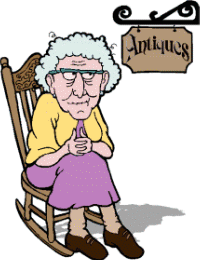 Marlyn Edwards


ANYONE SEE MARYLYN?

Need update!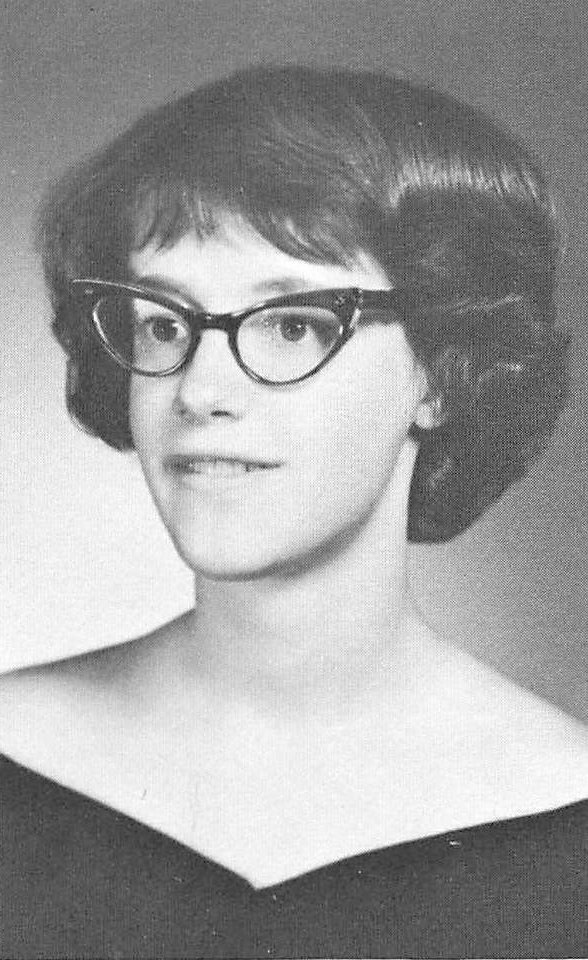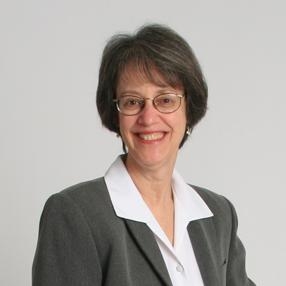 Nancy Erickson
nancyserickson@earthlink.net
updated 2012!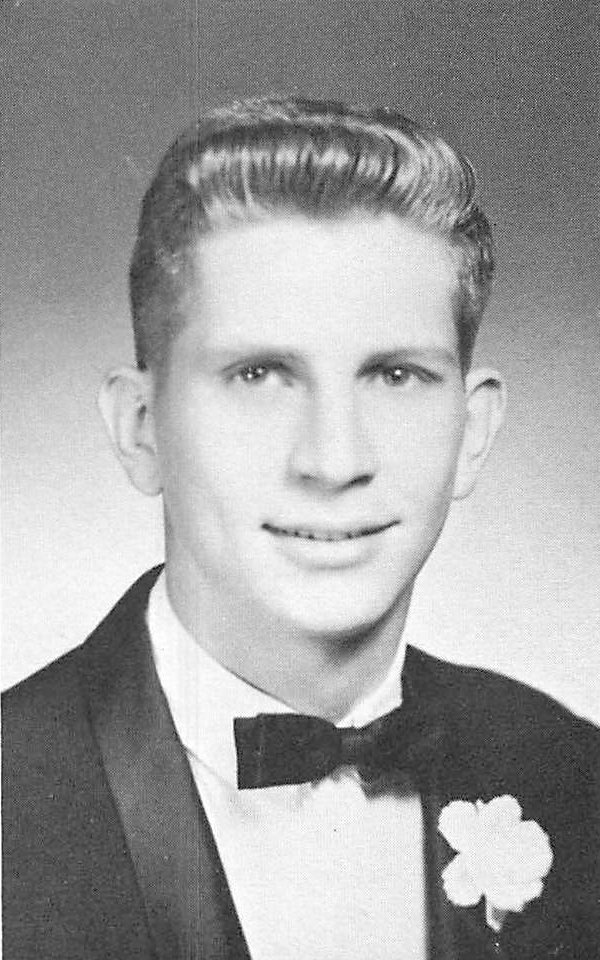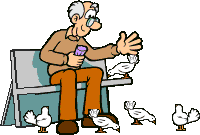 Calvin Eriksen
5732 Monte Verde Dr
Santa Rosa Ca 95405
707-538-0616
cre@sonic.net


UPDATED 2012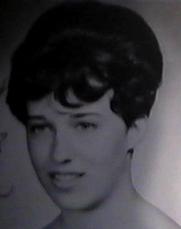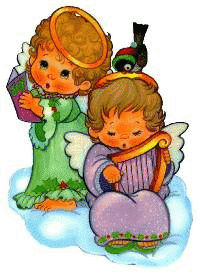 Judith "Judi" Ferber
Deceased
Please visit:
"My Heavenly Year Book"






Marilyn Feuerhauk-Smith
308 Riblett La.
Wilmington DE 19808
302-999-9547
gapsmith2@gmail.com


UPDATED 2012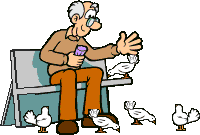 Anthony "Tony" Fitzgerald
232 W Allendale Ave
Allendale N.J. 07401
201-327-2190
tonydd@mac.com


UPDATED 2012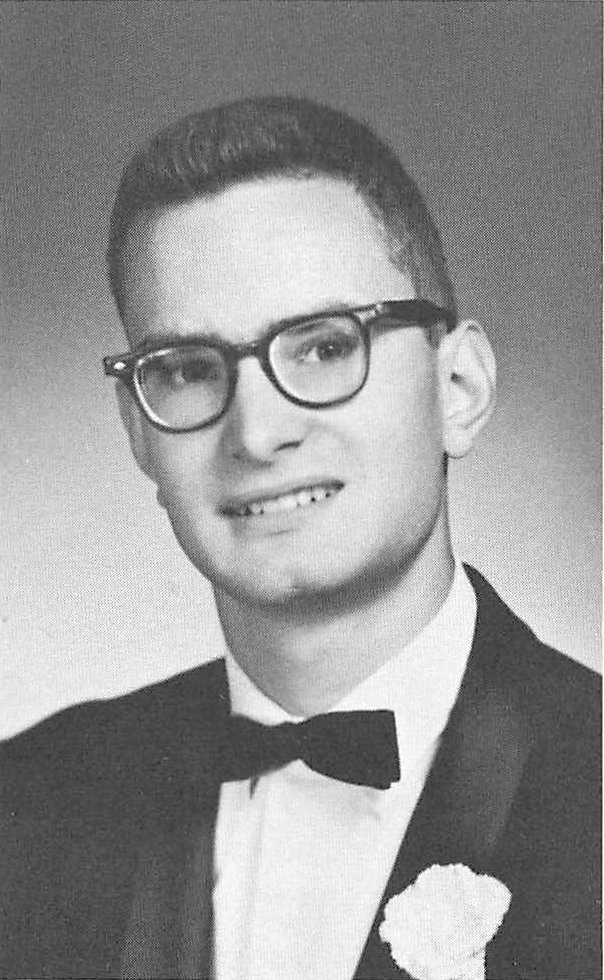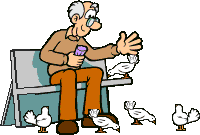 Arthur "Barry" Fowler
365 Hillside Ave
Allendale N.J. 07401
201-934-1355
no e mail (?)


UPDATED 2012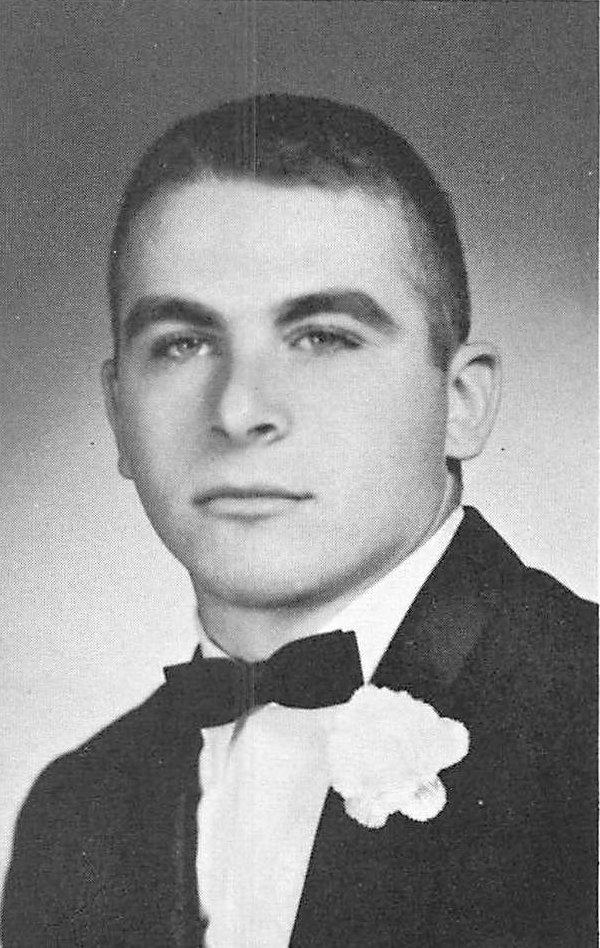 William "Fritz" Friscino
131 Warhol Ave
Mahwah NJ 07430
201-529-2286
wfriscino@yahoo.com



UPDATED 2012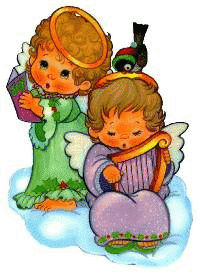 Cynthia "Cindy" Garrabrant-Beall
Deceased
Please visit:
"My Heavenly Year Book"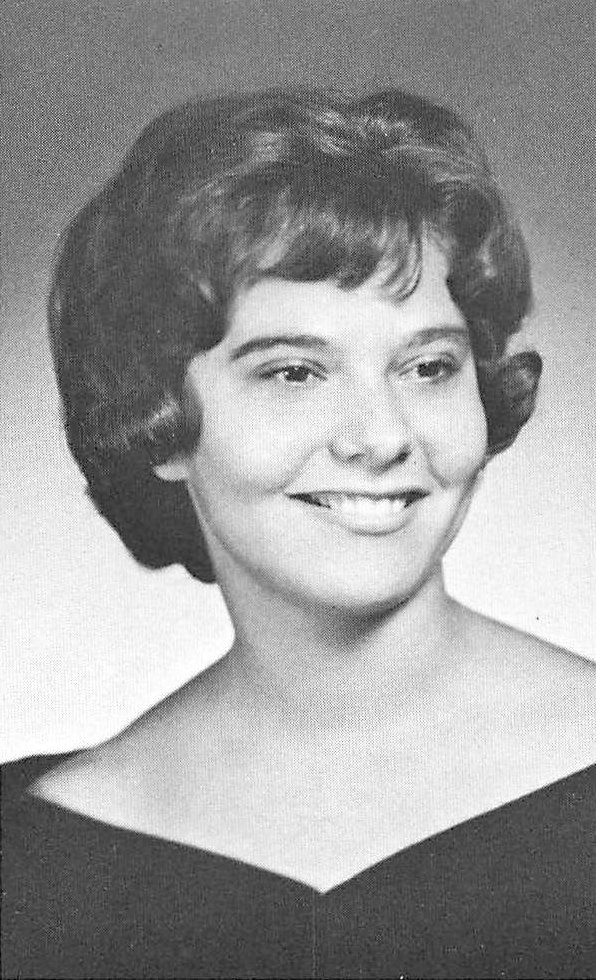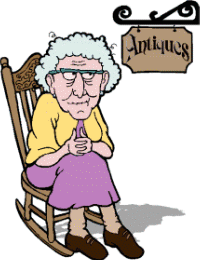 Molly Haight-Rapp
72 Island Rd
Mahwah N.J. 07430
#201-529-3839

OUTDATED NEED UPDATE!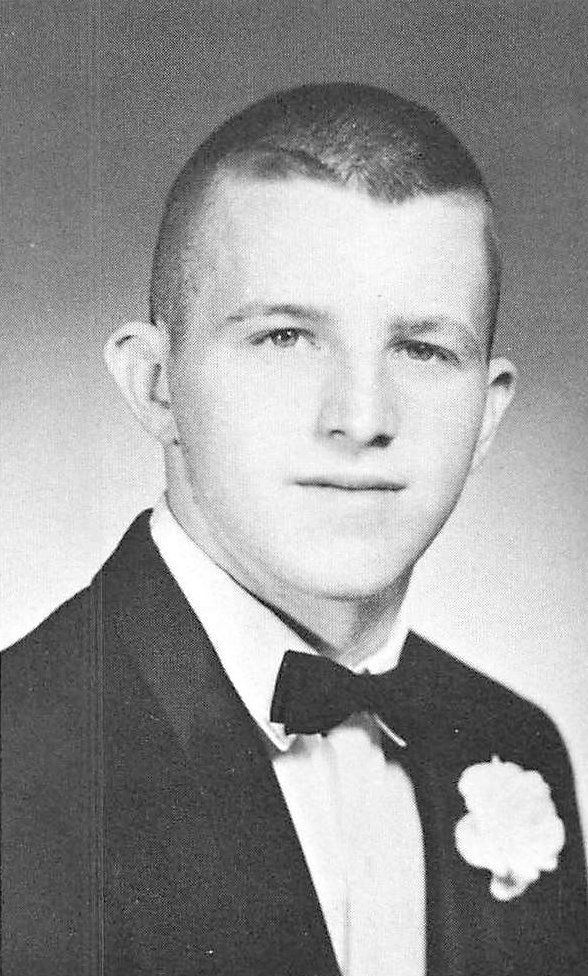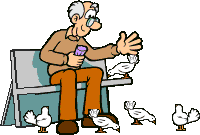 Thomas "Tom" Hattrich
tomhattrich@aol.com


UPDATED 2012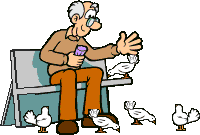 Thomas "Tom" Heflin
40 Kennelworth Lane
Warwick NY 10990
845-820-1880
no e mail


UPDATED 2011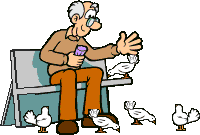 Bruce Heppa
1002 W.Bogart Rd
Sandusky OH 44870
bheppa@aol.com


UPDATED 2012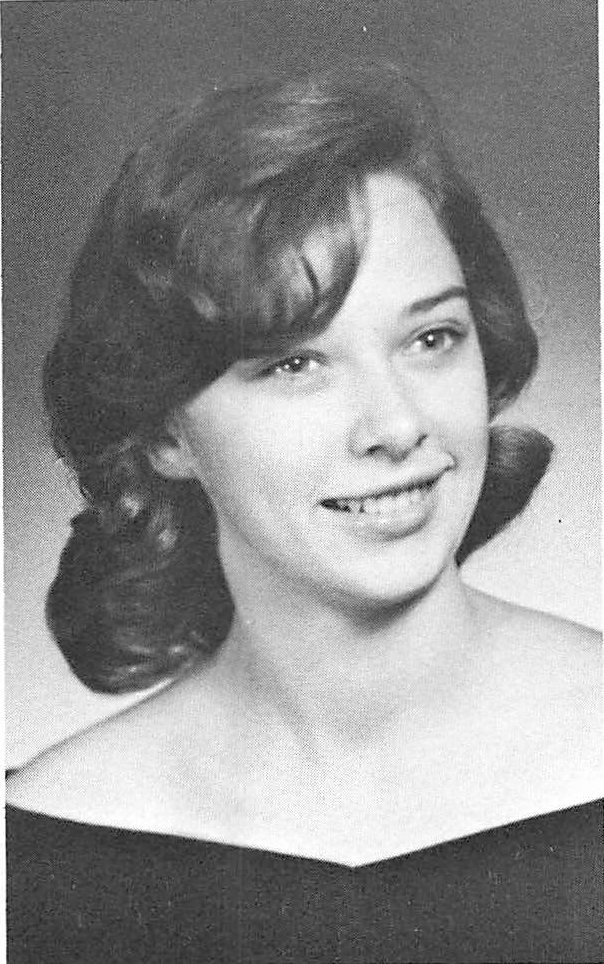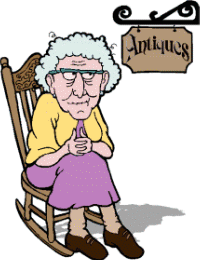 Jane Heydt-Morris
Witte Dr RD#5 Box 363
Middletown NY 10940

Outdated! Need Update!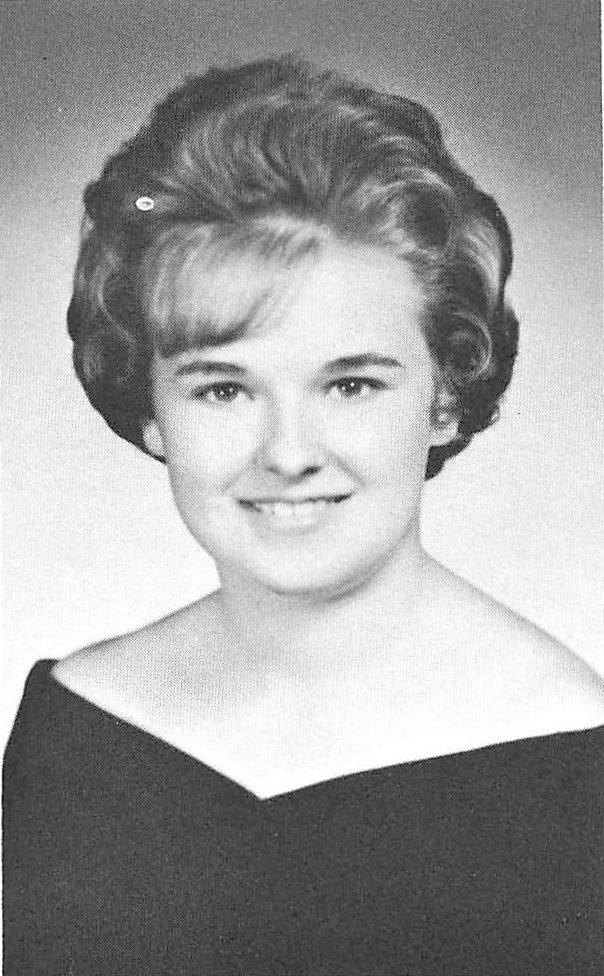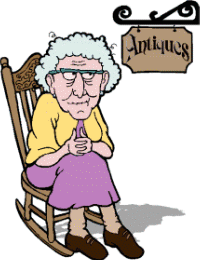 *Karen Horton
172 Stafford Rd.
Holland MA 01521
413-245-3000
colkaren@samnet.net


UPDATED 2012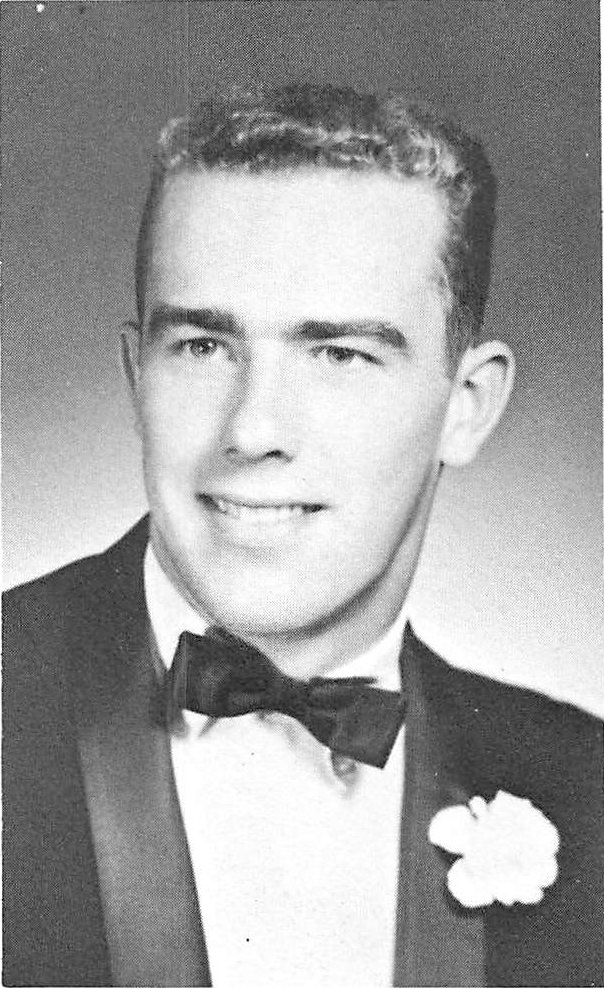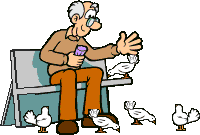 Richard "Dick" Hostrup**
530 Rutile Dr.
Ponta Verde Bch FL 32082
#904-285-6328
hostbenz@comcast.net


UPDATED 2012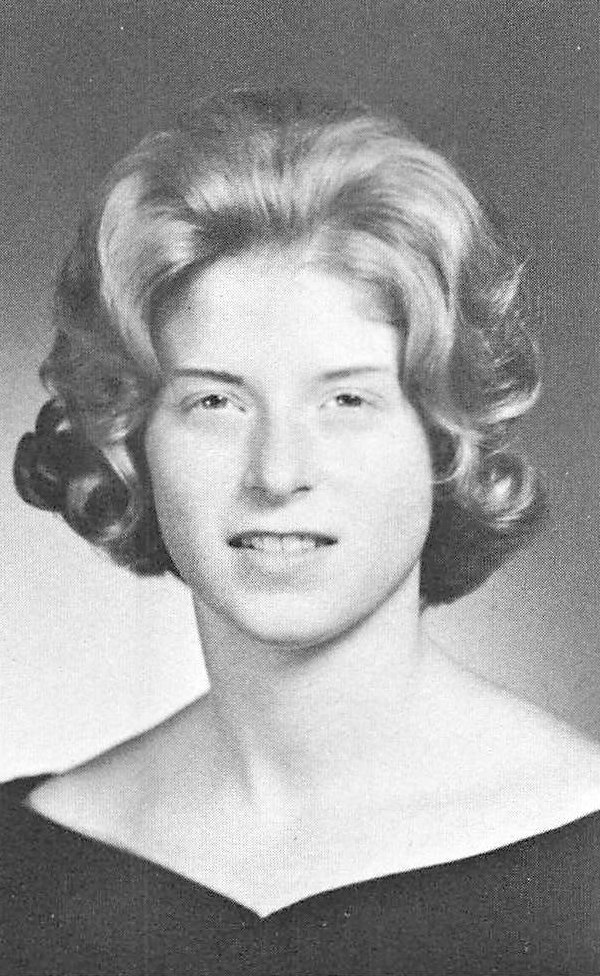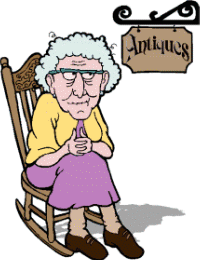 Karen Huebner-Ultzinger
Skidaway Island, GA
k.utzinger@comcast.net


UPDATED 2012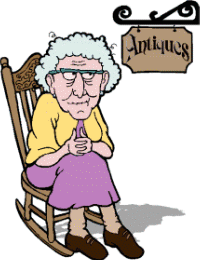 Elanor Hutton-Harris
2310 W 76th Ave
Philadelphia PA 19150
#215-927-7063

Outdated! Need Update!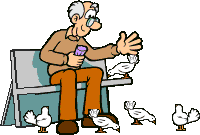 John "Butch" Hutton
927 Cushing Place
Plainfield N.J. 07062

Outdated! Need Update!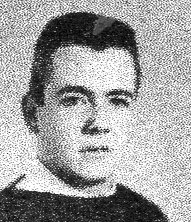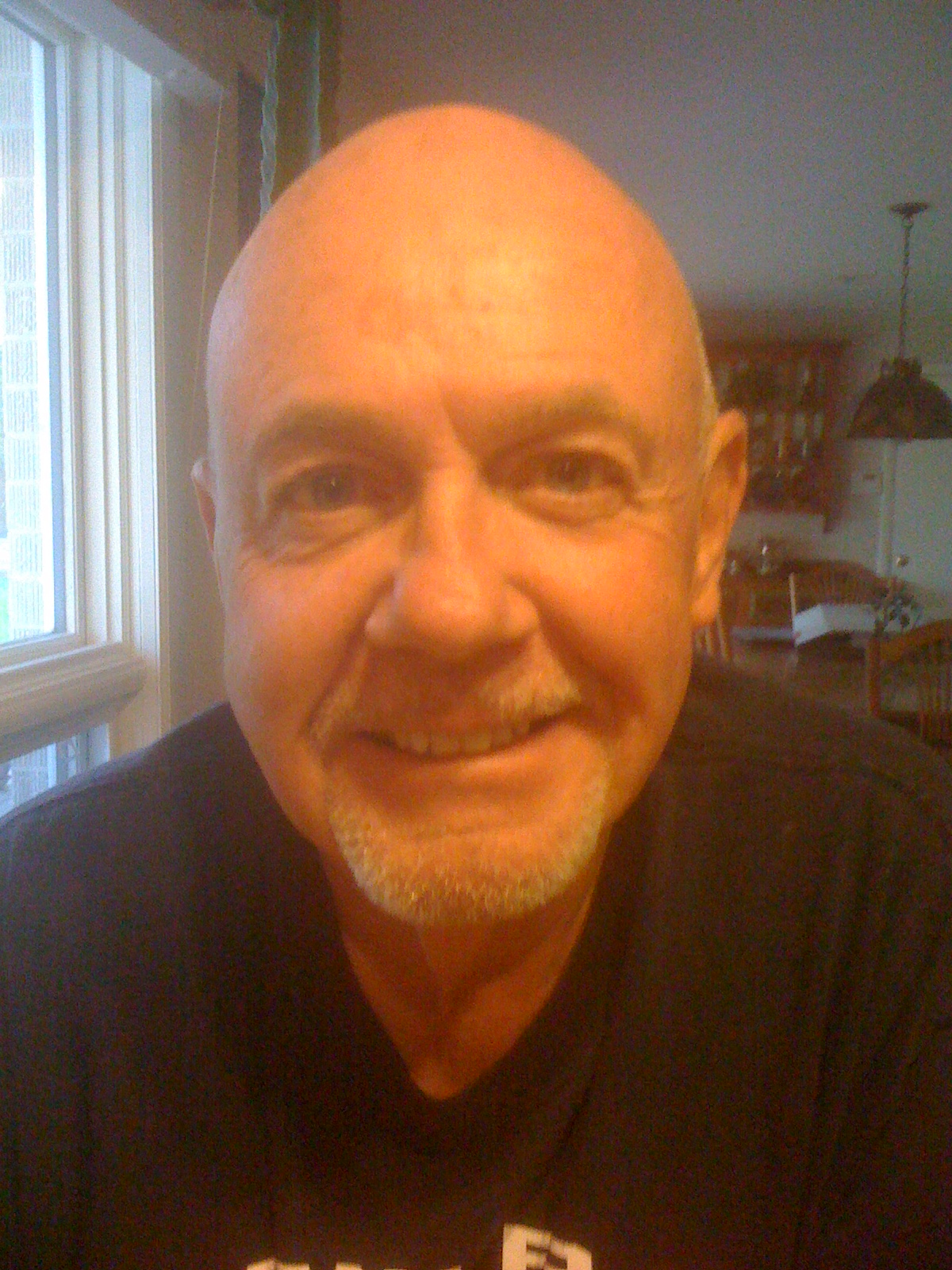 Jim Hyman
1025 Jupiter Drive
Colorado Springs, CO 80905
Home phone: 719-447-9730
Cell: 719-351-8153
bumpanana1@comcast.net
Jim was awarded a football scholarship to Holy Cross College in Worcester,
Mass, and attended graduate school at the U. of Colorado.Jim married Barbara
June 1, 1968 and have three children, Nancy, Todd, and Christine, and eight
grand children: Dylan; Kyra; Molly; Katie;Cody: Zaydee;Christian and Trevor.
Jim was in retail management from 1968 - 1977; Real Estate brokerage and
development from 1977 - 1987; Health Care (Vision and Dental) from 1988 to
the present. Jim retired as the President of Specialty Products from WellPoint/Anthem
in 2006 and started my his business in 2008.
Jim enjoys golf, travel and when asked for something to boast about Jim writes:
Mostly my kids and grandkids, but, believe it or not I was a guest (through my brother)
of ESPN at this years Super Bowl and watched Eli and the Giants beat the Patriots from
the ESPN Luxury Suite while sitting with Eli's family (mom and dad Archie and Olivia;
brother Cooper and family; and Eli's wife and baby daughter. An unbelievable and
unexpected experience."

updated 2/12/2012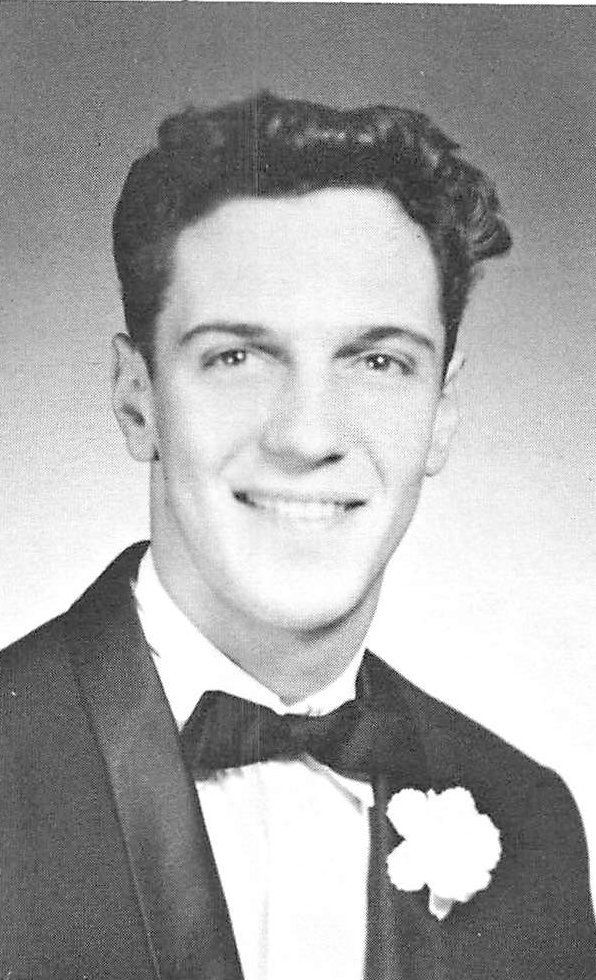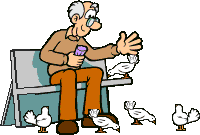 Ronald "Ron" Jecker
522 Lmecrest Rd
Newton N.J.07860
#201-383-2249
v_star@nac.net


UPDATED 2011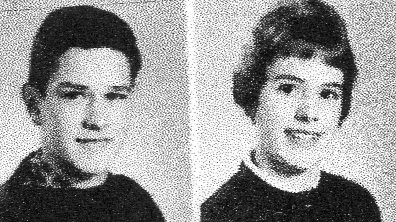 Ralph Jordan
10246 Dunfries Rd
Vienna VA 22180
703-938-2792

Virginia "Gigi" Jordan-Atkins
gigi.atkins@phrinc.com
Ralph and Gigi moved after freshman year.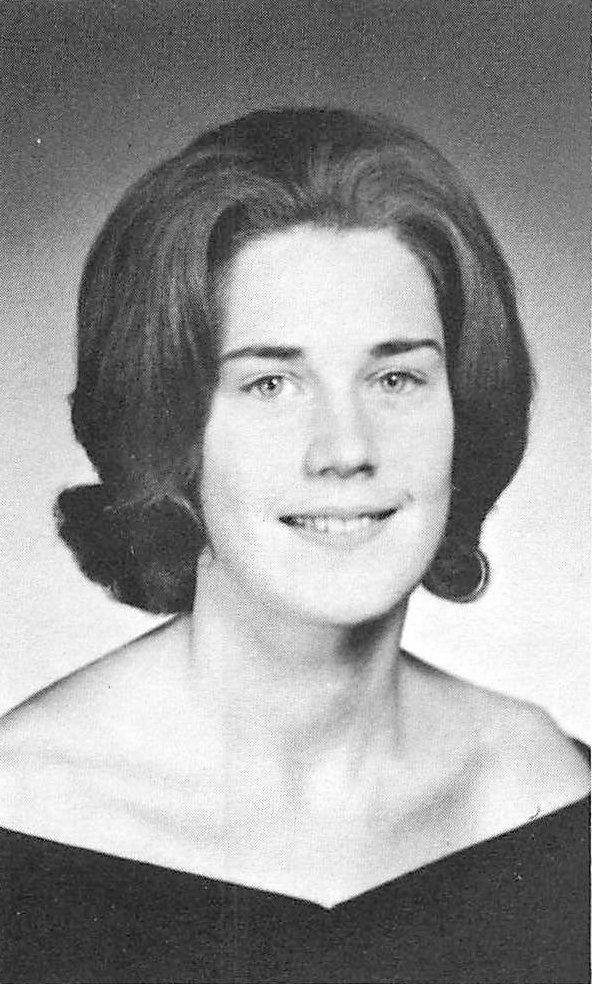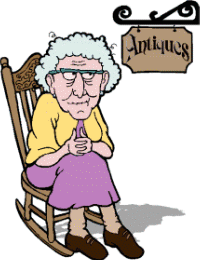 Linda Jordan
40 Commonwealth Ave
Boston MA 02116
#617-266-8093

Outdated! Need Update!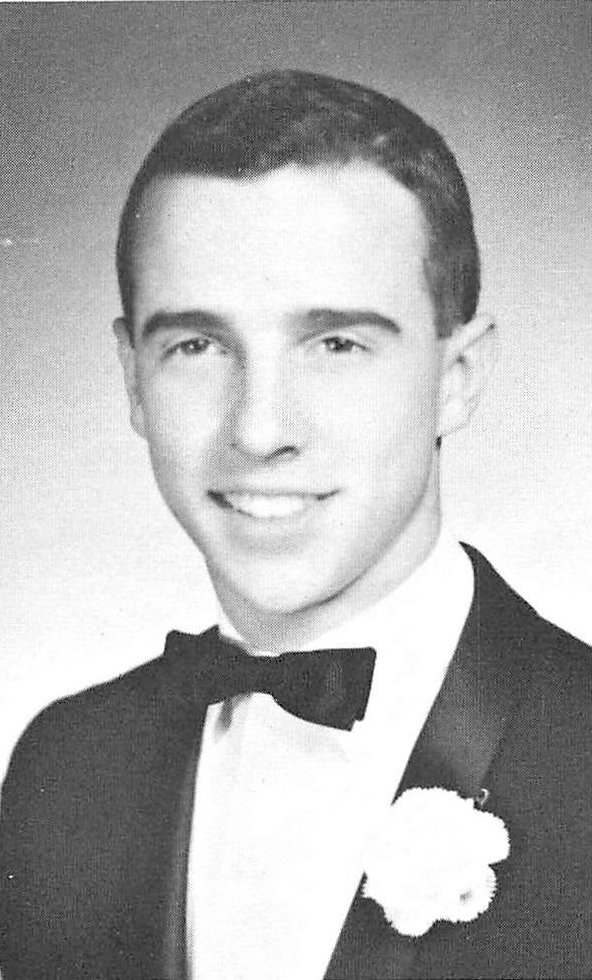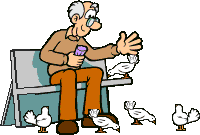 Dr.Michael "Mike" Kaufman
15133 Torrance Branch Rd.
Charlotte NC 28278-5629
gpmonk1@gmail1.com


UPDATED 2011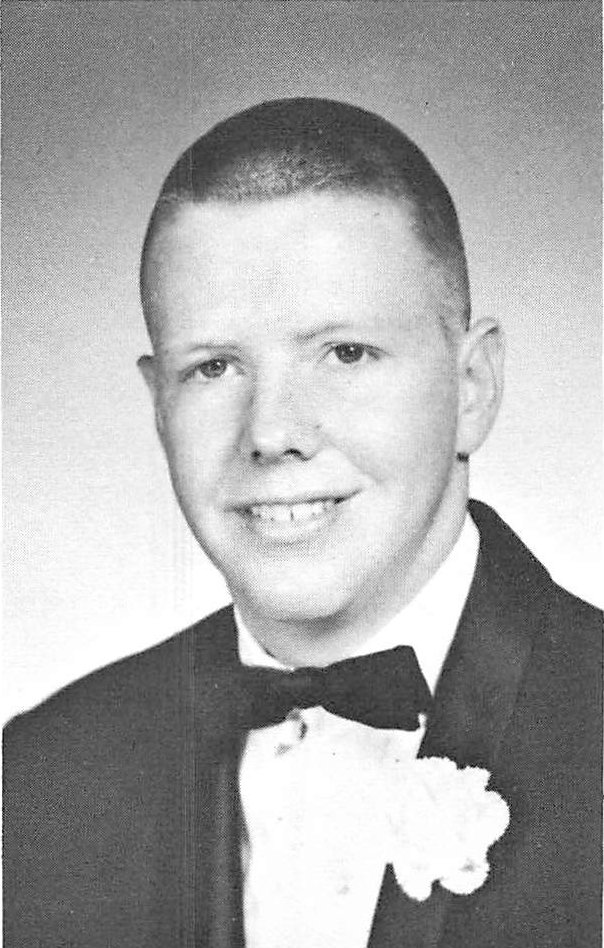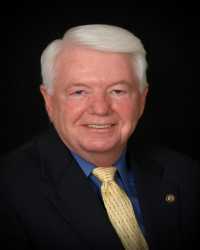 Skip Kelley
16 William St
Westwood N.J. 07675
201-666-3352
mayorskip@hotmail.com


UPDATED 2011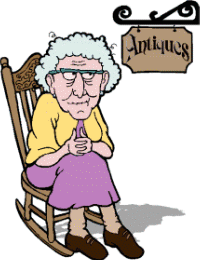 Monika Kietzman
Star route 1
Box 3 Rt 38
Sloansville N.Y. 12160
#518-868-2758

Outdated! Need Update!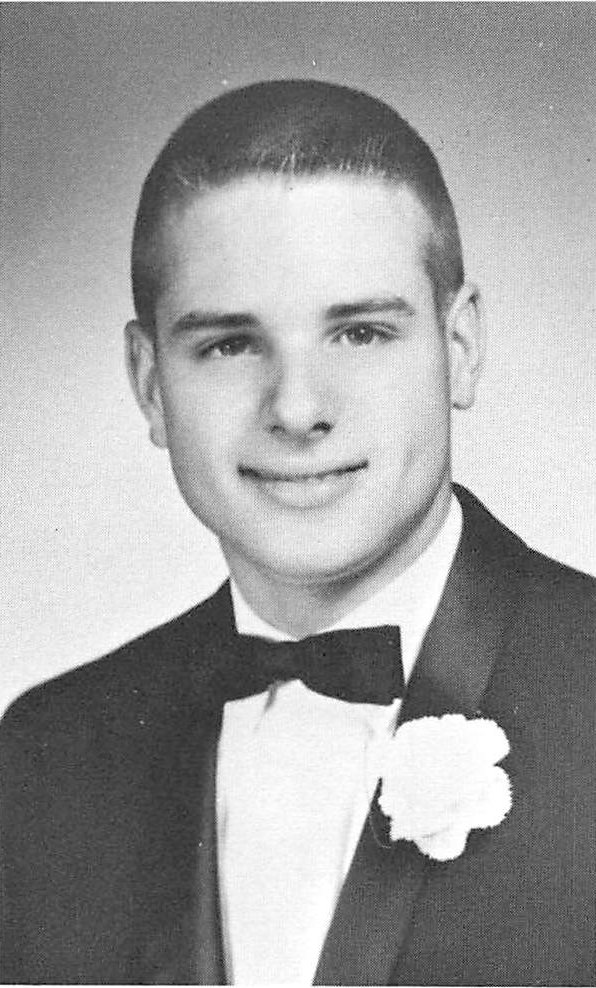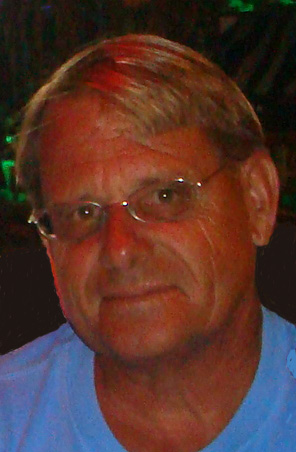 Robert "Bob" Kiehl
12168 Kircbrook Dr.
Saratoga CA 95070
1-408-253-8598
bob@murphyslawpub.com


UPDATED 2012






Gloria Klaschka-Abrams-Pease
1040 Violet Ave #29
Hyde Park N.Y.
845-229-1513
gloriadianne2945@yahoo.com



UPDATED 2011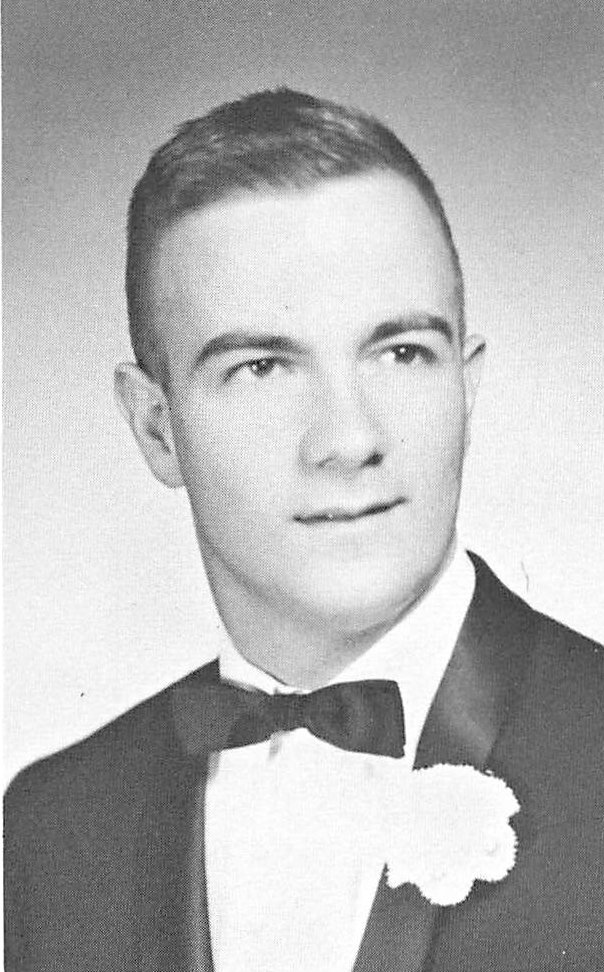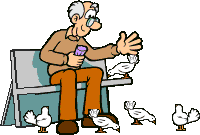 Arthur "Art" Klein

art_klein@yahoo.com


UPDATED 2011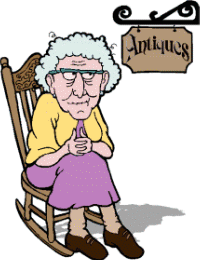 Carol Kowalcyk-Garmendia
1495 Ratzer Rd
Wayne NJ 07470
201-790-1725
GarmendiaC@aol.com


UPDATED 2011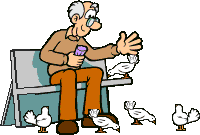 Dennis "Killer" Kowalski
145 E Village Rd
Tuxedo NY 10987
845-709-3257
bettydkowalski@gmail.com
Updated 2012!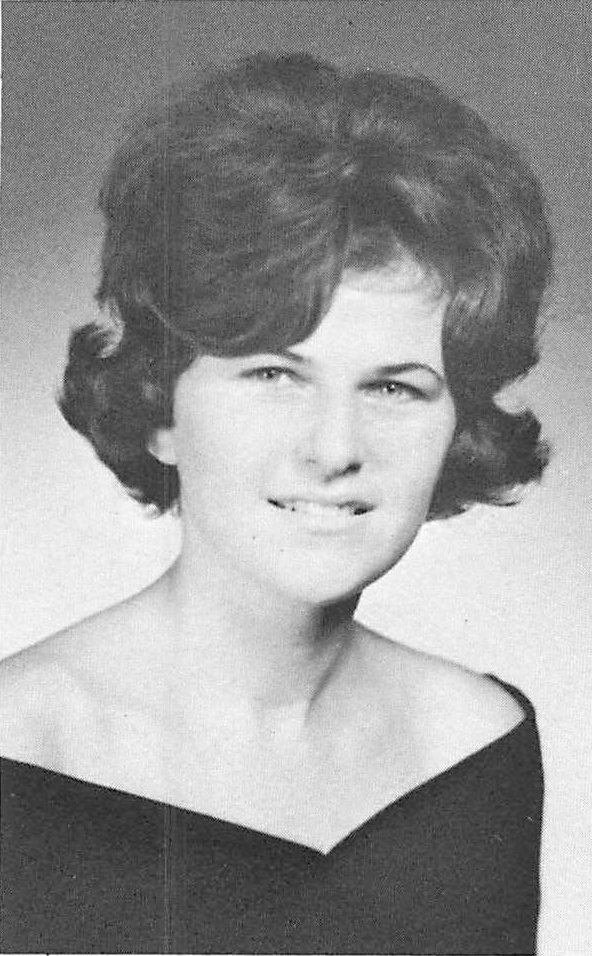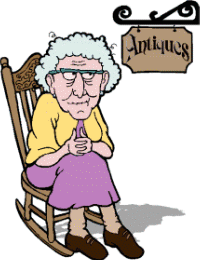 Barbara "Barb" Koehler-Franicola

Barbara has been found! She is in the process of re locating.
Waiting for her new contact information.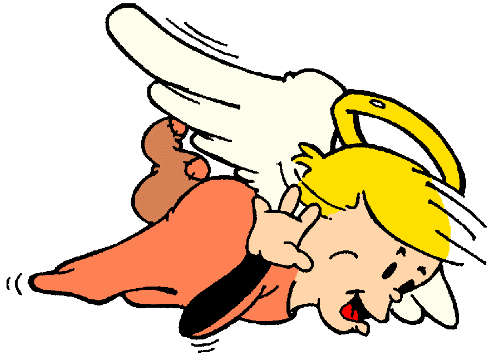 Kenneth Lentz
Deseased
Please visit:
"My Heavenly Year Book"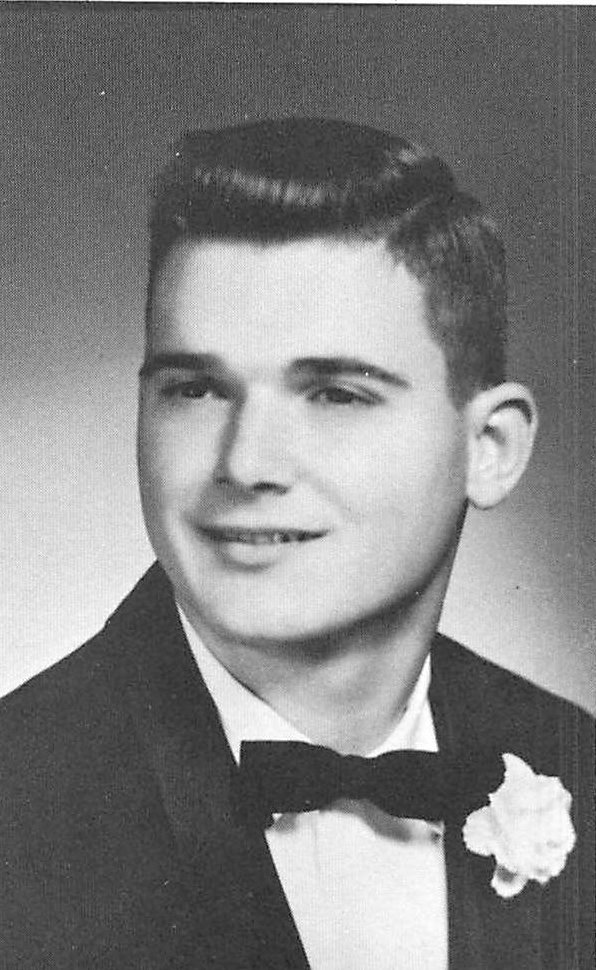 Barry Lewis
108 Mansfield Rd
Mineral, VA 23117
504-894-8260
baronlew@yahoo.com.


UPDATED 2011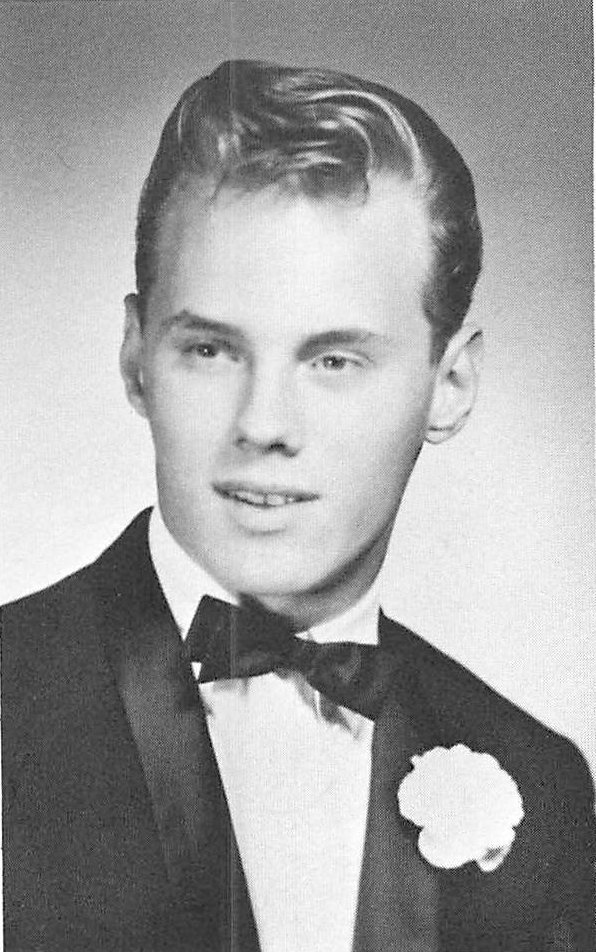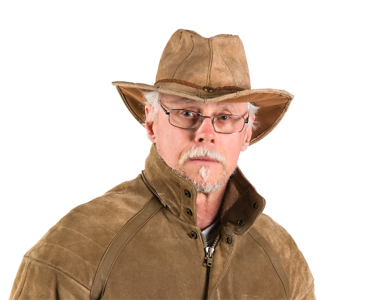 Sam Linville
sam.linville.photography@gmail.com
visit Sam's website:
samlinvillephotography.com
Taken from Sam's web site:Apparently photographers, and artists are expected to provide some information
about themselves. Very well then, I'll try to not buck convention, too much. While some paths are easier, and
more conventional, as long as the path is forward, and does no harm, we will have different, and exciting stories
to share. I have jumped out of perfectly good aircraft in the dead of night with darkness obscuring any hope of
seeing where I was about to crash. I have been thrown off a perfectly good boat a mile off shore with small craft
warnings in place, and yes once again, in the dead of night. I have handled high explosives, and yes sometimes
in the dead of night. I have swum in rivers with ice floating by. I have slept in swamps, and 15 feet of snow.
After reading what I just wrote, I want to clearly state for the record I am not now nor have I ever been, a
vampire. I have driven race cars on Laguna Seca, and Sears Point Raceway. I have ridden my Harley across
the United States from the Pacific to the Atlantic and up over the great lakes in Canada. I have owned my
own business, and managed some for others. I have worked in high tech, and low tech. I am uniquely me.
If you look through my work you will quickly see I am somewhat eclectic. Some may say focus young man
focus! But after careful thought I have concluded that I sincerely enjoy the eclectic aspect of my work. It
affords me the diversity, and freedom to pursue any direction that looks interesting, or inspires me.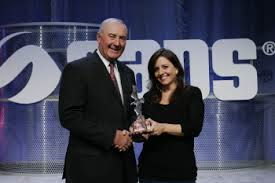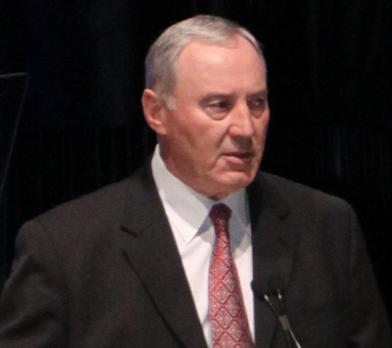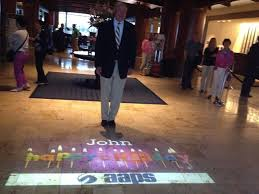 John Lisack
12039 Stoneford Dr
Woodbridge VA 22192
#703-491-2317
lisackj@aaps.org


UPDATED 2012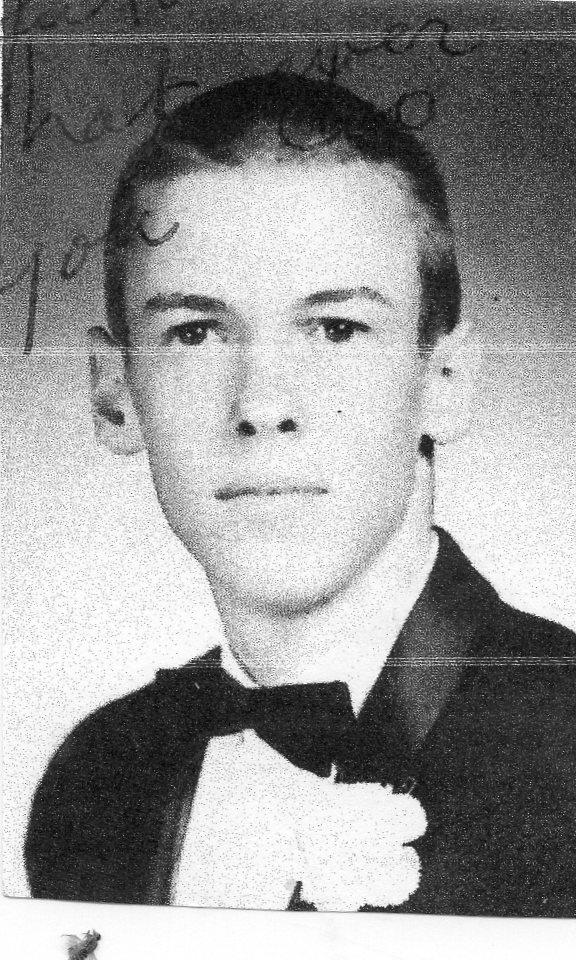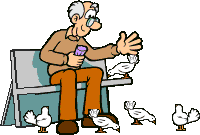 Harold Luce
Alabama (?)


ANYONE KNOW WHERE HAROLD IS?

Need an update!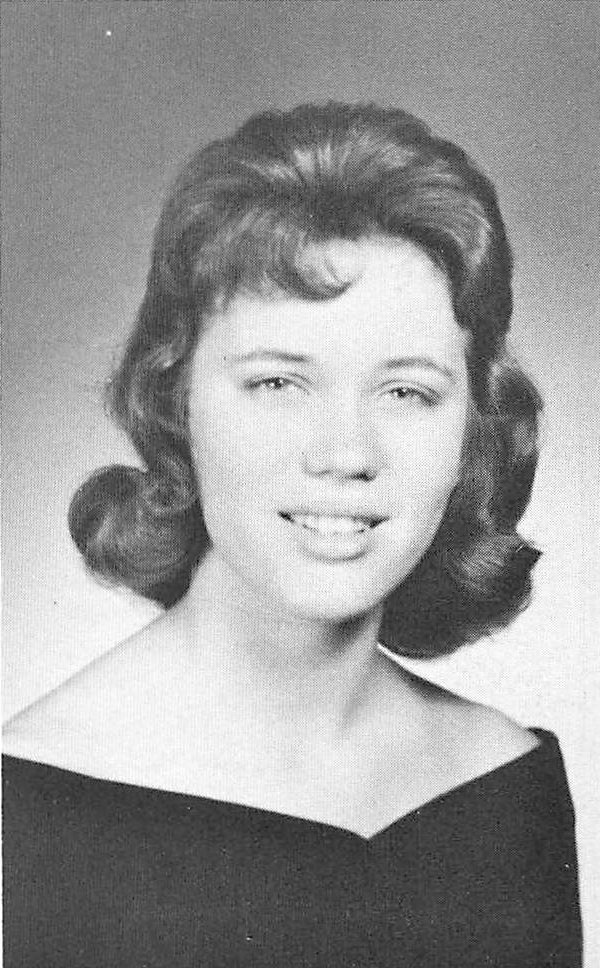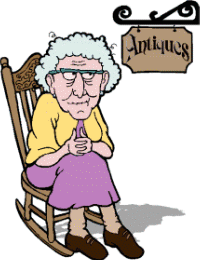 Maria Mankiewicz-Himber
125 Brakeshoe Place
Mahwah, NJ 07430
Phone: 201-529-2466
himberfamily@aol.com


UPDATED 2012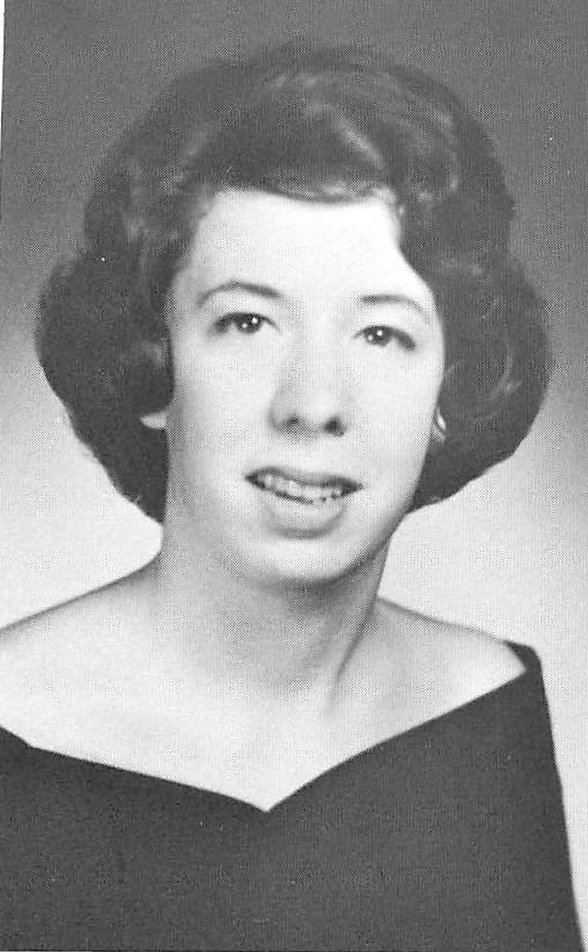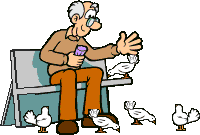 Patricia "Patty" Martin-Gilshian
2008 Cara Cara Dr
New Bern North Carolina
28560
352-288-4564
pjgilshian@gmail.com
updated 2/14/2012!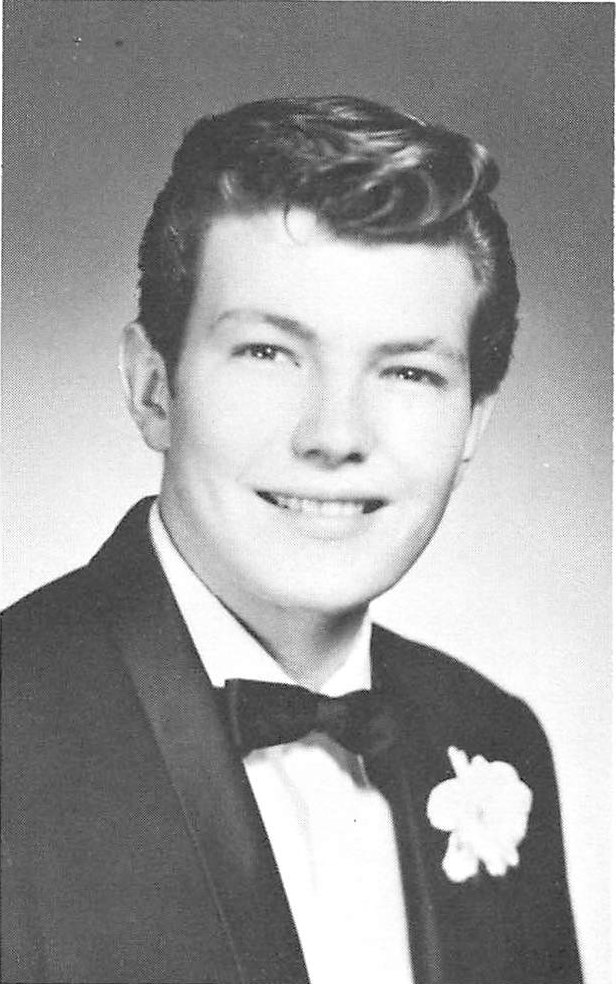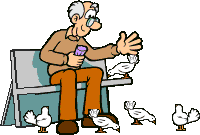 Pete Mattes
10 Carnot Ave
Woodcliff Lake NJ 0765
201-391-7606
primepro@verizon.net


UPDATED 2012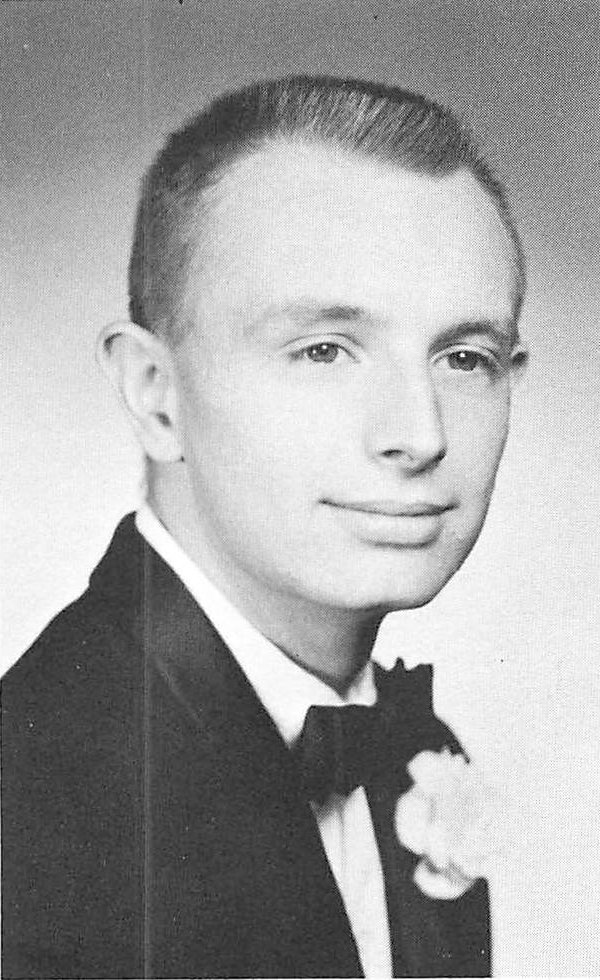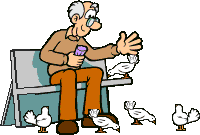 Allen Mac Adam


ANYONE SEE ALEN?

Waiting for an update!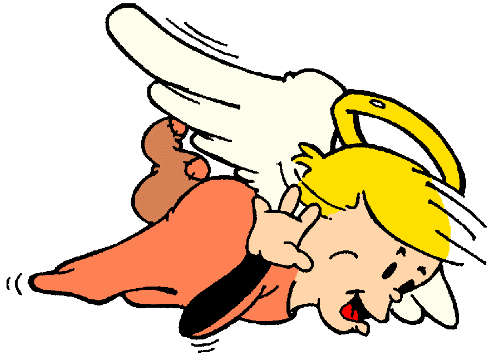 Jay L McEvitt
Jay is deceased. He passed February 19th, 2006.
*Please visit:
"My Heavenly Year Book"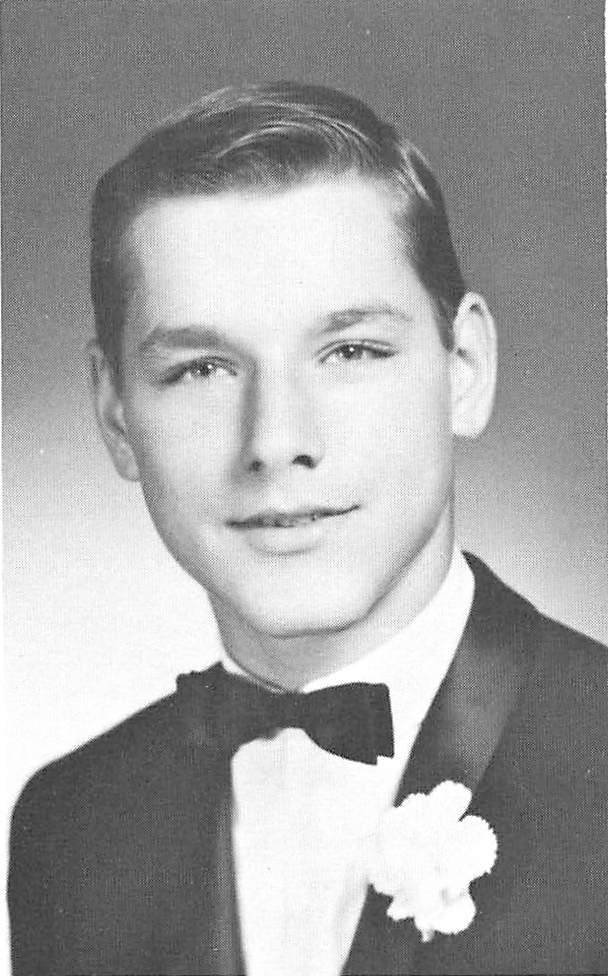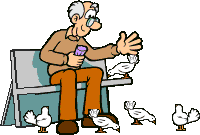 Edward-Mathew FSC-Michelini
106 Third Street
Towanda, PA 18848
Phone: 570-265-2113
michelini26@yahoo.com


UPDATED 2011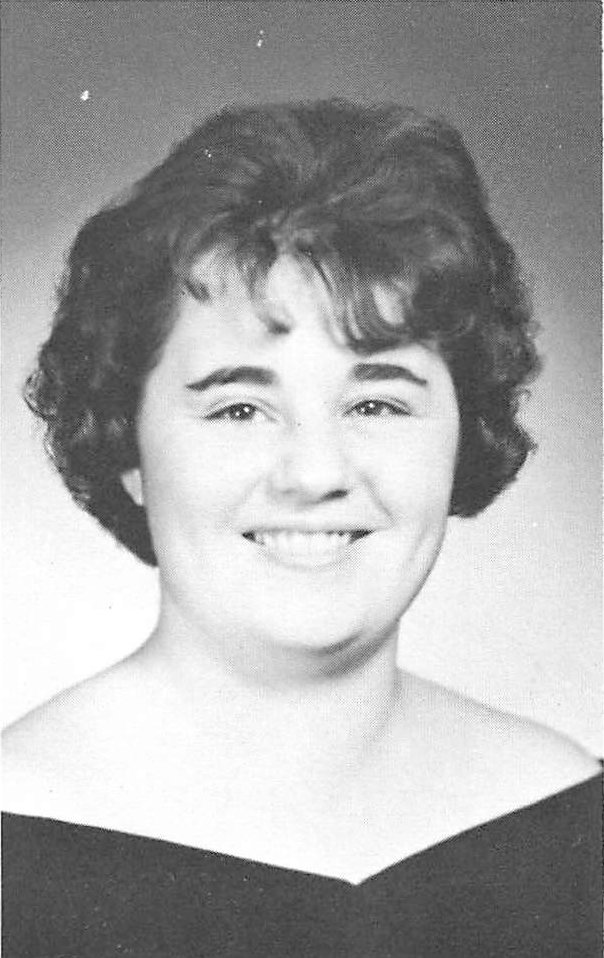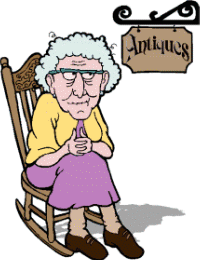 Mary Mihok-Vranesevic
Mary is Deseased. She passed in 2007
*Please visit:
"My Heavenly Year Book"


UPDATED 2011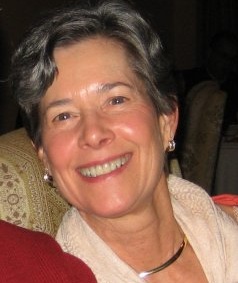 Meredith "Merry" Monaghan-Ettenberg
23605 E. Alder Drive,
Aurora, Co 80016.
merryettn@comcast.net


UPDATED 2011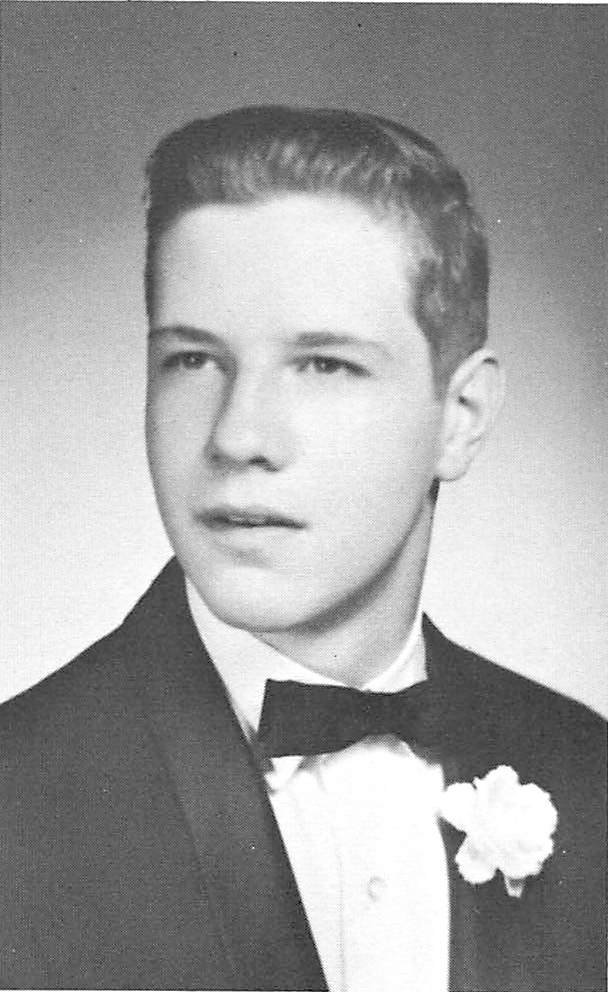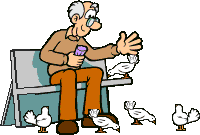 William "Bill" Montevechi
25 Rae Ave
Mahwah NJ 07430
#201-891-4793
no e-mail
updated 2012!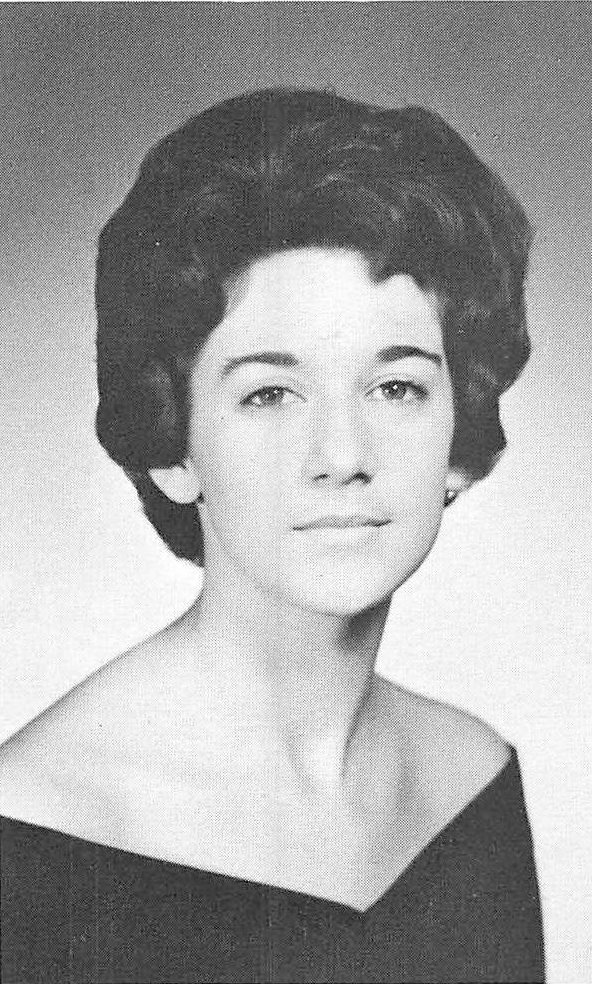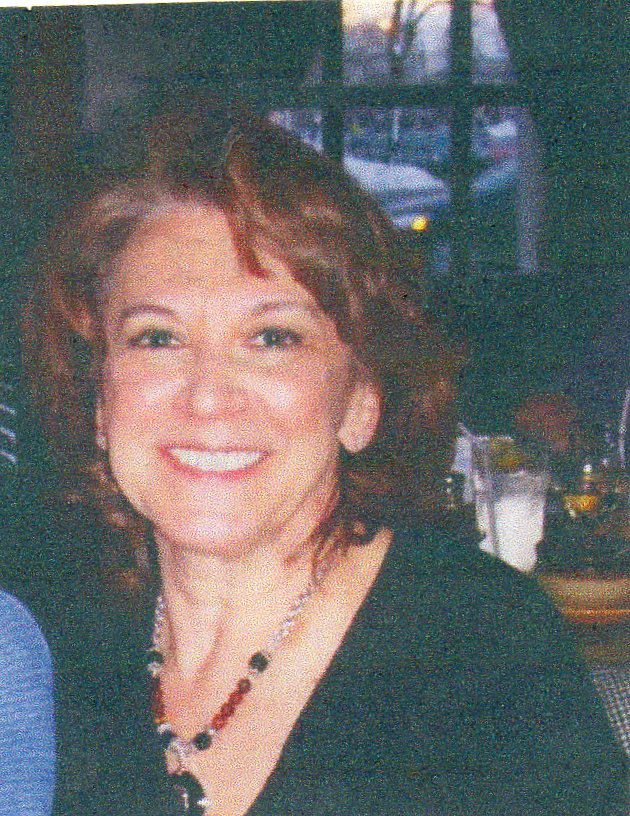 Theresa "Terry" Morra-Gesten
131 Cumberland Court
Wycoff NJ 07481
#201-891-2255
jodisdad@aol.com


UPDATED 2011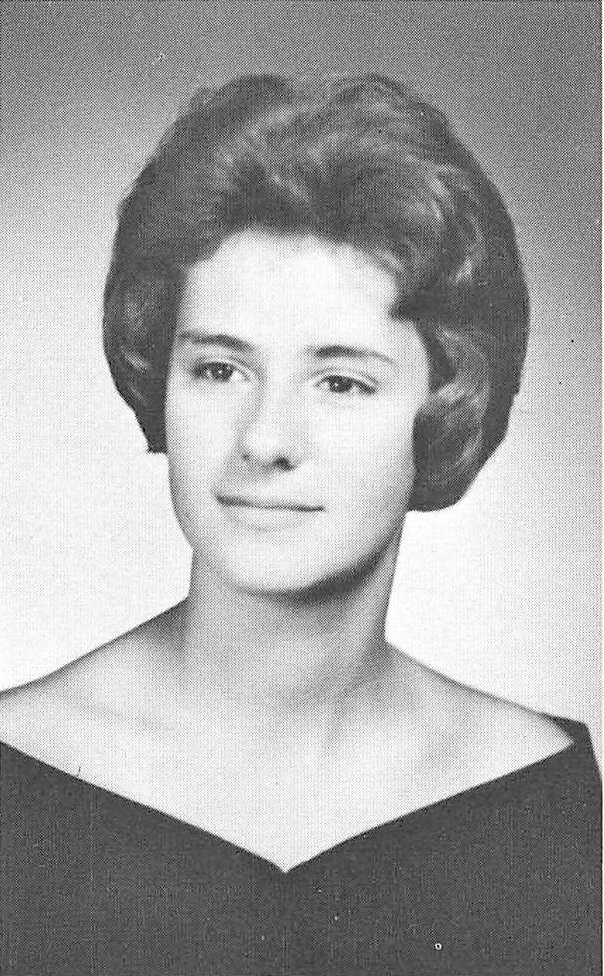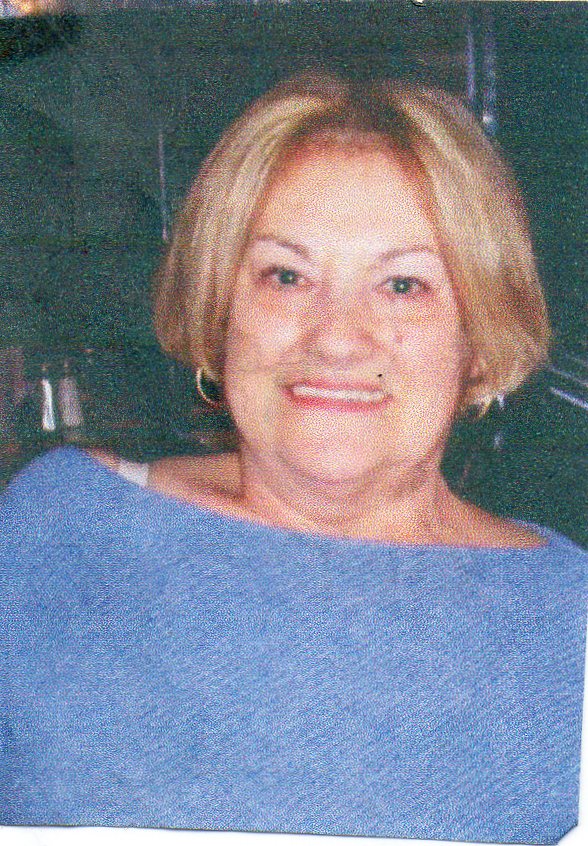 Virginia "Ginger" Morrison
17 Glasgow Terrace
Mahwah NJ 07430
#201-529-3038
gingermahwah@yahoo.com

UPDATED 2011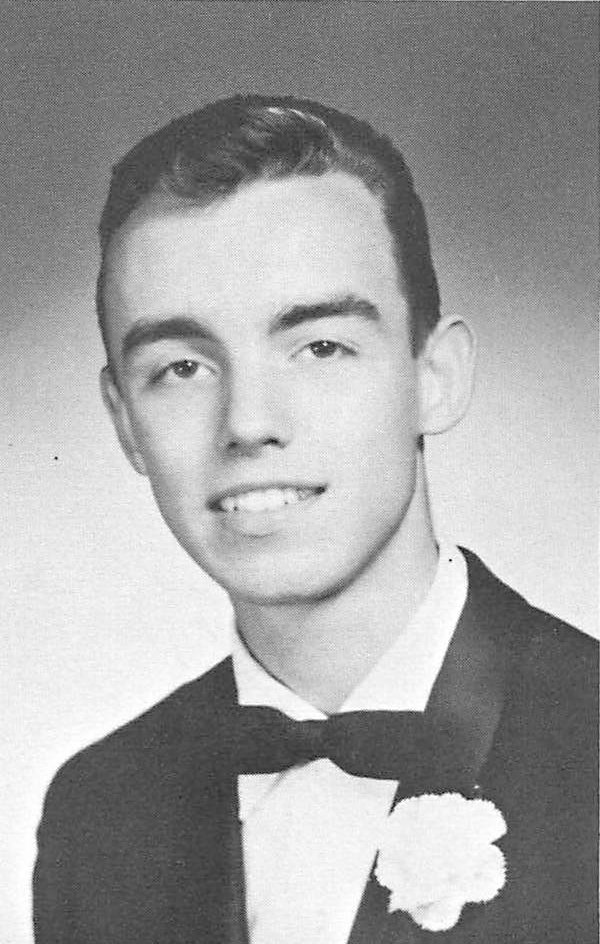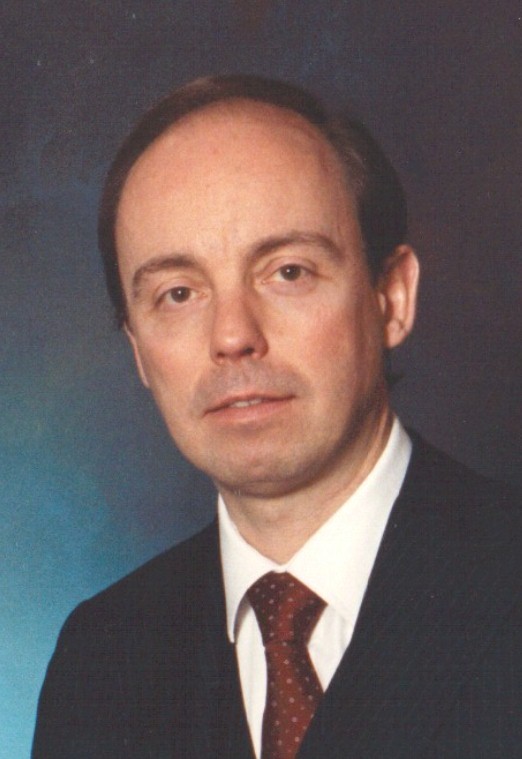 The Rev. Dr. Thomas L. Mowbray
324 Lexington Ave
PO Box 7
Nashua, IA 50658
Phone: 641-435-4301
Email: mowbray@q.com
tom_mowbray@hotmail.com
updated 2/12/2012!!



After graduating from Mahwah High School in 1963, Tom attended the University of Vermont where he studied civil engineering for two years before transferring to Westminster Choir College in Princeton, New Jersey where he studied church music, and graduated in 1969 with a triple major in organ performance, choral conducting and composition, and a minor in voice. While a student at WCC, he performed under Leonard Bernstein, Howard Hanson, Sir Arthur Bliss, Leopold Stokowski, William Steinberg, Roger Wagner and Sir Malcolm Sargent, among others. At Westminster, he studied organ with Dr. Donald McDonald and Dr. George Markey, and composition with Warren Martin. His senior organ recital was reviewed as "one of the highlights of our school year." His private organ teachers were Louise Clary, Earl Goodwin, and Virgil Fox, with whom he studied for six years.

Following his graduation from Westminster, he played the organ for the graduation ceremony of Princeton Theological Seminary at the Princeton University Chapel, after which he immediately departed with the PTS Choir, as their accompanist, under the direction of Dr. David Hugh Jones, on an eight-week tour of the Midwest, Northwest, western Canada, and Alaska.

When he returned from Alaska, Tom moved to Dover, Delaware where he began his duties as Director of Music and Organist of the Wesley United Methodist Church, with a graded music program consisting of fourteen choirs. Under his direction, the church's high school handbell choir was invited to play Christmas music at the White House in December of 1969. He was the first person to be granted the status of Certified Director of Music in the United Methodist Church by the Peninsula Conference of the United Methodist Church. During his tenure at Wesley Church, which was eventually terminated by a draft notice, he played numerous organ recitals in Delaware and surrounding states. David B. Kozinski of the Wilmington Evening Journal wrote of his last recital, Sunday 11 October 1970, before reporting for active duty in the U. S. Navy:

Thomas L. Mowbray's organ recital at St. Paul's United Methodist Church last night was outstanding for its lyricism, sensitivity in colorful registrations, and musical values.... Mowbray celebrated last evening with a searching program that comments poignantly on contemporary questions with great taste and intelligent restraint, thus doubly underlining his own sensitive, creative, young artistry. Bon voyage to a fine, creative musician.

While attending Boot Camp at the Great Lakes Naval Training Center, Tom was the Staff Assistant Director of the Bluejacket Choir under the direction of E. D. Sandager. After nearly a year of schooling, he was assigned to the Naval Facility at the NATO Base in Keflavik, Iceland as an Ocean Systems Technician, where he remained for the duration of his tour of duty. He also served as Director of Music and Organist of the NATO Base Chapel, and played several organ recitals in Iceland.

On 08 June 1974, Tom married one of his choir members, Mary Katherine McPherson, who was a music teacher at the NATO Base grammar school. The ceremony was held at the beautiful church by the sea in Gardaholt, Iceland. They honeymooned in England and Scotland, and departed Iceland in August of 1974 to settle in Princeton, New Jersey where Tom attended Princeton Theological Seminary. He received his Master of Divinity degree in 1977 and was ordained that May. While a seminary student, he also served as the seminary's assistant chapel organist and choir director first under James Litton and then under Dr. Eric Routley. Thomas received his doctorate from the University of Dubuque Theological Seminary in 1986. While living in Dubuque he was on the faculty of Highland College in Illinois.

Before his retirement in 2001, due to a severe stroke, Tom served churches in New Jersey, Wisconsin and Iowa for more than thirty years as a pastor in both the United Church of Christ and the National Association of Congregational Christian Churches, and as a Minister of Music in several denominations.

He is the author of four books, a writer for professional journals, a published poet and composer, a member of the Sigma Alfa Iota Composers Bureau, and a former member of the American Guild of English Handbell Ringers, the Royal School of Church Music, and dean of the Northern Iowa Chapter of the American Guild of Organists.

Tom and Mary have one son, Allen, who, with his wife, Mary Elizabeth, live in Portland, Oregon.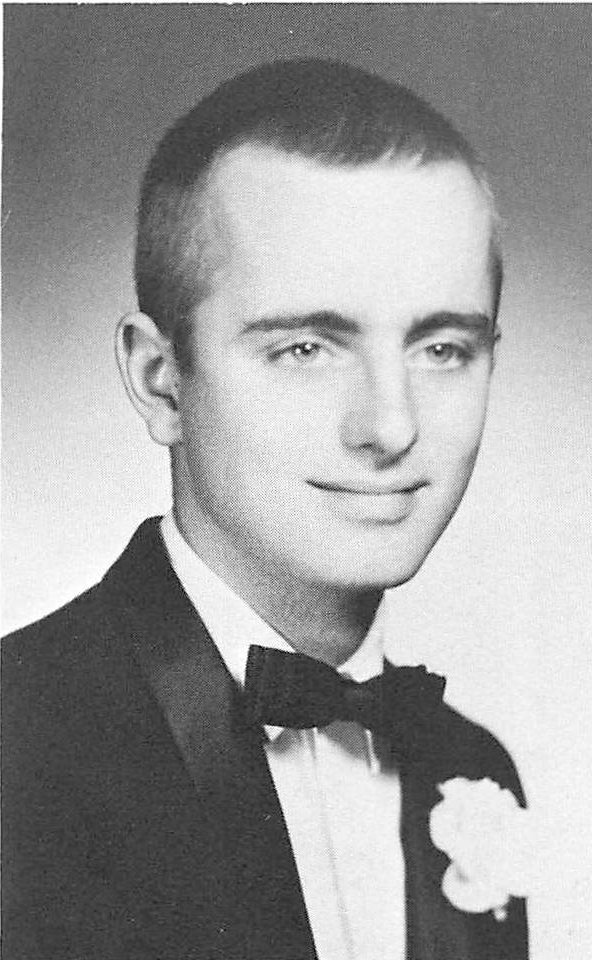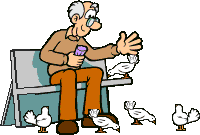 Kenneth "Mousie" Mowerson
28 Brookside Ave
Allendale NJ 07401
#201327-7491

Out dated information. Need update!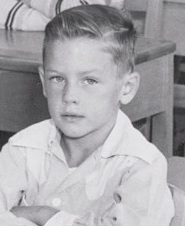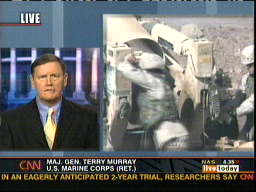 (Major General) Terry Murray

twogreyt@gmail.com
Terry went K-8 at Allendale Public
But graduated Don Bosco HS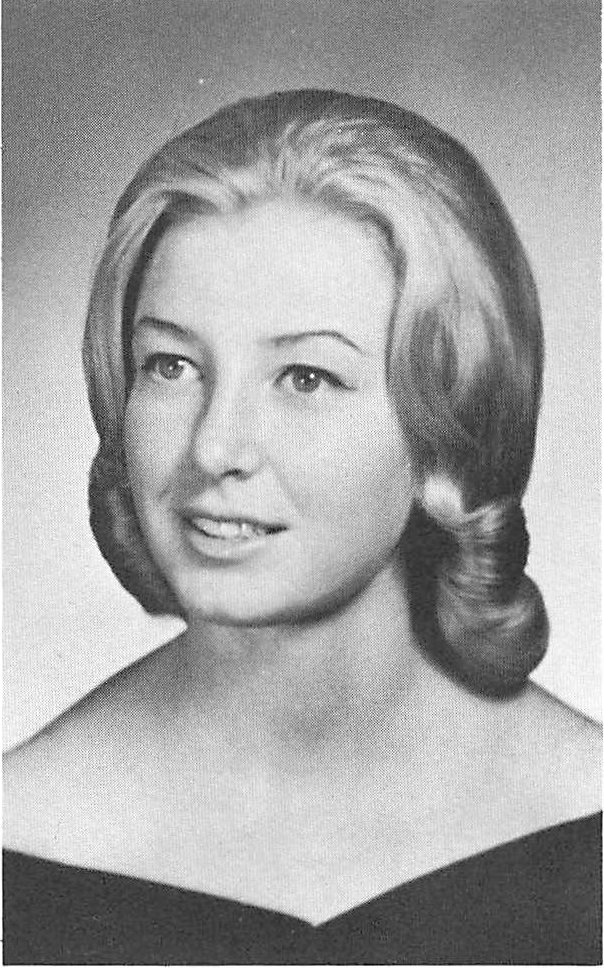 Elsa Ochsner-Hattrich
120 E st rd Apt D3-7
Warminster PA 18974
#215-441-8605
no e mail


UPDATED 2012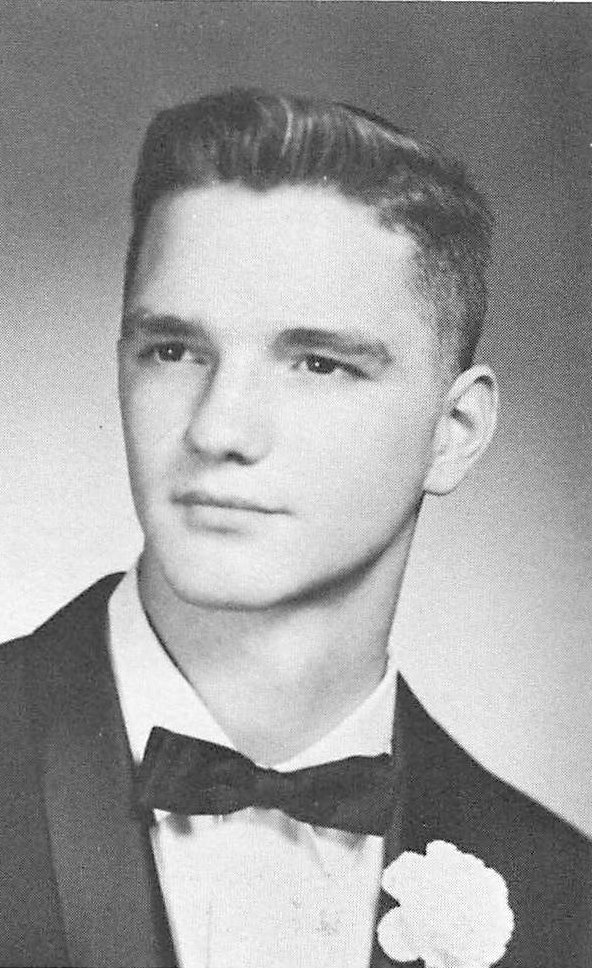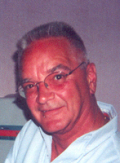 Robert "Bob" Olszewski
1945-2011
Bob is deceased. Bob passed September3rd 2011
*Please visit:
"My Heavenly Year Book"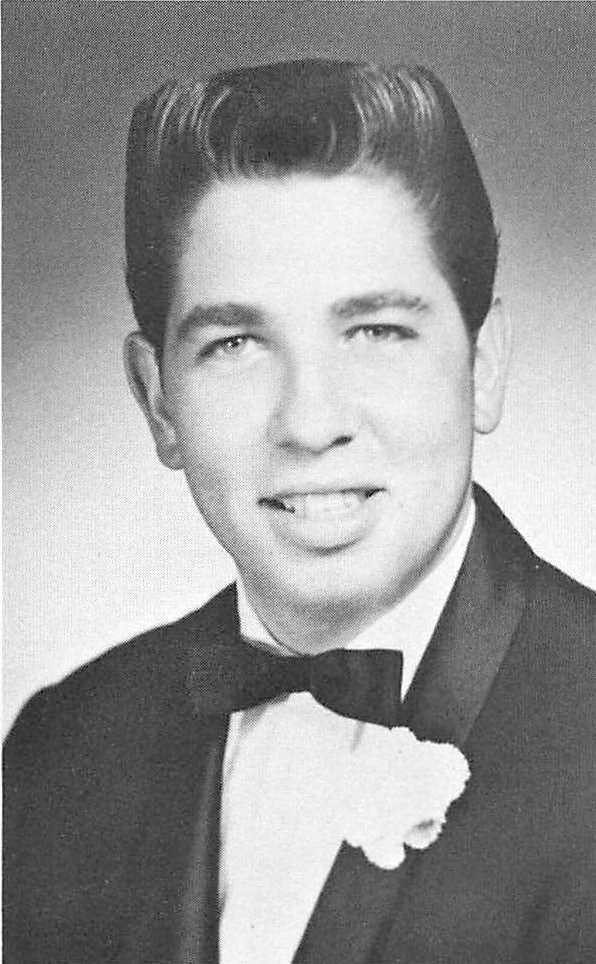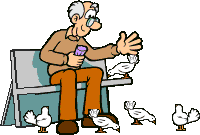 Kenneth "Ken" Osborne
12 Hilltop Rd.
Mahwah NJ o7430
201-327-2670
kandposborne@aol.com

Updated 2012!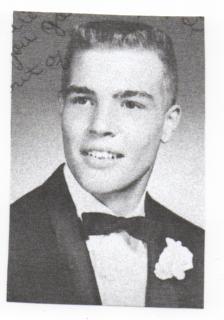 Robert "Ozzie" Osborne
88 Pinehill Rd
Highland Mills NY 10930
rosborne54@optonline.net


UPDATED 2011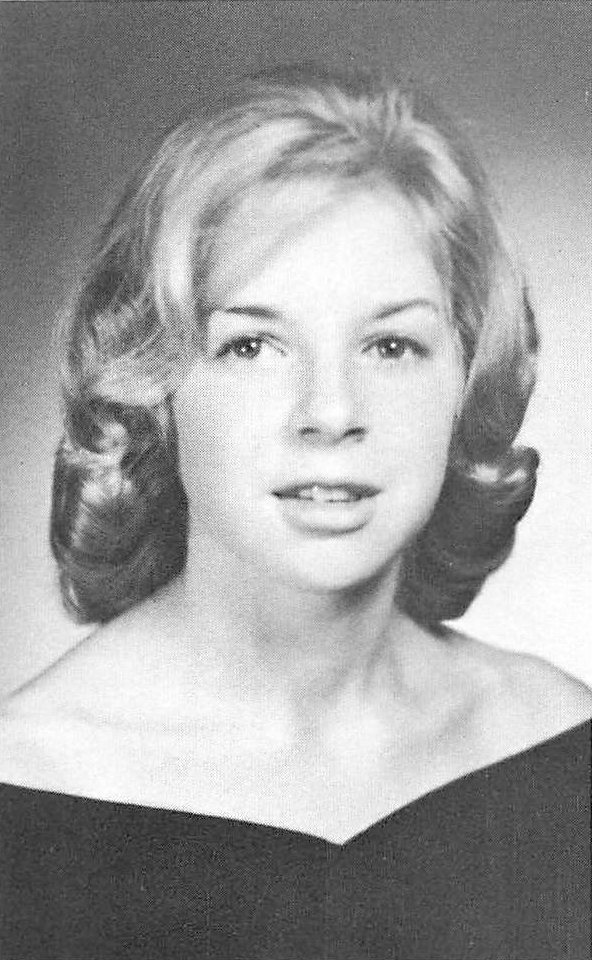 Lynn Pastor-Shaver
9525 N. Capital of Texas Hwy.
#423, Austin, TX 78759
l.pastorshaver@gmail.com.


UPDATED 2011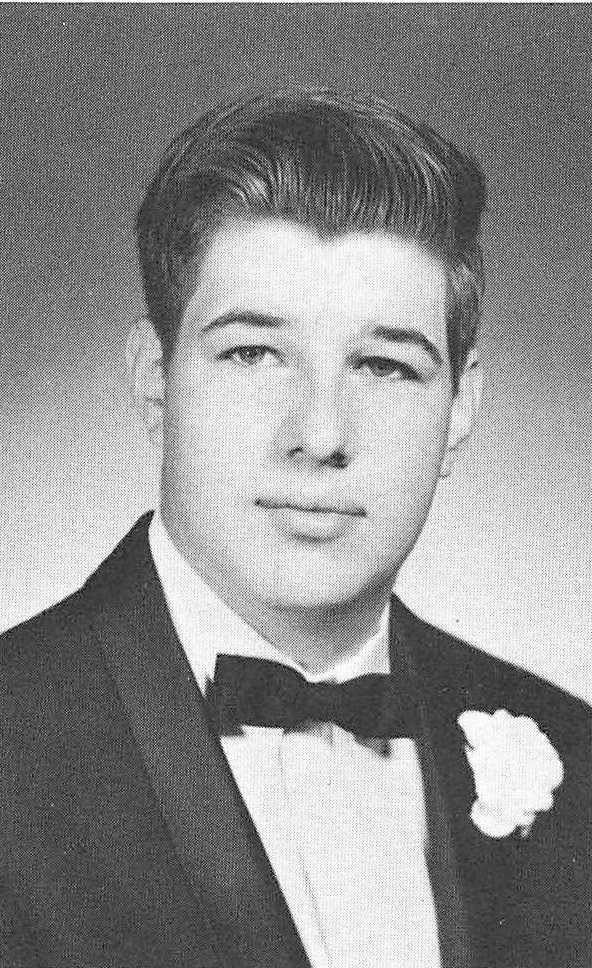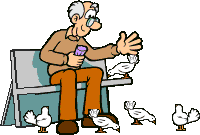 *Gary Paulsen
892 Raccoon Trail
Galva, Kansas 67443
Updated 2012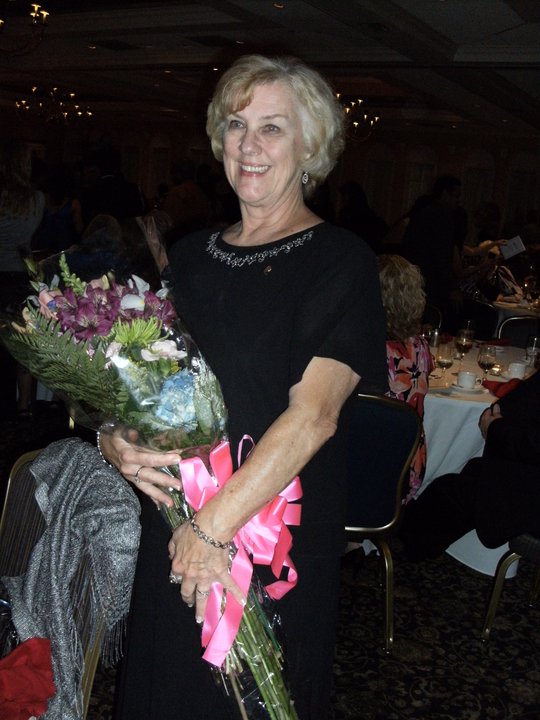 Joan Peterson-Pinkston
1181 Grandview Circle
Royal Palm Beach FL 3341
joanapinkston@att.net
Joan moved from Allendale and didn't finish with us.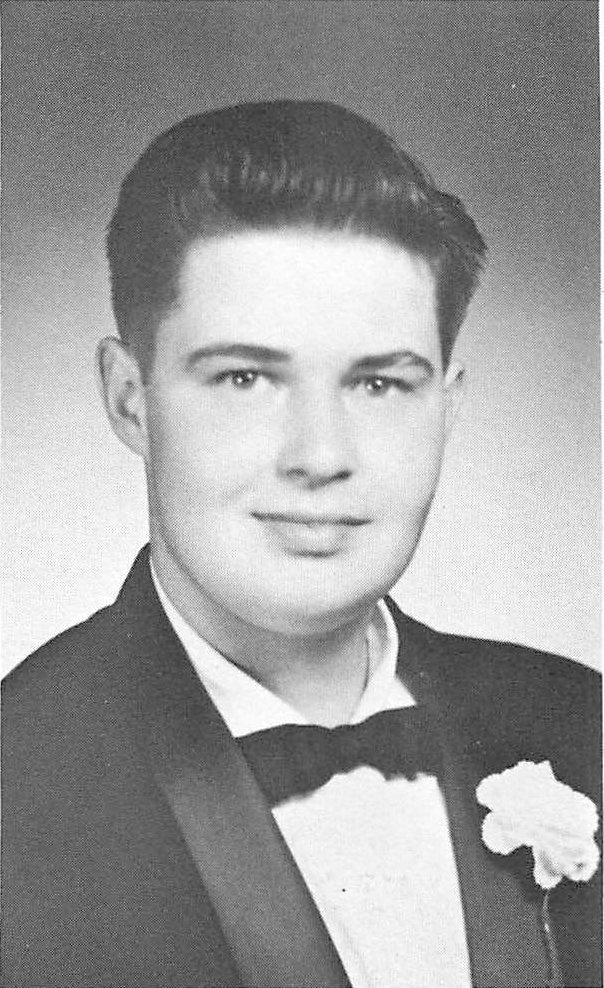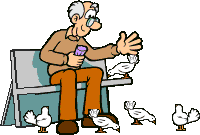 *Daniel "Dan" Phair
214 Russell St.
Islamarado FL 33036
Azischka@aol.com.


UPDATED 2011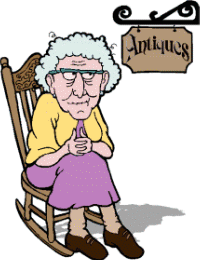 Norma Reggiori-Keosky
Norma Reggiori- Keosky
509 Cape Avenue
Cape May Point, NJ 08212
Phone: 609-884-0848

updated 2/12/2012
waiting for conformation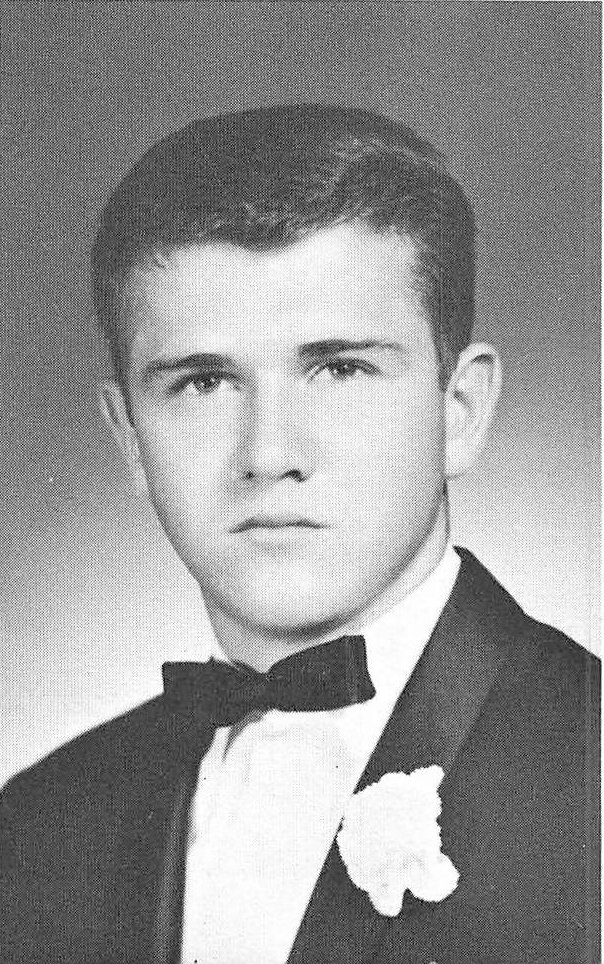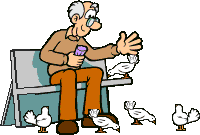 Terence "Terry" Rehill
15124 E Mustang Dr.
Fountain Hill AZ 85268
480-816-1632
Updated 2012!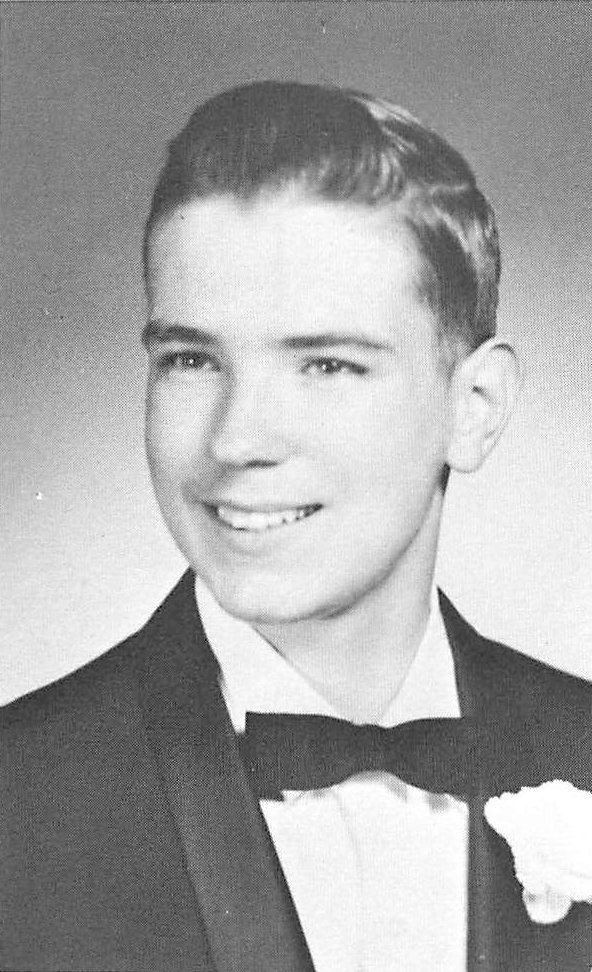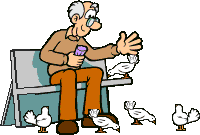 George Richter
George & Christine Richter
1339 Idlewood Rd.
Hardy, VA 24101
540-719-3594
no e mail



UPDATED 2012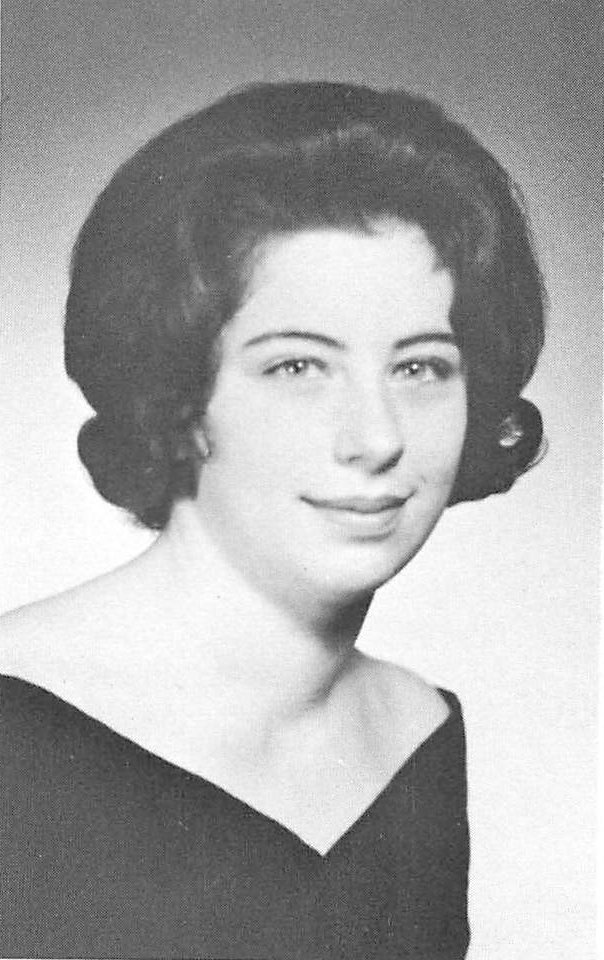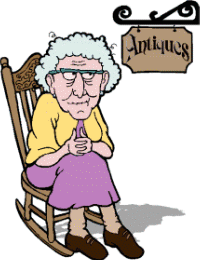 Linda Robson
52 Union Turnpike
Branchville, NJ 07826
Phone: 973-459-2426
no email
Unpdated 2/14/2012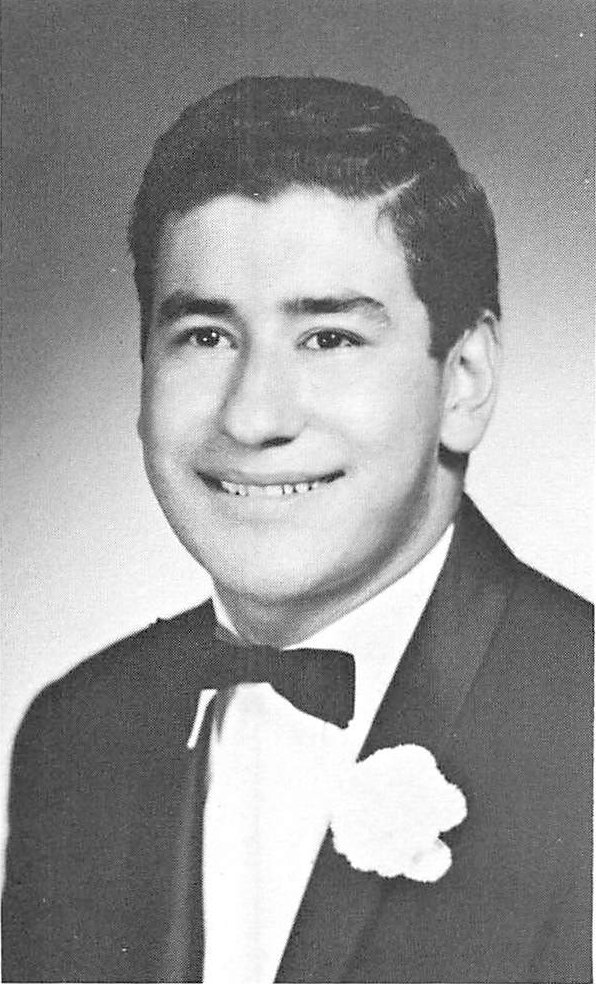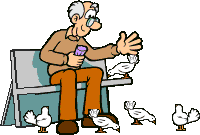 Desiderio "Desi" Rodrigues
12488 Harper St
Spring Hills Fl 32569
#904-683-8965

Need update!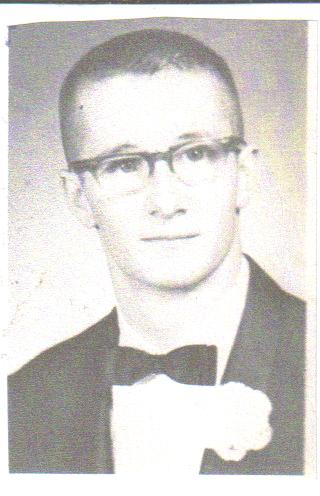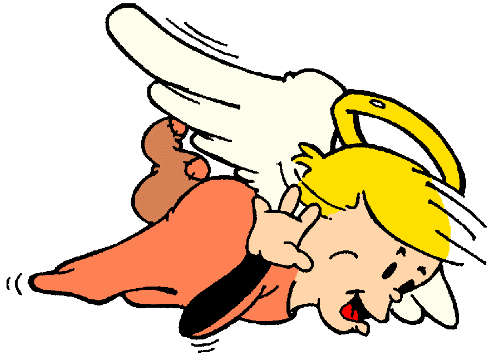 Joseph Walter Rozanski
March 30, 1946 - November 26, 2008

Joe was a graduate of Troy University and a retired SMSgt. from the U.S. Air Force,.
He was married 40 years to Susan C. Rozanski, of Crestview, FL,they had a son Terrance R.
Rozanski from Tallahassee, FL, and two daughters Kathryn L. Rozanski of Tucson, AZ, Meredith
L. Robinson, and granddaughter Britney N. Robinson of Pace, FL,

*Please visit:
"My Heavenly Year Book"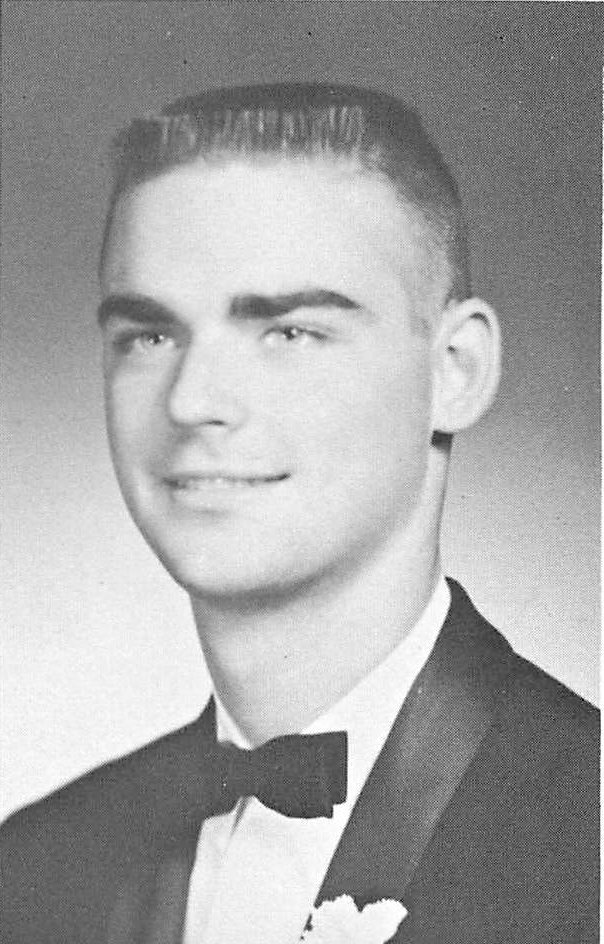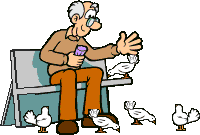 Richard "Dick" Ruble
8345 Carefree Circle
Indianapollis IN 46236
#317-823-1046

Outdated Information. Need update!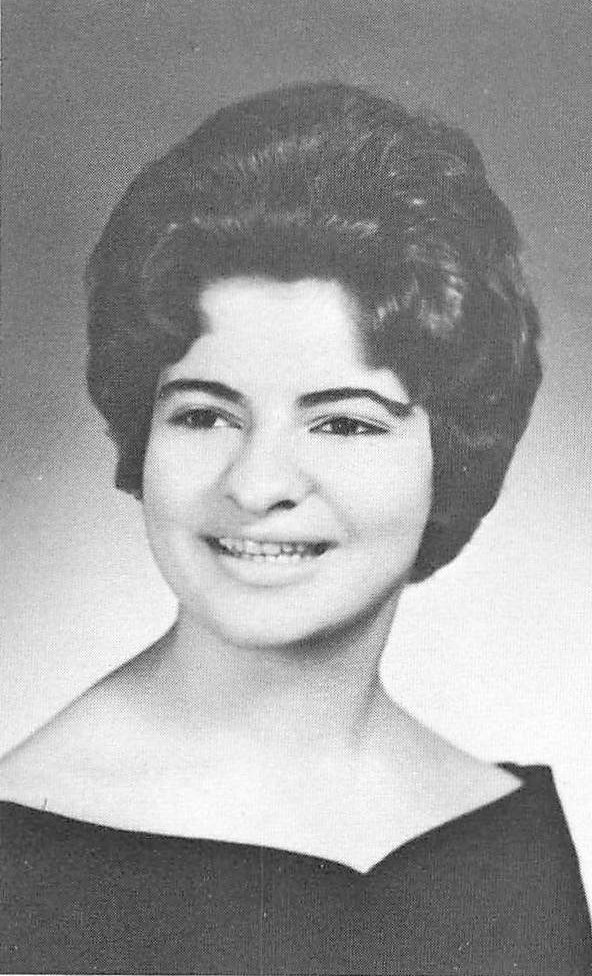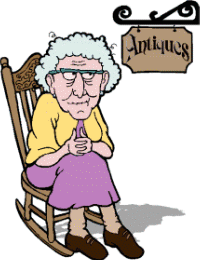 Click Here for
Page Two



++++++++++++++++++++++++++++++++++++++++++++++++++++++++++++++++++++++++++++++++++++++++++ As of February 2012,we have learned that the class of 1963 has produced: a Doctor, Lawyer, and Chief of Police. As well as a Mayor, a Priest, 2 Ministers, a Major General, a bunch of entrepreneurs,a female Yale Professor, Presidents and Vice Presidents of major companies, and an whole alphabet of titles and degrees: CEO,COO,VP,MA,DDS DR. FSC,CNA-HHA RN LPN, MBA,CPA, BS, MS, PhD, and lest we forget the A.B.P.G!! Bob Shaver has set up a "Mahwah" page on FaceBook. Many of our classmates have joined. Please take a moment, go to FaceBook.com, 'friend' Bob and he will add you to our list. Come, join the gang! PRESENTING THE CLASS OF 1963 A-R Sally Ahrens Gorman 501 Inaugural Drive Mount Juliet, TN 37122 615-758-7019 jhngrmn@gmail.com UPDATED 2012 Steven "Steve" Akin 55 Hillcrest Weston MA 02493 Weston Home: (781) 891-4495 Cape Home: (508) 888-9312 Mobile: (617) 850-2272 sp.akin@hotmail.com Steve received a bachelor of arts degree in economics from Ohio Wesleyan University in 1969. He is a graduate of the Managing the Enterprise Program at Columbia University Business School. He also took courses at Harvard, Wharton, Babson, East Texas State, and Wright State. Steve was president of Sprint Long Distance Consumer Services Group. He also served as senior vice president of National Customer Operations for Sprint. In 1987, Mr. Akin was chief operations officer at United Telephone Company Midwest Group in Overland Park, Kansas. Previously, he served as chief operations officer for United Telephone of Indiana. Steve joined Fidelity in 1992 as president of Fidelity Retail Investor Services (FRIS), where he oversaw the representative and automated telephone services for the retail business. From 1995 through 1996, he served as president of Fidelity Retail Customer Development, which had responsibility for the retail distribution channels such as telephone operations, automated services and investor centers. In 1997, Steve was named president of Fidelity Investments Systems Company. In this position, Steve served as the chief information officer responsible for computer operations, global communications networks, and enterprise-wide applications support and development. He also served as chair of the Global Technology Board to provide enterprise-wide coordination of the Fidelity technology community. Steve was named president of Fidelity Capital, the emerging business development arm of Fidelity Investments in 1999. He served as president and CEO of COLT, the publicly traded London-based Pan-European telecommunications company, from 2002 until returning to the U.S. in 2004. He served as executive vice president of Corporate Services overseeing the Legal, Corporate Affairs, Government and Public Affairs, Corporate Business Development and Regional Administration functions of the company until 2005. Prior to assuming his current role in July 2006, Steve was executive vice president for Fidelity Brokerage Company and head of FPI Distribution, responsible for directing the sales and customer service activities of FPI, including Fidelity's national Investor Center network, retail call centers, and online activities. Steve retired in December 2008 as president of Fidelity Personal Investments (FPI), a division of Fidelity Investments, the largest mutual fund company in the United States, the No.1 provider of workplace retirement savings plans and a leading online brokerage firm. Additionally, Steve has served as the president of the Mansfield Symphony and president of the Kansas City Lyric Opera. He is currently the chair of the Kents Hill School board in Augusta, Maine and is the chair of the Boston Lyric Opera. He is on the Board of Directors and on the audit committee of Fidelity Investments Trust Company and on Board of Trustees and on the investment committee of The Harold Alfond Foundation, the largest private foundation in Maine. Steve has been happily married to his wife Jane since 1973. He has two wonderful daughters, Kyla and Sus, A son in law who is the head of foot and ankle orthopedic surgery at Massachusetts General and Harvard and a Grandson, Grayson. UPDATED 2012 William Bill Anderson 3929 Allan Place Sarasota Fl 34241 941-729-2905 billanderson44@verizon.net UPDATED 2012 Donald "Don" Beatty 1945-1963 Don died in a swiming accident while at College in 1963 *Please visit: "My Heavenly Year Book" James "Benny" Bengaff Box 31 Fairfax VT 05454 802-849-6510 no e mail UPDATED 2012 Karen Berlin Terranova 1945-2006 Karen lived in Mahwah but attended Allendale Public school where her mother was a teacher. Karen was a 1967 honors graduate of Radford University, Radford, VA, earning a degree in Psychology. She was the former co-owner along with Carol Doninger, of Help-in-Home Agency, Ocean Township, NJ. She was member of the West Long Branch Sports Association, coaching young girls softball and the West Long Branch Community Center for many years, serving on the Board of Directors. a volunteer fund-raiser for The Humane Society, American Heart Association and the American Cancer Society. She loved gardening and spending time with her dogs. She was married to Patrick V. Terranova, for 37 years and they had two daughters, Julie L. Terranova, Tinton Falls and Jamie L. Terranova, West Long Branch Please visit: "My Heavenly Year Book" Bruce Bernhardt 12 Hamilton Dr. Hewitt, NJ 07421 973-853-7528 joybells@optonlin.net UPDATED 2012 Laurie Beyer-Ridenour 9245A Sockeye Ct. Farwell, Michigan 48622 989-386-7952 dan_laurie1969@hotmail.com UPDATED 2012 Bob Black PO Box 61 Fairlee, VT 05045 802-333-9195 bbsubcon@myfairpoint.net Marcelina Blanco Gibbs 2455E Libra St. Gilbert AZ 85234 408-813-2707 marcygibbs@aol.com Our AFS exchange student. After graduation Marcy returned to the Philippines (as she quoted in our year book,) "to serve her people." No one had contact with Marcy since graduation. After 50 years, and a relentless search through many agencies in the US and the Philippines, Bob Shaver was successful in locating Marcy!! In Arizona no less! Frances Bloomer Pearcy Frances has been located. Her information is not available upon request. Jackie Bowman-Bowns newhome2@optonline.net Jackie moved from Allendale in1957 and didn't graduate with us. Monika Boyens Brackett 48 Holland Dr., Maggie Valley, NC 28751. 828-926-2811. donandmoniKa@bellsouth.net. Updated 3/2012 Grace Briody 1945-2005 Grace lived in Park Forest, Ill. Please visit: "My Heavenly Year Book" Robert Bryan 1944-2002 Bob attended Wagner college but we believe he never completed due to his motorcycle accident in 1965. Bob suffered a serious head injury. We lost track of Bob after the 1975 reunion. At that time he lived in Edison NJ and worked for Okinite Co. in North Brunswick. An extensive search for Bob found him living in Plainfield NJ at the time of his death. Please visit: "My Heavenly Year Book" Mary Bourgholtzer Sullivan 33 Oxford Court Ramsey, NJ 07446 Mary was a Mahwah girl who started out with us but didn't finish. Gillian "Jill" Campbell-Barber-Higgins jilly201@aol.com After graduation I attended Glassboro State Teachers College. I was secretary for a Political Consulting Firm in Edison N.J., real estate agent for L&M Realty of Edison, and owner/operator of Gillian's, a gift and craft supply store in Forked River NJ. For the last 37 years I have been employed by Wakefern Corporation. I married/divorced John and have a daughter, one grandson, a step grandson and step grand daughter and a step great-grand daughter. March 16,2013 I married my High School 'sweetheart' Mike Higgins (MHS '62) and currently reside in Pennsylvania. UPDATED 2013 Joan Chapman Herndon 3513 Lothair Avenue Boynton Beach Fl 33436 kherndon@bellsouth.net. Virginia "Ginny" Cloonan-Seyler 21 White Oak Drive Cabot AZ 72023 501-608-3553 gseyler@yahoo.com Updated 12/2011 James "Jim" Coates 62 W. Hague Rd. Hague, NY 12836 518 543-6449 updated 2012 Joanne Collins 1945-1995 Joanne is deceased Sarah Comley-Derr 4217 Blueflax Dr. Pueblo CO 81001 719-543-0228 no e mail UPDATED 2012 Joyce Consiglio-Miller PO Box 23 Mahwah N.J. 07430 201-529-5318 I have held the position of Accounts Receivable/Credit & Collections Specialist over forty years for Reinauer Oil Company, Philips Electronic Instruments, Weatherseal /JB Fireplaces and Pentax Medical Company. I have been caregiver for my father for the past six years and retired in 2010 to care for him full time until his death in 2012. I have been widowed since 1995 and have a son, Jeffrey, who is single. I am very "proud" of the person he turned out to be and all of the accomplishments that he has made since overcoming all the difficulties after his father's when he was seven- teen. I enjoy doing crossword puzzles, working outside in the yard, going to watch my son play ice hockey, babysitting for my great nieces and traveling. The most memorable moment I have from MHS was the first day of our freshman year when I met Molly Haight (Rapp) who befriended me since came from Catholic School and didn't know anyone. We remain friends to this day and I have treasured that friendship for the past fifty-four years. Updated 2013 Sharon Bobbie Crane-Stadtlander 4201 Wildcat Road Aubrey, TX 76227 940-365-9386 adabelletx@yahoo.com Joseph "Guiseppi" Crisci 18 Utopia Ave Suffern N.Y. 10901 845-357-8343 Updated 2012 Conrod Milton Christopher-Boone 4510 West St. Clair Place Apt.#307 Denver, Co 80212 303-249-4193 Budha69chris@gmail.com John "Jack" Curzon 520 Spaulding Lane Fort Collins, CO 80524 970-482-9234 jocurzon@gmail.com updated 2012 Maryann D'Aprile-Hugo 3208 Karen Lane Monroe, NC 28110 Maryann has two children and five grandchildren. Before retiring she was a Pre-K and Kindergarten teacher and Assistant Director of a Five Star Development Center. She enjoys visiting her family, Zumba Classes, reading, and playing cards. 704-225-1099 updated 2012 Karen DeGraw-Spicer 618 Hettley Circle Glouscer, Ontario CA KIT083 UPDATED 2012 Daniel B DeGrote 219 Post Road Slate Hill NY 10973 845-200-9560 Linda DeMarino-DeFalco 175 Herbert Ave Closter N.J. 07624 201-767-1620 lindadefalco1@gmail.com UPDATED 2011 Carolyn "Carol" Dembia Russo 1945-1995 Carol married Joseph Russo, and had three children: Kelly Russo-Roque, Michael Russo and Joseph Russo Jr. They lived in Franklin Lakes and owned and operated "Computer Discount of NJ" in West Milford, NJ. which her husband and son Michael still own and operate. Carol passed February 8,1995 and never saw her children marry nor her 6 grandchildren. Her youngest son, Joe Russo is currently the drummer for The Grateful Dead, now known as"Furthur". Summited by Kelly Russo Roque: kelroque@hotmail.com Please visit: "My Heavenly Year Book" William "Bill" Dicker Hopatcong N.Y. 07843 Bill recieved MA's in History and Education from the University of Wisconsin in 1969. Bill and his wife Ann are high school teachers Jeanne Marie Dunn 438 Stanton Place Longwood FL 32779 Maralyn Edwards-Myer After an intensive search we believe Maralyn lives in MD. Several messages and letters have gone unanswered. But, with only her name and parents old address to go on, the "Locators" did a bang up job! Nancy S. Erickson, Esq. 172 Fifth Avenue #31, Brooklyn, NY 11217 718-398-2601 nancyserickson@earthlink.net I am an attorney, living and working in Brooklyn, NY. I have two very wonderful and talented daughters. Tania is an assistant principal at a school in a small village in Alaska. Most of the residents of the village are native Yupik eskimos. Tania has a daughter who is 4 years old and who is bilingual English and Yupik. They usually visit the "lower 48" in the summer and at Christmas time. Laura is younger and is in her third year of a four-year residency in psychiatry at a hospital in New York City. She visits once a week and we sing together in the Brooklyn Women's chorus. In 1973 I graduated from law school and began teaching law at New York Law School in 1975. In 1979 I received a Master's in Law from Yale Law School. I continued to be a law professor for several more years, and taught a Cornell (Ithaca, NY), Ohio State (Columbus, OH) and Seton Hall (Newark, NJ). I taught Family Law, Sex-Based Discrimination, Evidence, Constitutional Law, among others. Then I decided to go back to the practice of law in New York City, where I worked as an attorney for the City of New York, then for the National Center on Women and Family Law, then in private practice, then at Legal Services, specializing in representing battered women in divorce, custody, and child support cases. In 2005, I received a Master's in Forensic Psychology from John Jay College of Criminal Justice, and now I am back in private practice, where I do mostly consulting relating to forensic psychology issues. I have written books and articles on family law, including domestic violence, child support, custody, marital property, attorneys for children, custody evaluations, and adoption. I am currently researching and writing in the area of custody evaluations. My favorite Mahwah High School memories are of my pals Priscilla Shaw, Linda Hurban, and Patricia (Tish) Worrall. Priscilla's parents were some of my favorite people. Linda moved before we graduated, but we get in touch once in a while. Tish and I sang folk songs back in the day, and we still see each other fairly often. She usually stays at my house when she needs to be in New York City overnight. In recent years, we sang together in the "Revels" performances for two years.. updated 2013 Calvin Eriksen 5732 Monte Verde Dr Santa Rosa Ca 95409 707-538-0616 cre@sonic.net UPDATED 2012 Judith "Judi" Ferber 1945-1993 Judi was married and widowed twice. She had three children Rory, Sean and Tiffany. Judi lived in New York State at the time of her death. Please visit: "My Heavenly Year Book" Marilyn Feuerhake-Smith 114 Rudder Rd Millsboro, DE 19966br> 302-947-9198 gapsmith2@gmail.com I moved to Mahwah when I was almost 8 years old. Attended school in Mahwah until the second half of seventh grade. I then moved to California (Northridge) until 1961. I returned to NJ, but lived in Allendale and attended MHS for my junior and senior year! (How lucky was I?!!!) I went to Drew University and met my husband, Bob. WE were married after his graduation and moved to Delaware 47 years ago! We have three children - 2 boys and one girl and NINE grandchildren (6 girls and 3 boys) WE THINK that's all! We moved to Sussex county, DE (5 years ago) from Wilmington DE.(we lived there for 42 years). We are in the Lewis/Rehoboth area. We both love the beach, bike riding, gardening, reading, hiking, and traveling, now that we are retired!!! I worked for CIGNA/ACE USA for 21 years...ugh! We spent much of the years when our children were growing up following them around to soccer games and track meets! Both our boys played professional soccer. Rob - middle son - was on the 1996 Olympic team and then went on to play for the Columbus Crew. He still lives in Columbus. Eric played for the DE. Wizards. Katrina was a Div. 1 runner at Univ. of SCarolina. We really miss all that but are starting to enjoy it again with the grandchildren!!! We are BOTH looking forward to the reunion in September! UPDATED 2013 Anthony "Tony" Fitzgerald 232 W Allendale Ave Allendale N.J. 07401 201-327-2190 tonydd@mac.com UPDATED 2012 Arthur "Barry" Fowler 365 Hillside Ave Allendale N.J. 07401 201-934-1355 no e mail UPDATED 2012 William "Fritz" Friscino 131 Warhol Ave Mahwah NJ 07430 201-529-2286 wfriscino@yahoo.com UPDATED 2012 Cynthia "Cindy" Garrabrant-Beall 1945-1992 Cindy married Ralph Beall (MHS '62) in 1965 and lived in Howard county MD. They had two children Steven and Laura. While the children were young, Cindy enjoyed being a 'stay at home' mom. Later, Cindy worked for the Howard County Government. She enjoyed family vacations all over the US, camping in all the big national parks and trips to Canada, Mexico, the Caribbean and England. Cindy was diagnosed with a very aggressive form of breast cancer in Dec. 1987. While undergoing an advanced treatment program at John Hopkins University Hospital, Cindy continued to travel and work. She was a true fighter and an inspiration to her family. Cindy lost her battle in May of 1992. Please visit: "My Heavenly Year Book" Molly Haight-Rapp 72 Island Rd Mahwah N.J. 07430 201-529-3839 Thomas "Tom" Hattrich tomhattrich@yahoo.com UPDATED 2012 Thomas "Tom" Heflin 40 Kenilworth Lane Warwick NY 10990 845-820-1880 no e mail UPDATED 2011 Bruce Heppa 1002 W.Bogart Rd Sandusky, OH 44870 419-626-0495 bheppa@aol.com UPDATED 2012 Jane Heydt-Morris 303 Murray Road Middletown, NY 10940 Updated 3/2012 Karen Horton 172 Stafford Rd. Holland MA 01521 413-245-3000 colkaren@samnet.net UPDATED 2012 Richard "Dick" Hostrup** 530 Rutile Dr. Ponta Vedra Beach FL 32082 904-285-6328 hostbenz@comcast.net UPDATED 2012 Karen Huebner-Utzinger 29 Captains Crossing, Savannah GA 31411 912-598-2920 k.utzinger@comcast.net Karen writes 4/5/2011: I am happily ensconced in Skidaway Island, GA, playing golf, bridge and doing volunteer work when not visiting my three adorable grandchildren in CT and CA. Been married 42 years to college boyfriend and wrote for four weekly papers over the years. Got my masters in '94 at Drew and substitute taught for 11 years at Kent Place School in Summit, NJ. UPDATED 2012 Eleanor Hutton-Harris 1771 North Orange Street Riverside, CA 92501 714-269-0931 k2t3ga@hotmail.com Updated 2012 John "Butch" Hutton 5218 Central Ave., Riverside, CA 92504 951-359-5127 Huttonfamilyca4@aol.com John is a widower and a GREAT Grandfather Updated 2012 Jim Hyman 1025 Jupiter Drive Colorado Springs, CO 80905 Home phone: 719-447-9730 Cell: 719-351-8153 bumpanana1@comcast.net Jim was awarded a football scholarship to Holy Cross College in Worcester, Mass, and attended graduate school at the U. of Colorado. Jim married Barbara June 1,1968 and have three children: Nancy, Todd, and Christine, and eight grand children: Dylan, Kyra, Molly, Katie, Cody: Zaydee, Christian and Trevor. Jim was in retail management from 1968 - 1977; Real Estate brokerage and development from 1977 - 1987, Health Care (Vision and Dental)from 1988 to the present. Jim retired as the President of Specialty Products from WellPoint/Anthem in 2006 and started his business in 2008. Jim enjoys golf, travel and when asked for something to boast about Jim writes: Mostly my kids and grandkids, but, believe it or not I was a guest (through my brother) of ESPN at 2012's Super Bowl and watched Eli and the Giants beat the Patriots from the ESPN Luxury Suite while sitting with Eli's family (mom and dad Archie and Olivia, brother Cooper and family, and Eli's wife and baby daughter.) An unbelieveable and unexpected experience." UPDATED 2/12/2012 Ronald "Ron" Jeker 522 Limecrest Rd Newton N.J.07860 201-383-2249 v_star44@hotmail.com UPDATED 2011 Ralph Jordan 11312 Sundial Court Reston, VA 20194 Phone: 703-435-4747 drrjordan@comcast.net Gigi Jordan Atkins 601 Sea Coats Way Virginia Beach, VA 23451 Phone: 757-491-8371 gigi.atkins@phrinc.com Ralph and Gigi moved after freshman year. Linda Jordan Collins 79 Oak Hill Street Pepperrell, MA 01463 978-433-1962 handsonnatural@charter.net Dr. Michael "Mike" Kaufman 15133 Torrance Branch Rd. Charlotte NC 28278-5629 gpmonk1@gmail1.com After attending Union College, Dr. Kaufman received an M.D. degree from Duke Medical School. His post- graduate training was performed at The New York Hospital, Cleveland Metropolitan General Hospital and the Mayo Clinic. Mike held faculty positions at Emory and Duke before a 14-year career in private practice. In 1993 he joined the Department of Neurology at Carolina Medical Center, where he organized the first MS clinical research center in the Carolinas. This Center has conducted more than 90 clinical trials in MS and has contributed over 80 articles, abstracts, and book chapters to the MS literature. Mike has been selected as Professional of the Year and for the Leadership Award by the Mid-Atlantic Chapter of the National Multiple Sclerosis Society. He is also a National Multiple Sclerosis Society Volunteer Hall of Fame inductee. He has served on its national Health Care Delivery and Policy Research Committee and Clinical Care Committee. He serves as the current president of the Consortium of MS Centers, the largest organization of MS health professions in North America. He is the past Chairman of the Integrative Panel of the Congressionally Directed MS Research Program. He has been named one of the Best Doctors in America since 2008. Mike and his former wife of many years, Helen, have three children and three grandchildren (so far). As all of you with children and grandchildren know, all of one's children and their children are adorable and brilliant. Mike still plays tennis poorly but enthusiastically. In semi-retirement he is trying to catch-up on the many things he neglected while obsessing over work. He is currently writing a love story. UPDATED 2012 Skip Kelley 16 William St Westwood N.J. 07675 201-666-3352 mayorskip@hotmail.com UPDATED 2011 Monika Kietzman-Rhoades Star route 1 PO Box 3 Rt. 38 Sloansville N.Y. 12160 518-868-6968 UPDATED 2/2012 Robert "Bob" Kiehl 12168 Kirchbrook Dr. Saratoga CA 95070 408-253-8598 bob@murphyslawpub.com UPDATED 2012 Gloria Klaschka-Abrams-Pease 1040 Violet Ave #29 Hyde Park N.Y. 845-229-1513 gloriadianne2945@yahoo.com I attended Como Beauty College a few weeks after graduation and was employed as a beautician at "Burh Studio"(owned Billy and Kieth Buhr's dad) for four years until I married Ernie Abrams (MHS class of '60). We had 3 children. After two not so very nice husbands and a few not that good relationships, I can finely say that for the past 32 years I have been happily single. I wouldn't say that my past relationships have bittered me towards men, but, next to Erma Brombeck, Lorianna Bobbitt is one of my favorite role models! Do to a lack of $upport I have had to wear many hats over the years. I have been 'treading water" most of my adult life and would find my self doing anything that wasn't illegal or immoral just to keep my head above water financially. In addition to hairdressing, I have worked as a chambermaid, fork lift operator, house keeper, custodian, a McDonald's 'do you want fries with that?' counter person, a "Ding Dong Avon Calling" Lady, a Tupperware Demonstrator, a office assistant, and nurses aid/home health aid. After locating some rather hard to find classmates for our reunion, I can now add detective to that list! But of all the jobs I have had over the years, my 27 years as a Home Health Aid has been the most rewarding. I looked upon it as 'on the job' training for when I had to take an early retirement to care for my elderly, vision and hearing impaired father who was battling Alzheimer's. I have had to relocate twenty times with in three states during the past 50 years and am currently residing in Hyde Park NY. I am active in tho Hyde Park UMC where I am chairman of The Inter-generational Activities Committee, and director of Vacation Bible School. Both positions challenge my creativity where I design costumes and scenery and write skits and plan various events. I discovered a flair for poetry in my early thirties and with the the help of a web TV and my sister Barbara, I learned how to create web pages and put music and graphics to my writings. When I am not at the key board working on the MHS Alumni Directories, I watch three of my six grandchildren week days and some weekends. As much as I have enjoyed help plan our 50th reunion and locating and reuniting classmates, I must insist that in the event of a 60th Reunion, everyone must be fitted with a 'tracking device' or pinkie swear that before they change their name, address, phone number, e mail address or die, they must notify me first! UPDATED 2012 Arthur "Art" Klein art_klein@yahoo.com UPDATED 2011 Carol Kowalcyk-Garmendia 1495 Ratzer Rd Wayne NJ 07470 201-790-1725 GarmendiaC@aol.com UPDATED 2011 Dennis "Killer" Kowalski 145 E Village Rd Tuxedo NY 10987 845-709-3257 bettydkowalski@gmail.com Updated 2012 Barbara "Barb" Koehler-Franicola Barbara has been found! We are relaying Reunion information to Barb through her sister Phyllis. Kenneth Lentz 1945-1994 Kenny married Georgette Klemchalk class of 1964, Ken worked as an Accountant until he passed from Cancer at the age of 49. Please visit: "My Heavenly Year Book" Barry Lewis 2108 Mansfield Rd Mineral, VA 23117 504-894-8260 baronlew@yahoo.com. UPDATED 2011 Sam Linville sam.linville.photography@gmail.com Visit Sam's website: samlinvillephotography.com Taken from Sam's web site: Apparently photographers, and artists are expected to provide some information about themselves. Very well then, I'll try to not buck convention, too much. While some paths are easier, and more conventional, as long as the path is forward, and does no harm, we will have different, and exciting stories to share. I have jumped out of perfectly good aircraft in the dead of night with darkness obscuring any hope of seeing where I was about to crash. I have been thrown off a perfectly good boat a mile off shore with small craft warnings in place, and yes once again,in the dead of night. I have handled high explosives, and yes sometimes in the dead of night. I have swum in rivers with ice floating by. I have slept in swamps, and 15 feet of snow. After reading what I just wrote, I want to clearly state for the record I am not now nor have I ever been, a vampire. I have driven race cars on Laguna Seca, and Sears Point Raceway. I have ridden my Harley across the United States from the Pacific to the Atlantic and up over the great lakes in Canada. I have owned my own business, and managed some for others. I have worked in high tech and low tech. I am uniquely me. Updated 2012 John Lisack 12039 Stoneford Dr. Woodbridge VA 22192 703-491-2317 lisackj@aaps.org The following information was found after doing a Google.com search. Lisack is the executive director of the American Association of Pharmaceutical Scientists. John Lisack, Jr., CAE Lisack is a recognized professional with more than 35 years of experience in association management. As executive director of AAPS, John develops and establishes programs, policy and strategies that support the APPS vision, mission and values, and oversees AAPS' finances, personnel, meeting, educational offerings, and communication and information resources. Prior to serving at AAPS, Lisack was the executive director of the American Society of Plant Biologists (ASPB), the executive director of the American Congress on Surveying and Mapping (ACSM), and the executive vice president of the National Association of Personnel Consultants. Lisack has served on several Convention and Visitor Bureau Advisory Boards and numerous other volunteer organizations. He is past chairman of the PCMA Board of Directors and a former trustee for the Education Foundation . Long after completing his responsibilities with the Board, Lisack continues to stay engaged with PCMA. He has captained the PCMA golf team for more than a decade and has raised well over $100,000 for the PCMA Education Foundation through his efforts. PCMA is honored to recognize John Lisack as the 2012 Meeting Professional Honoree.and will be honored at the 2012 Professional Convention Management Association (PCMA) Education Foundation Dinner Celebrating Professional Achievement, May 2, 2012 UPDATED 1/2012 Harold Luce 201 Beacon Ln. Moneta, VA. 24121 pkl1945@aol.com UPDATED 2012 Maria Mankiewicz-Himber 125 Brakeshoe Place Mahwah, NJ 07430 201-529-2466 himberfamily@aol.com UPDATED 2012 Patricia "Patty" Martin-Gilshian 2008 Cara Cara Dr New Bern North Carolina 28560 352-288-4564 pjgilshian@gmail.com updated 2/14/2012 Pete Mattes 10 Carnot Ave Woodcliff Lake NJ 07675 201-391-7606 primepro@verizon.net UPDATED 2012 Allen MacAdam 9358 Ingalls St. Westminster, Co 80031 303-429-3676 eamacadam@yahoo.com Updated 2012 Jay L McEvitt 1945- 2/19/2006. Jay was married to Maria Coba for 22 years. They had two children- Kristen and James. Jay passed very suddenly of a pulmonary embolism while traveling to the christening of his grandchild in Charlotte N.C. on February 19th 2006. His family thought of Jay as a very sweet, considerate, loving and decent man whom they all miss. Condolences may be sent to: mcmcevitt@gmail.com Please visit: "My Heavenly Year Book" Edward-Mathew FSC-Michelini Ed was ordained a priest for the Diocese of Scranton, PA on June 25, 2005. He is currently assigned to: SS. Peter & Paul Parish 106 Third Street Towanda, PA 18848 Phone: 570-265-2113 michelini26@yahoo.com Mary Mihok-Vranesevic 1945-2007 Mary married Nebojsa Vranesevic. They lived in Mahwah had two children, Lisa Vranesevic of Detroit, MI, and Nenad Vranesevic of Mahwah, NJ. Mary passed Aguust 28, 2007 from breast cancer. Please visit: "My Heavenly Year Book" Meredith "Merry" Monaghan-Ettenberg 23605 E. Alder Drive, Aurora, Co 80016. 702-876-0902 merryettn@comcast.net UPDATED 2011 William "Bill" Montevechi 25 Rae Ave. Mahwah, NJ 07430 201-891-4793 no e-mail updated 2012! Theresa "Terry" Morra-Gesten 3 Amelia Court, Salisbury Mills, NY 12577, 845-497-3366 tgesten@aol.com UPDATED 2011 Virginia "Ginger" Morrison 17 Glasgow Terrace Mahwah NJ 07430 201-529-3038 gingermahwah@yahoo.com UPDATED 2011 The Rev. Dr. Thomas L. Mowbray 324 Lexington Ave PO Box 7 Nashua, IA 50658 641-435-4301 Email: mowbray@q.com tom_mowbray@hotmail.com UPDATED 2/12/2012!! After graduating from Mahwah High School in 1963, Tom attended the University of Vermont where he studied civil engineering for two years before transferring to Westminster Choir College in Princeton, New Jersey where he studied church music, and graduated in 1969 with a triple major in organ performance, choral conducting and composition, and a minor in voice. While a student at WCC, he performed under Leonard Bernstein, Howard Hanson, Sir Arthur Bliss, Leopold Stokowski, William Steinberg, Roger Wagner and Sir Malcolm Sargent, among others. At Westminster, he studied organ with Dr. Donald McDonald and Dr. George Markey, and composition with Warren Martin. His senior organ recital was reviewed as "one of the highlights of our school year." His private organ teachers were Louise Clary, Earl Goodwin, and Virgil Fox, with whom he studied for six years. Following his graduation from Westminster, he played the organ for the graduation ceremony of Princeton Theological Seminary at the Princeton University Chapel, after which he immediately departed with the PTS Choir, as their accompanist, under the direction of Dr. David Hugh Jones, on an eight- week tour of the Midwest, Northwest, western Canada, and Alaska. When he returned from Alaska, Tom moved to Dover, Delaware where he began his duties as Director of Music and Organist of the Wesley United Methodist Church, with a graded music program consisting of fourteen choirs. Under his direction, the church's high school handbell choir was invited to play Christmas music at the White House in December of 1969. He was the first person to be granted the status of Certified Director of Music in the United Methodist Church by the Peninsula Conference of the United Methodist Church. During his tenure at Wesley Church, which was eventually terminated by a draft notice, he played numerous organ recitals in Delaware and surrounding states. David B. Kozinski of the Wilmington Evening Journal wrote of his last recital, Sunday 11 October 1970, before reporting for active duty in the U. S. Navy: Thomas L. Mowbray's organ recital at St. Paul's United Methodist Church last night was outstanding for its lyricism, sensitivity in colorful registrations, and musical values.... Mowbray celebrated last evening with a searching program that comments poignantly on contemporary questions with great taste and intelligent restraint, thus doubly underlining his own sensitive, creative, young artistry. Bon voyage to a fine, creative musician. While attending Boot Camp at the Great Lakes Naval Training Center, Tom was the Staff Assistant Director of the Bluejacket Choir under the direction of E. D. Sandager. After nearly a year of schooling , he was assigned to the Naval Facility at the NATO Base in Keflavik, Iceland as an Ocean Systems Technician, where he remained for the duration of his tour of duty. He also served as Director of Music and Organist of the NATO Base Chapel, and played several organ recitals in Iceland. On 08 June 1974, Tom married one of his choir members, Mary Katherine McPherson, who was a music teacher at the NATO Base grammar school. The ceremony was held at the beautiful church by the sea in Gardaholt, Iceland. They honeymooned in England and Scotland, and departed Iceland in August of 1974 to settle in Princeton, New Jersey where Tom attended Princeton Theological Seminary. He received his Master of Divinity degree in 1977 and was ordained that May. While a seminary student, he also served as the seminary's assistant chapel organist and choir director first under James Litton and then under Dr. Eric Routley. Thomas received his doctorate from the University of Dubuque Theological Seminary in 1986. While living in Dubuque he was on the faculty of Highland College in Illinois. Before his retirement in 2001, due to a severe stroke, Tom served churches in New Jersey, Wisconsin and Iowa for more than thirty years as a pastor in both the United Church of Christ and the Nationa l Association of Congregational Christian Churches, and as a Minister of Music in several denominations. He is the author of four books, a writer for professional journals, a published poet and composer, a member of the Sigma Alfa Iota Composers Bureau, and a former member of the American Guild of English Handbell Ringers, the Royal School of Church Music, and dean of the Northern Iowa Chapter of the American Guild of Organists. Kenneth "Mousie" Mowerson Jr. PO Box 88, De Beque, CO 81630-0088 (or) 4590 RR 1, Mapelton ME 04757 (or) 28 Brookside Ave Allendale NJ 07401 According to Ken's son Ken Jr., Ken "bounces around" from CO to ME and NJ! Ken is always changing his phone number. (Major General) Terry Murray twogreyt@gmail.com Terry went K-8 at Allendale Public But graduated Don Bosco HS in 1963 Elsa Ochsner-Hattrich 976 Donald Drive, Warminster PA 18974 215-355-4995 twinsjamma@gmail.com tyjelly 811@gmail.com. UPDATED 2012 Robert "Bob" Olszewski 1945- 9/3/2011 After graduation, Bob joined Air Force. He was married to Kathleen for 40 years and had three daughters, Kimberly Pharo of West Creek, N.J., and Wendy Becker of Little Egg Harbor, N.J., and Shannon Olszewski, ofTuckerton, N.J., He was a proud grandfather, to Tristin, Saige, Jillian, and Drew, Bob worked in Real Estate in Little Egg Harbor and retired in 2005. He enjoyed woodworking, golfing, and driving his '77 MG. *Please visit: "My Heavenly Year Book" Kenneth "Ken" Osborne 102 Hilltop Rd. Mahwah NJ 07430 201-327-2670 kandposborne@aol.com Updated 2012 Robert "Ozzie" Osborne 22 Plum Court, Highland Mills NY 10930 rosborne54@optonline.net UPDATED 2013 Lynn Pastor-Shaver 9709A Solana Vista Loop Austin, TX 78750 l.pastorshaver@gmail.com. UPDATED 2011 Gary Paulson 892 Raccoon Trail Galva, Kansas 67443 620-245-0164 UPDATED 2013 Joan Peterson-Pinkston 1181 Grandview Circle Royal Palm Beach FL 03341 joanapinkston@att.net Joan moved from Allendale To Florida in1957. Daniel "Dan" Phair 214 Russell St. Islamarado FL 33036 Azischka@aol.com. UPDATED 2011 Norma Reggiori-Keosky 509 Cape May Point Cape May Point, NJ 08212 Phone: 609-884-0848 updated 2/12/2012 Terence "Terry" Rehill 15124 E Mustang Dr. Fountain Hill AZ 85268 480-816-1632 Updated 2012 George Richter 1339 Idlewood Rd. Hardy, VA 24101 540-719-3594 no e mail UPDATED 2012 Linda Robson 52 Union Turnpike Branchville, NJ 07826 Phone: 973-459-2426 no email Unpdated 2/14/2012 Desiderio "Desi" Rodriguez 1942- 2005 Desi was married to Eleanor, they had four sons, David, Michael, Richard, and Desi Jr. Desi lived in FLorida. Please visit: "My Heavenly Year Book" Joseph Walter Rozanski March 30, 1946 - November 26, 2008 Joe was a graduate of Troy University and a retired SMSgt. from the U.S. Air Force. He was married 40 years to Susan C. Rozanski, of Crestview, FL,they had a son Terrance R. Rozanski from Tallahassee, FL. and two daughters Kathryn L. Rozanski of Tucson, AZ, Meredith L. Robinson, and granddaughter Britney N. Robinson of Pace, FL. Please visit: "My Heavenly Year Book" Richard "Dick" Ruble 1944-1994 Dick lived in Indianapolis IN until he was diagnosed with Leukemia and went to The City Of Hope in LA. for treatment where he passed. He and his wife divorced prior to is illness. Dick had a son "Rick" and a grandson Richard III. Please visit: "My Heavenly Year Book" CLICK HERE TO CONTINUE MHS ALUMNI DIRECTORY PART 2 BACK TO MAIN DIRECTORY ++++++++++++++++++++++++++++++++++++++++++++++++++++++++++++++++++++++++++++++++++++++++++